Bewick's Swan
| | |
| --- | --- |
| Irish Name: | Eala Bewick |
| Scientific name: | Cygnus columbianus |
| Bird Family: | Swans |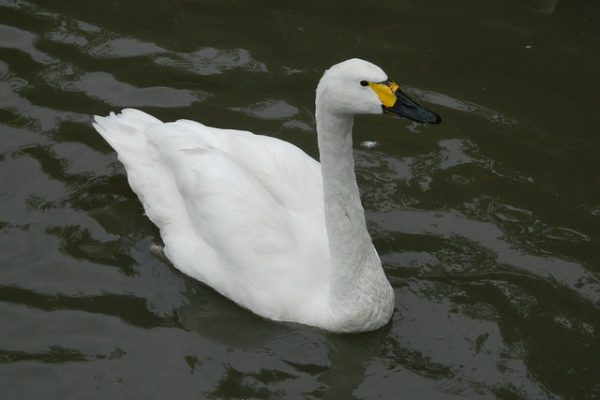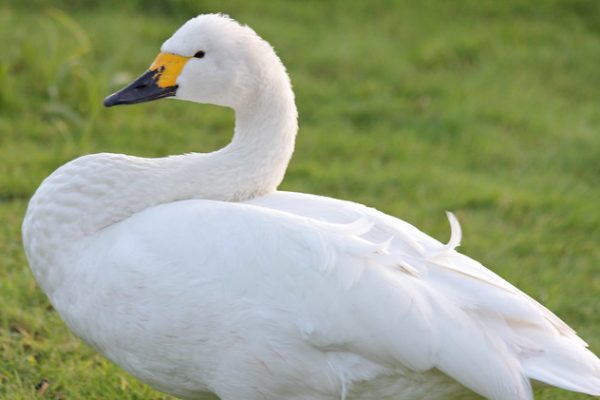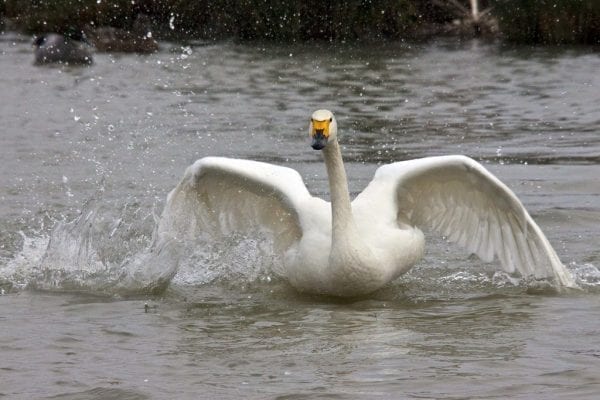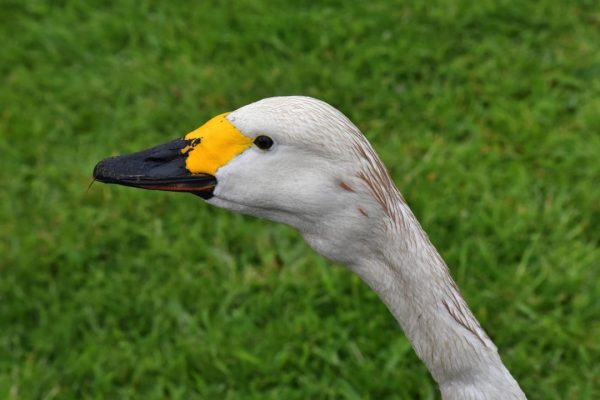 Status
Increasingly rare winter visitor from Siberia from November to March at wetlands in Counties Wexford and around Lough Neagh.
Identification
Smallest of the three white swan species occurring in Ireland, with yellow and black bill (yellow at the base, usually rounded or square, and not reaching the nostril or extending along the sides, as in Whooper Swan). Neck also shorter than Whooper Swan.
Voice
Similar to Whooper Swan, but more yapping or honking and less buglings
Diet
Plant material including tubers, shoots and leaves and they forage in water or flooded pasture
Breeding
Breeds across low-lying open grassy or swampy tundra of Arctic Siberia adjacent to pools, lakes or rivers
Wintering
Low-lying wet pasture, lakes, ponds and stubble. The majority of the European population winters in Germany, the Netherlands and Britain. One of the potential reasons that the species has declined in Ireland is that Bewick's Swans find suitable sites in these countries and no longer need to fly as far west as Ireland.
Monitored by
Irish Wetland Bird Survey (I-WeBS). Swan census every five years, last in 2005.
Breeding in Siberian tundra.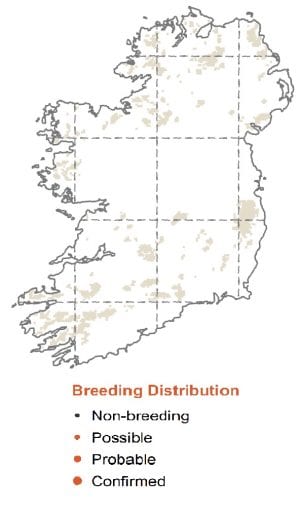 Winter migrant, utilising mainly Eastern estuaries.