Jobs
Work with Ireland's largest conservation charity
Current Vacancies SEPTEMBER 2019
Conservation Action Plan Officer  – CABB (Full-Time Position)
Cooperation Across Borders for Biodiversity (CABB) is a €4.9m project that will be delivered across Northern Ireland, the Republic of Ireland and the west coast of Scotland. BirdWatch Ireland and RSPB Northern Ireland are seeking a Conservation Action Plan (CAP) Officer for a 20 month period, to complete a Conservation Action Plan for the Dunragh Loughs/ Pettigo Plateau SAC in Donegal and assist others in the CABB team where appropriate. In this role you will liaise with RSPB NI, BirdWatch Ireland, Northern Ireland Environmental Agency and National Parks and Wildlife Service, landowners and other relevant stakeholders.
Chief Executive Officer (Position Closed)
Exciting opportunity for experienced professional to lead BirdWatch Ireland, the
largest independent conservation organisation in Ireland. As Chief Executive
Officer, the successful candidate can directly influence the future protection and
conservation of wild birds and biodiversity both in Ireland and internationally.
Marine Protected Areas Officer (Position Closed)
The Marine Protected Areas Officer will lead the development of Marine Protected Area (MPA) management plans with the maritime stakeholders in Ireland, including managing data relevant to the plan.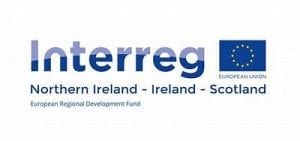 Blanket Bog Restoration Officer (Part-Time Position)
BirdWatch Ireland is seeking a Blanket Bog Restoration Officer, for a part time approximately 20 month fixed term contract, to assist with the delivery of two large infrastructure projects to restore blanket bog habitats in the North West of Ireland.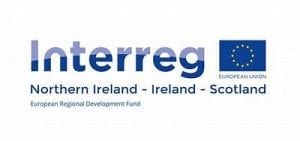 BirdWatch Ireland Seasonal Posts 2019:  ALL POSTIONS BELOW NOW FILLED
The roles will involve carrying out agreed programmes of bird surveys, habitat management, research work and / or species recovery work, alone or as part of a small team. Most posts are available between April and September and require previous survey or field research experience and excellent bird identification skills.
Swift Fieldworker (2 posts, May – July)
To survey Swifts and work with community groups to establish local Swift conservation projects. Based in  (Meath & West Cork).
Breeding Wader Fieldworkers
One fieldworker in Donegal as part of the Conservation Across Borders for Biodiversity (CABB) project, to survey breeding waders mainly in Donegal.
Corncrake Fieldworker
Possible locations in Mayo and/or Donegal. To undertake surveys of Corncrakes and liaise with farmers and landowners over management of land and entry into grant schemes.
Tern Wardens (4-5 posts, April to September)
To protect, monitor and study breeding terns. Applicants must be prepared to work in a remote location and in a small team.
Tern project Conservation Gamekeepers/Night Wardens (2 posts)
(late April – July) – Little Tern Protection Schemes at Kilcoole and Baltray.
Other positions
We may be able to appoint an urban gull survey coordinator to promote the collation of information on urban-nesting gulls through citizen science portals, and to undertake some survey work in the Greater Dublin area. Suitable candidates should be confident public speakers and willing to engage with the media (newspaper reporters and radio interviews).
The salary for these paid posts is circa €20,800 pro rata; it may be higher for senior fieldwork positions.
How to apply: Please download and complete a BirdWatch Ireland application form here (DOC: 114KB)
Note that other opportunities may also arise throughout the year, so please indicate other areas of expertise, especially other field skills, when completing your application form.
Closing date for applications: Noon on Friday 15th February 2019
When submitting applications by email, you must include your name and position(s) applied for in both the subject line and the name of the file attachment. Interviews will generally be held during the two to three-week period after the closing date, or as advised, if you have been selected for interview. Please contact Michelle Kavanagh (mkavanagh@birdwatchireland.ie) with any queries.
Other Opportunities. Position filled
MarPAMM – Marine Protected Areas Management and Monitoring
PROJECT MANAGER: RE-ADVERTISEMENT.
Jobs Skills Register
BirdWatch Ireland frequently looks for volunteers for a range of tasks. These may be a combination of field and/or office-based tasks.
Find Out More