Black Brant
| | |
| --- | --- |
| Irish Name: | Cadhan |
| Scientific name: | Branta bernicla nigricans |
| Bird Family: | Geese |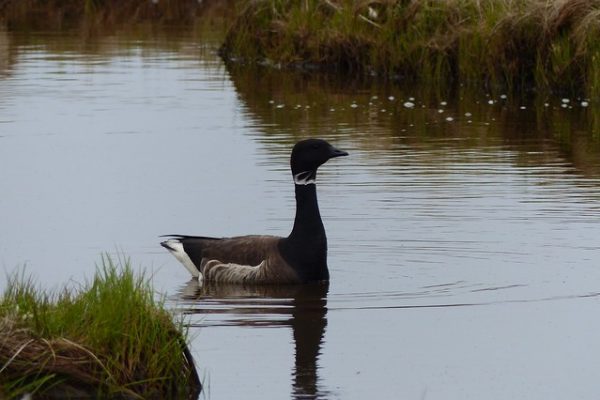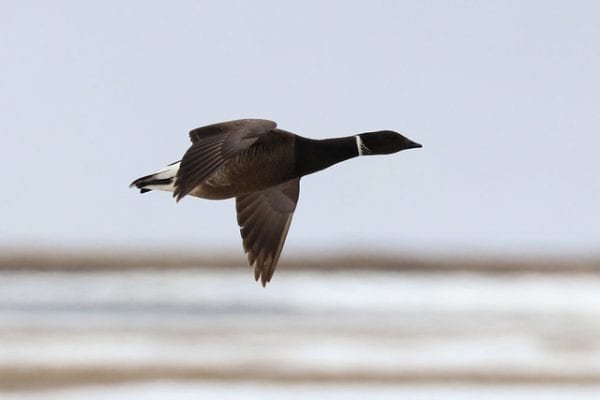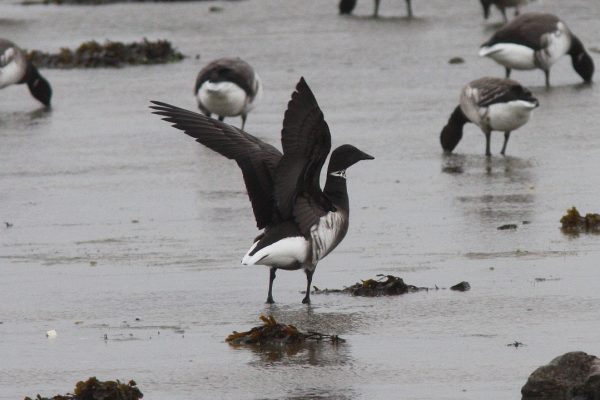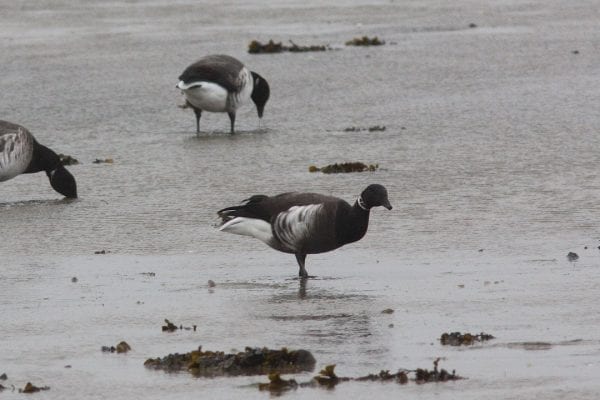 Status
A rare winter visitor to coastal areas from October to March usually associating with Light-bellied Brent Geese
Identification
Very similar to Light-bellied Brent Goose and care is needed to distinguish the two species. Black Brants can be identified by the overall much darker appearance, with very little contrast between the colour of the neck and that of the back and belly. The white flank patch is also much more extensive in comparison to Dark-bellied Brent. Black Brants also have a much larger white neck patch than either Light-bellied or Dark-bellied Brent forming almost a complete collar.
Voice
As for Light-bellied Brent Goose.
Diet
Favoured food is eel-grass found in coastal estuaries. Dark-bellied Brent Geese also feed on other estuarine plants such as glassworts and sea aster, and to a lesser extent grasses and cereals.
Breeding
Black Brants breed in the arctic tundra of Alaska and western Canada.
Wintering
The majority of the population winters along the coast of California. However, one or two Black Brants may end up associating with Light-bellied Brent Geese that spend the winter in Ireland.
Monitored by
Irish Wetland Bird Survey and BirdTrack.
Breeds in Arctic Tundra of Alaska and Western Canada.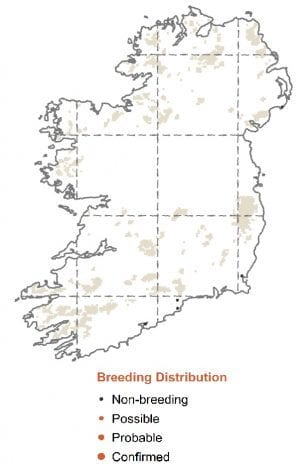 Black Brants are irregular Winter visitors to Ireland, usually associating with Light-bellied Brent Geese flocks. Recent records are from the North Slob in Co. Wexford and Kilcoole Co. Wicklow.