Buff-breasted Sandpiper
| | |
| --- | --- |
| Irish Name: | Gobadán broinn-donnbhuí |
| Scientific name: | Tryngites subruficollis |
| Bird Family: | Sandpipers |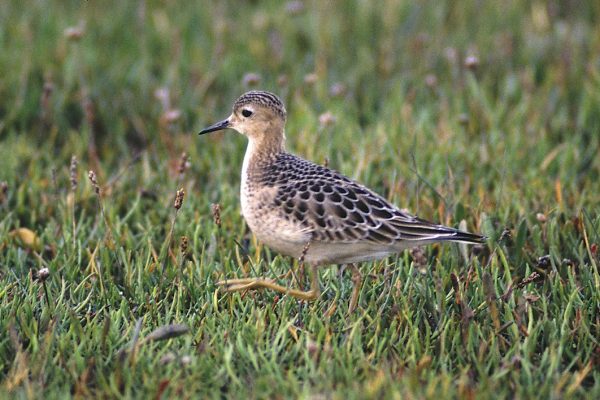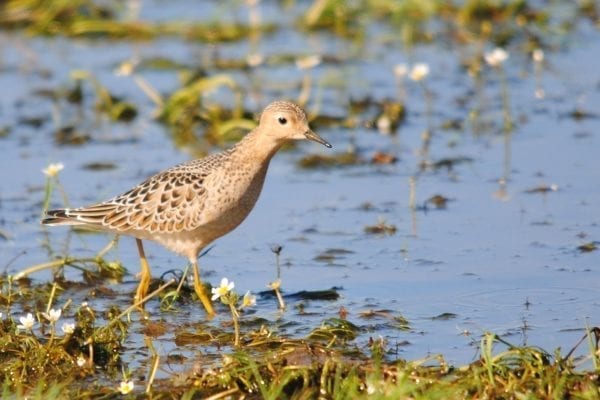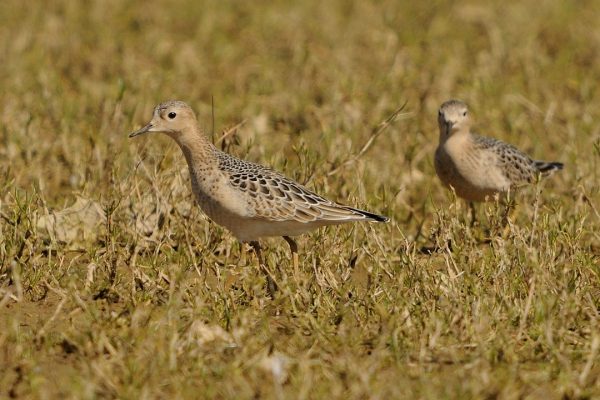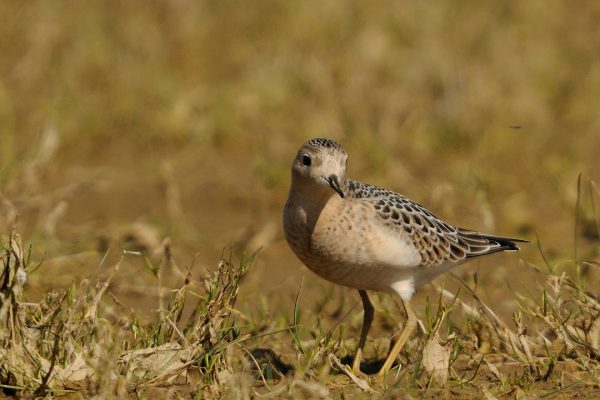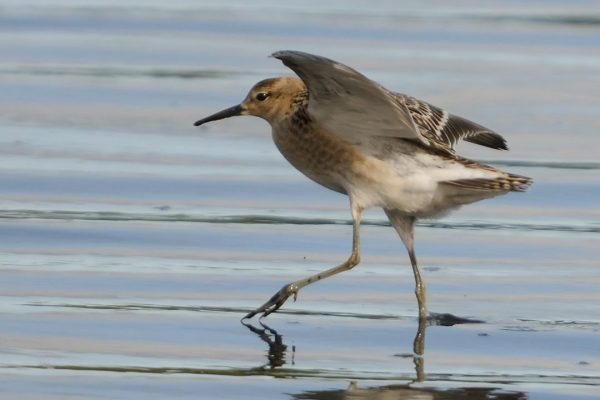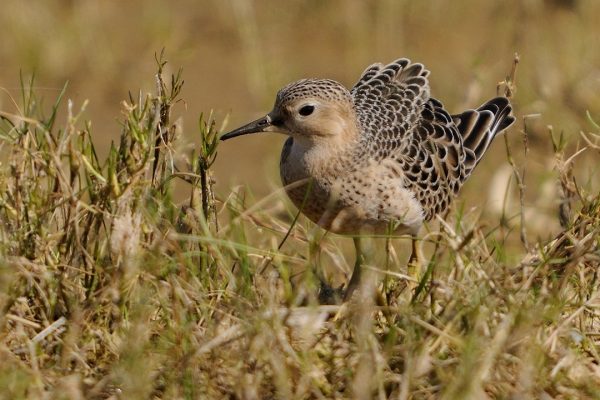 Status
A scarce passage migrant to the south and west coasts from July to October.
Identification
Buff-breasted Sandpipers look very similar to juvenile Ruff. In comparison to Ruff, Buff-breasted Sandpiper is slightly smaller, has a shorter bill and has an all dark rump. The eyes also appear larger, giving the bird a "kinder" expression. Otherwise has buffy brown coloured head and body, with a neat scaly pattern on the back and wings.
Voice
Generally silent when seen in Ireland.
Diet
Mainly worms and other insects
Breeding
Does not breed in Ireland. Buff-breasted Sandpipers breed in the extreme north of Alaska and Canada.
Wintering
On the Pampas of northern Argentina, Paraguay and Brazil.
Monitored by
Irish Wetland Bird Survey and BirdTrack.
Tacumshin Lake in County Wexford is one of the most reliable sites for Buff-breasted Sandpipers in Ireland and even Europe. Up to a dozen individuals have been recorded and one or two individuals are usually present from late August to October.