Canada Goose
| | |
| --- | --- |
| Irish Name: | Gé Cheanadach |
| Scientific name: | Branta canadensis |
| Bird Family: | Geese |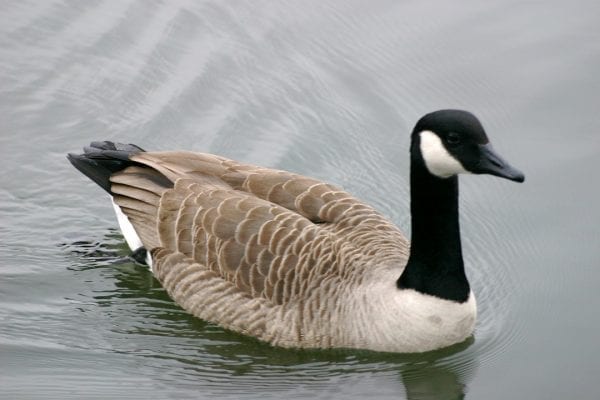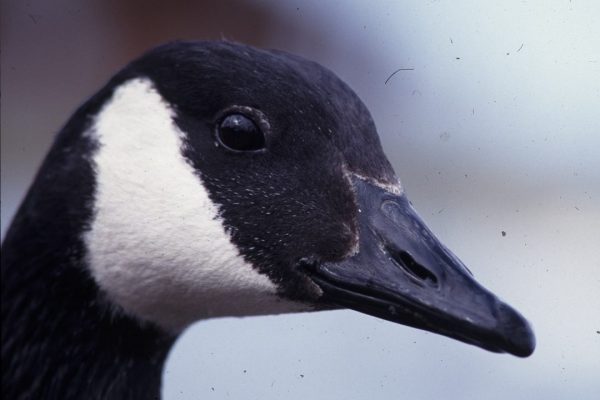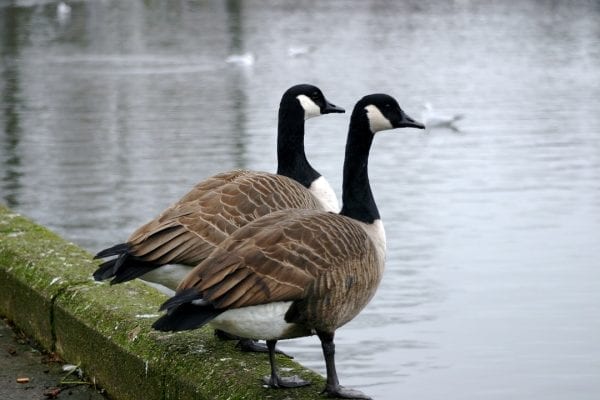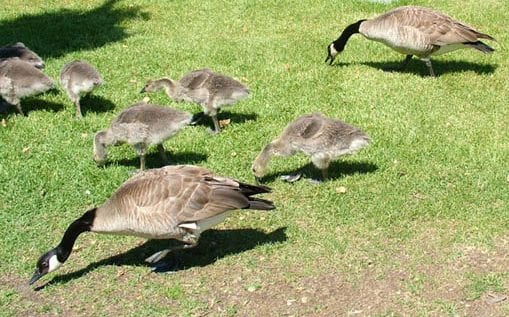 Status
Escaped from waterfowl collection & now thriving in the wild.
Identification
Large goose, with black neck and head, and a broad white cheek-band running from the throat to the rear of the eye. The body is brownish, the breast pale, and it is paler below.
Voice
Disyllabic, nasal and loud 'ah-hank', with many other deep honking calls.
Diet
Grazers, and also feed on stubble.
Breeding
They nest in areas free of disturbance and near to water, always well hidden.
Wintering
Most Canada Geese winter close to their breeding areas, and are regularly seen in parks.
Monitored by
Most regularly recorded at Strangford Lough in County Down and Upper Lough Erne in County Fernanagh (c. 200-300 birds at each). They are also prevalent in the north midlands, especially the border counties of Leitrim, Cavan and Fermanagh. Drumgay Lough in County Fermanagh and the Lough Oughter Complex in County Cavan are the best sites.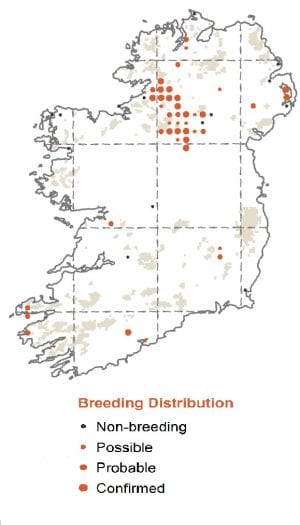 Occasionally wild birds from the Greenland population are recorded with Barnacle Geese on the west coast of Ireland in winter.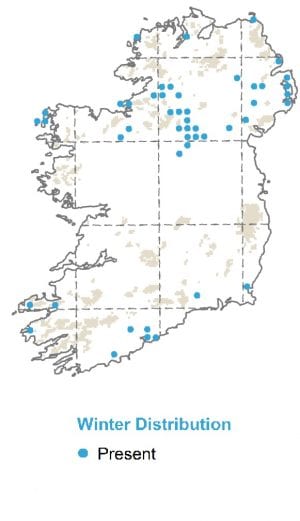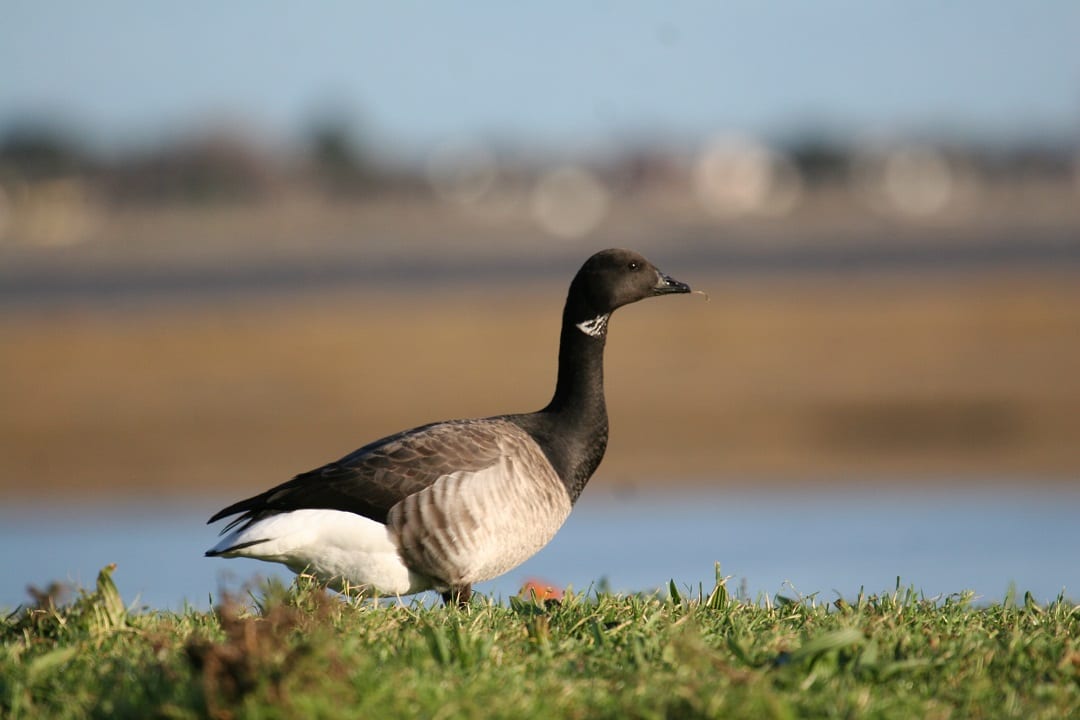 Brent Goose (Light-bellied)
Irish Name:
Cadhan
Scientific name:
Branta bernicla hrota
Bird Family:
Geese