Whimbrel
| | |
| --- | --- |
| Irish Name: | Crotach eanaigh |
| Scientific name: | Numenius phaeopus |
| Bird Family: | Waders |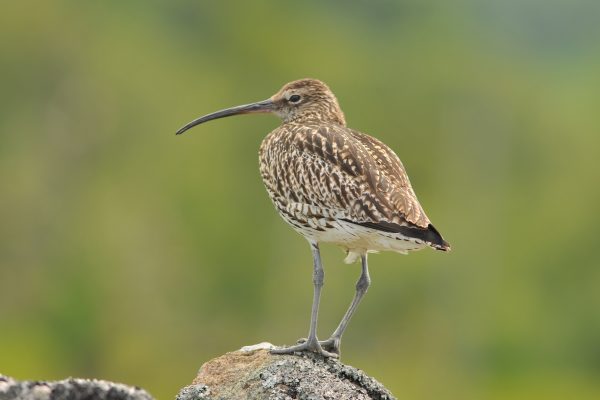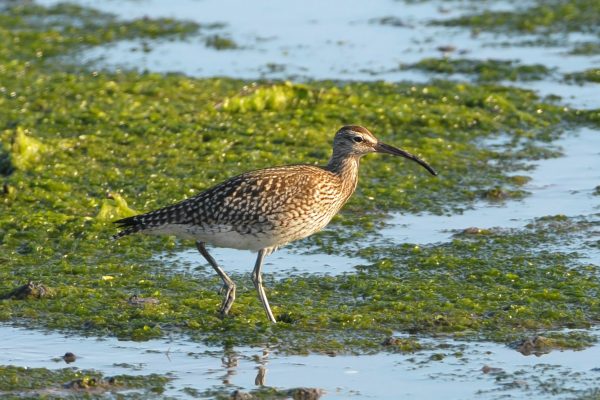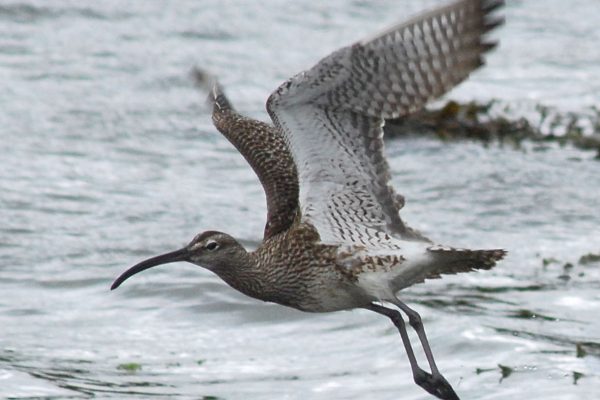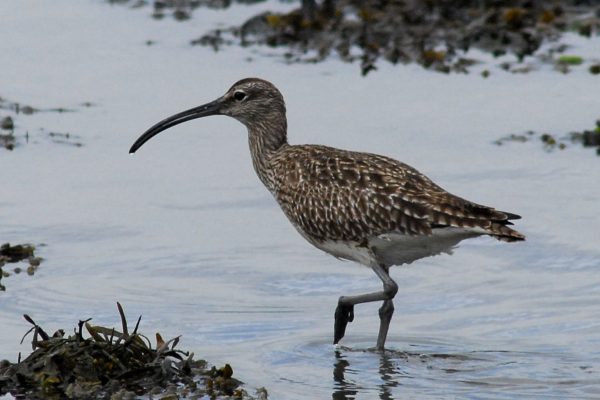 Status
Passage migrant in autumn (August/September) and spring (April/May).
Identification
Similar in appearance to the Curlew, but slightly smaller. Whimbrel has a similar downcurved bill, but this is slightly shorter than that of the Curlew. When seen well, distinctive "striped" head pattern can be discerned - formed by a dark crown, with a pale streak through the centre, a pale supercillium and a dark eyestripe. The call is also one of the best ways of finding a flock of migrating Whimbrels passing overhead.
Voice
A rapid, monotone whistle - "whit-tit-tit-tit-tit-tit…", very unlike the call of a Curlew. Frequently heard as birds fly high overhead. Also occasionally a rapid bubbling song, quite similar to Curlew's.
Diet
Molluscs, crustaceans & polychaete worms.
Breeding
Although there have been a few sightings of birds in suitable habitat, there are no records of Whimbrel breeding in Ireland. Breeds almost continously in Arctic areas from Scandinavia across Siberia to Canada, Greenland and Iceland.
Wintering
A few Whimbrel winter in coastal areas, mainly along the south and east coast. The main wintering range extends from southern Spain along the west African coast to southern Africa.
Mainly coastal sites during spring and autumn migration towards main breeding grounds in Iceland and Scandinavia, few birds breeding in far N. Scotland.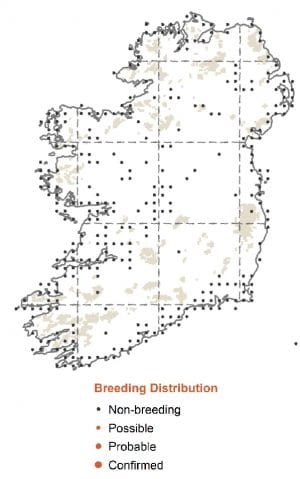 Recent radio tagging studies have revealed Whimbrel residing at staging sites on the way to breeding grounds but taking a direct route on the return journey. A few birds Winter around Irish coasts.