Wood Sandpiper
| | |
| --- | --- |
| Irish Name: | Gobadán coille |
| Scientific name: | Tringa glareola |
| Bird Family: | Sandpipers |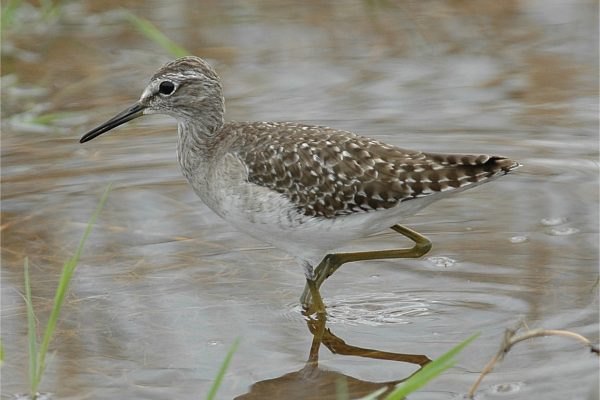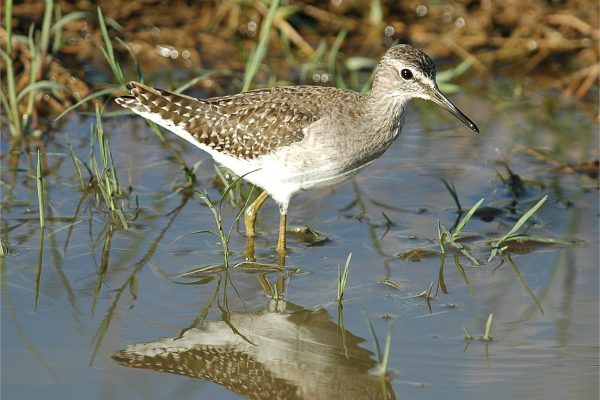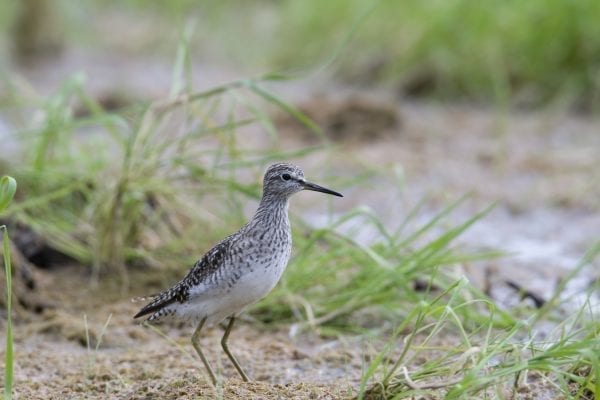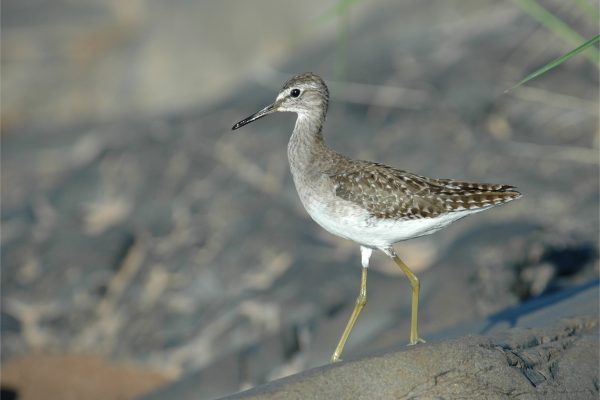 Status
Scarce passage migrant a to wetlands throughout Ireland from July to October.
Identification
Smaller than Redshank and similar to that species. In flight in all plumages, Wood Sandpipers have an obvious white rump and densely barred tail. Adult Wood Sandpipers have a densely streaked neck, breast and upperparts. Has a prominent supercilium like Redshank, but differs in having bright green legs. The upperparts are dark with prominent white spotting. Juvenile Wood Sandpipers are similar to adults, but the upperparts are plainer, lacking the prominent white spotting.
Voice
The flight call is loud "chiff-chiff-chiff", distinctively different to Common and Green Sandpipers.
Diet
Feeds mostly on invertebrates in mudflats.
Breeding
Does not breed in Ireland. There is a small breeding population in northern Scotland (<10 pairs), but the majority of the European population breeds in bogs in Scandinavia and Russia. Passage birds in Ireland feed in freshwater wetlands, such as the edges of lakes, ponds and rivers. Rarely seen at coastal estuaries.
Wintering
Winters mainly in tropical Africa.
Monitored by
Irish Wetland Bird Survey.
Tacumshin Lake in south County Wexford is one of the best sites to see Wood Sandpipers in Ireland, especially in late August and September. Numbers observed fluctuate from year to year.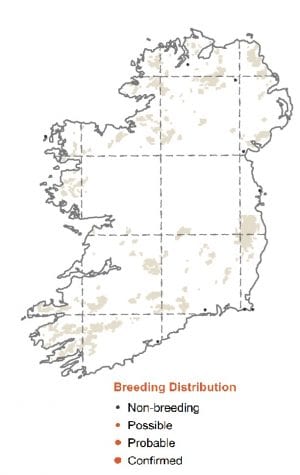 Winters in Africa after migration across the European frontier.