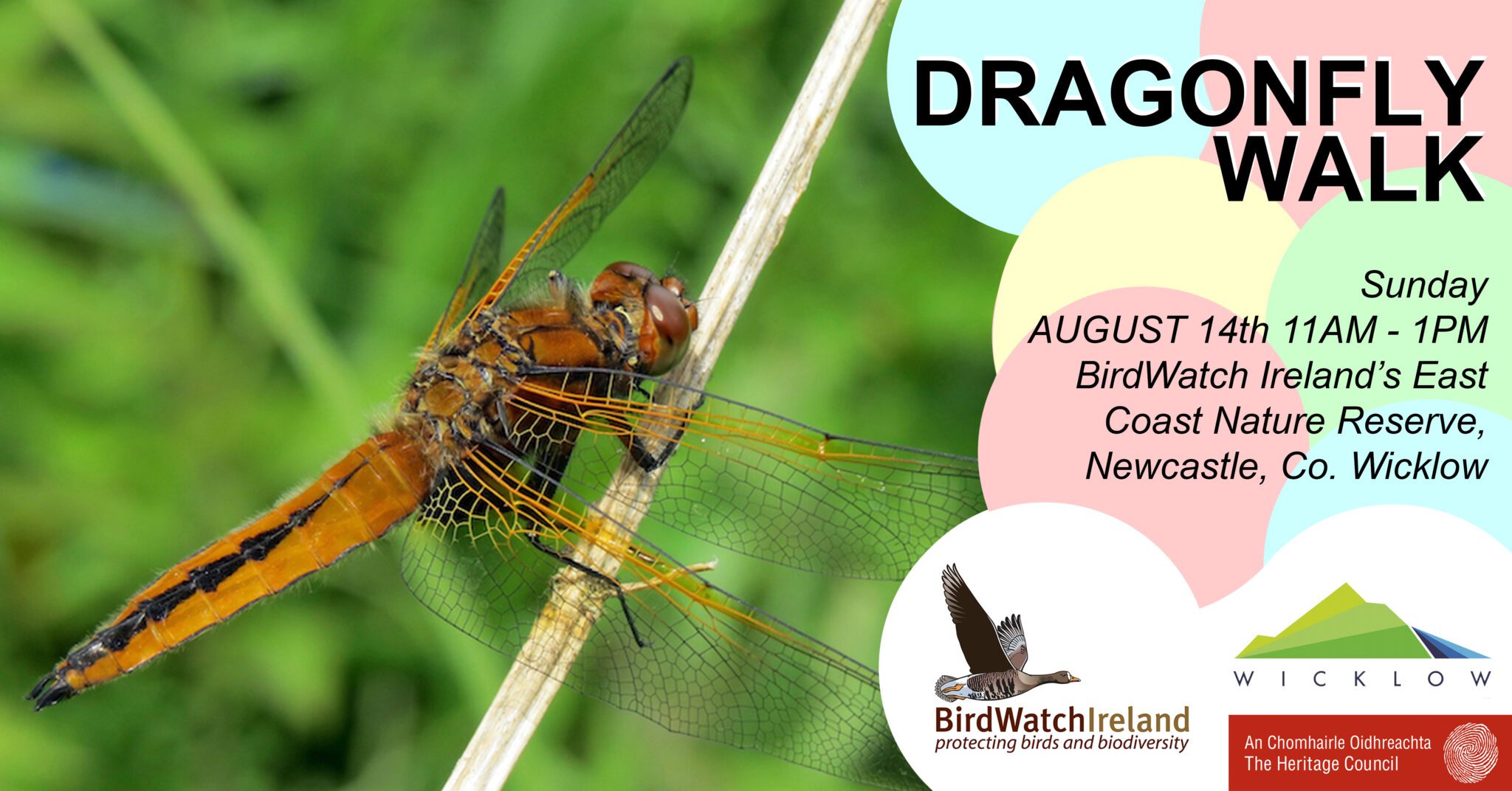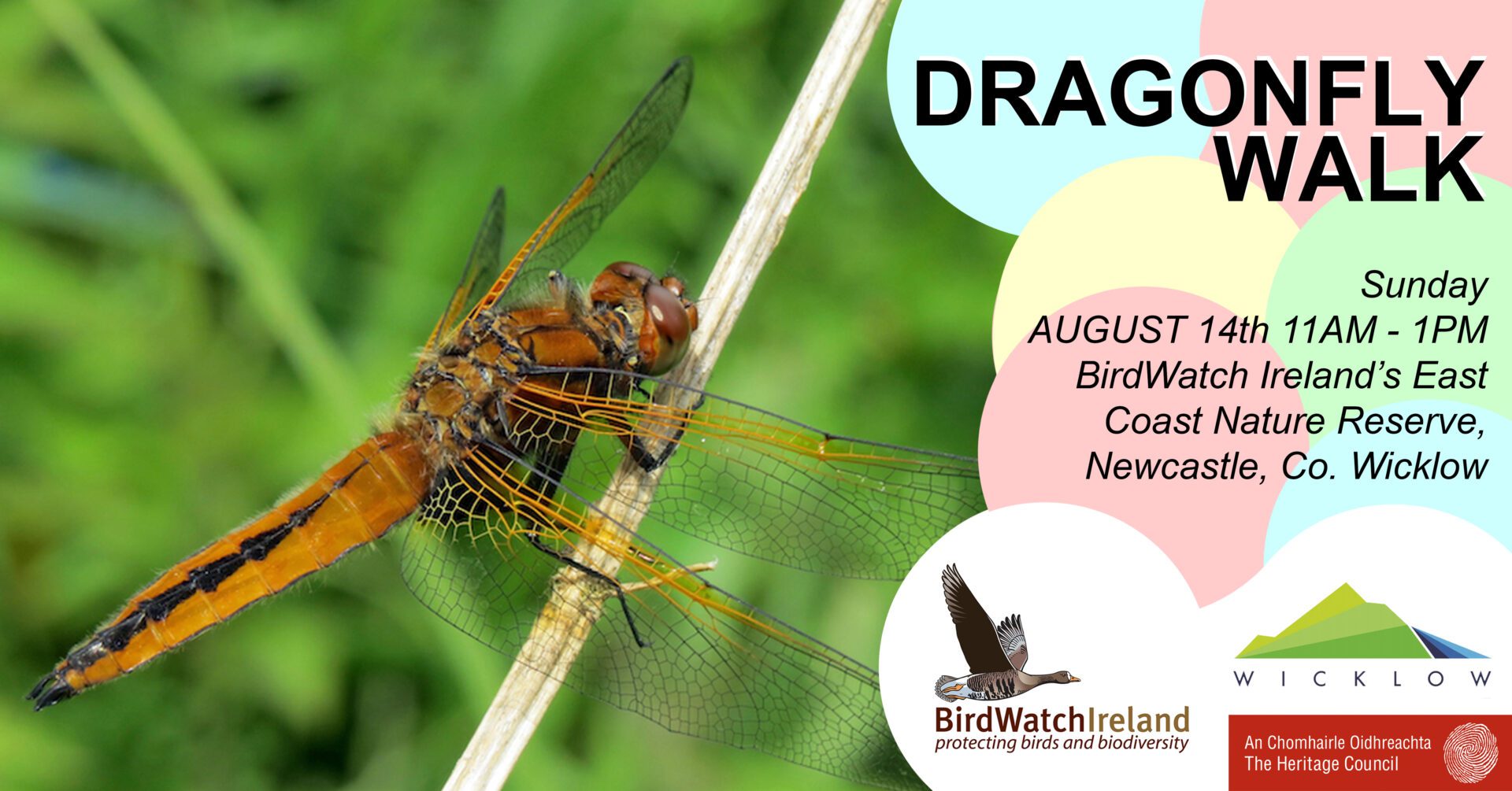 ************************************ Sunday August 14th ************************************
Dragonfly Walk
Free Heritage Week Dragonfly Walk at our East Coast Nature Reserve on Sunday the 14th August at 11am – 1pm. Come and celebrate one of the most ancient groups of insects on the planet – the dragonfly. We will observe how these masters of aviation perform impossible aeronautics, from rapid acceleration, focused hovering and even backwards flight. We will explore their habitats and discuss the lifecycle from underwater monsters, to nymphs, to aerial predators. We will also take time to reflect on the poetry, folklore, superstition and mythology these emperors of the sky have inspired. After a short walk we will make our own dragonflies out of natural materials.
Location: East Coast Nature Reserve in Newcastle, Co. Wicklow. Time & Place : 11:00 on Sunday 14th August
Meet the main entrance on Sea Road, Newcastle
Kindly funded by the Heritage Office of Wicklow County Council / The Heritage Council.