Balearic Shearwater
| | |
| --- | --- |
| Irish Name: | Cánóg Bhailéarach |
| Scientific name: | Puffinus mauretanicus |
| Bird Family: | Tubenoses |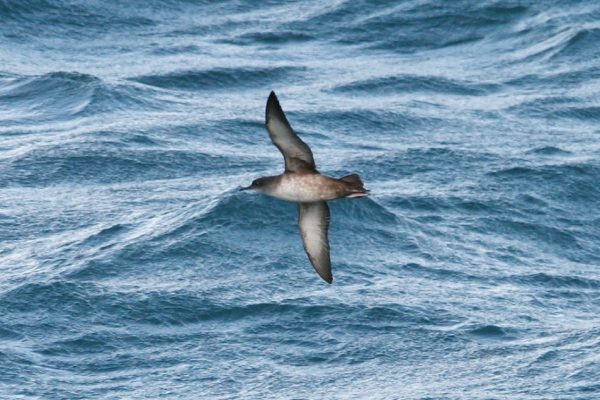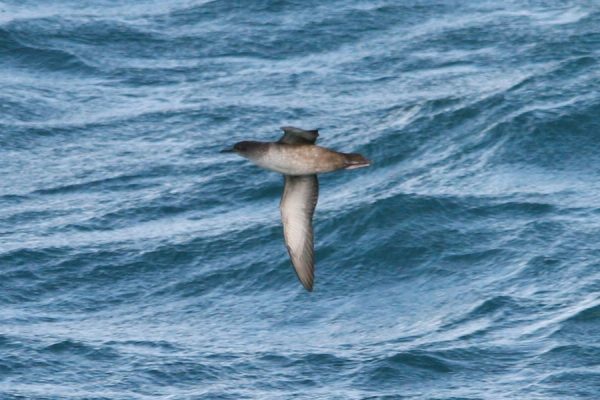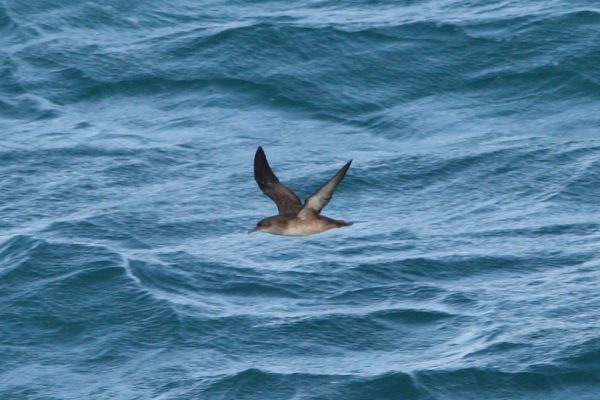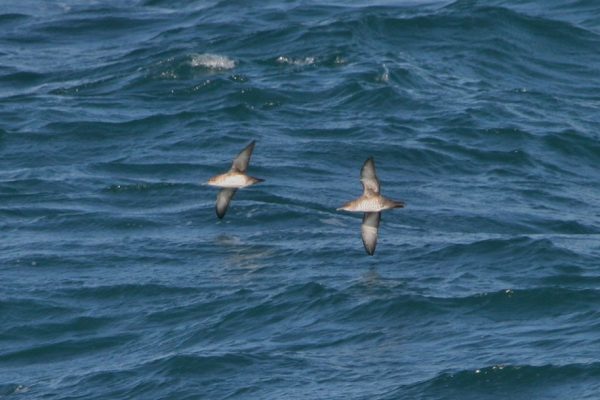 Status
Scarce passage migrant off all Irish coasts from July to November. Rare offshore during winter and spring.
Identification
Slightly larger than Manx Shearwater and in all respects very similar to that species. The most noticeable differences include paler brown upperparts, as well as more extensive darker markings on the underparts (throat and vent) and wing. The white on the underparts (belly) tends to appear as an isolated patch. Balearic Shearwaters are a slightly different shape to Manx Shearwater, appearing more like a small Sooty Shearwater. Rarely, Balearic Shearwaters can be as pale as Manx Shearwater or even as dark as Sooty Shearwater.
Voice
Silent on migration
Diet
Balearic Shearwaters mainly feed on small fish such as Sardines, as well as squid and small crustaceans.
Breeding
The breeding population is confined to the Balearic Islands in the western Mediterranean.
Wintering
On the open ocean of the western Mediterranean and east Atlantic.
Pelagic seabird. Coastal headlands of the south and west coasts (for example, Cape Clear) are the most reliable sites to observe Balearic Shearwaters in Ireland.