Common Gull
| | |
| --- | --- |
| Irish Name: | Faoileán bán |
| Scientific name: | Larus canus |
| Bird Family: | Gulls |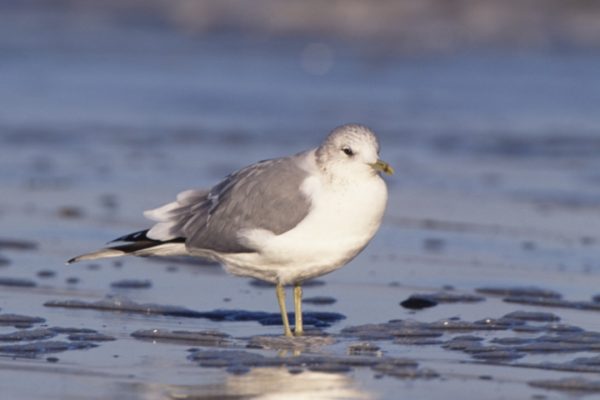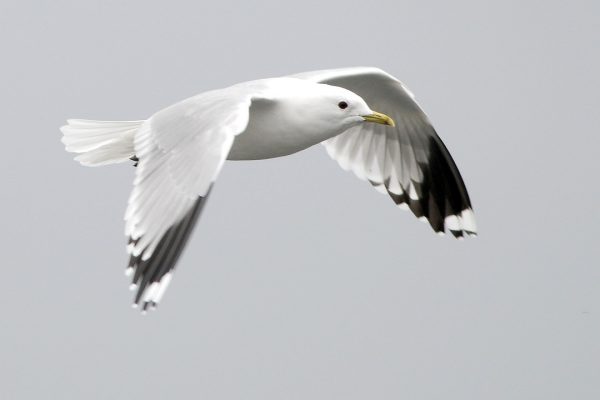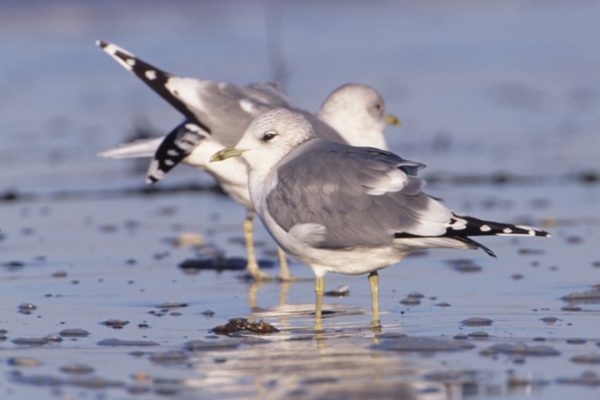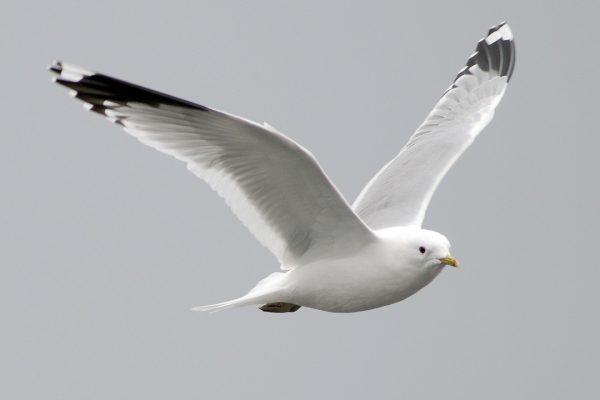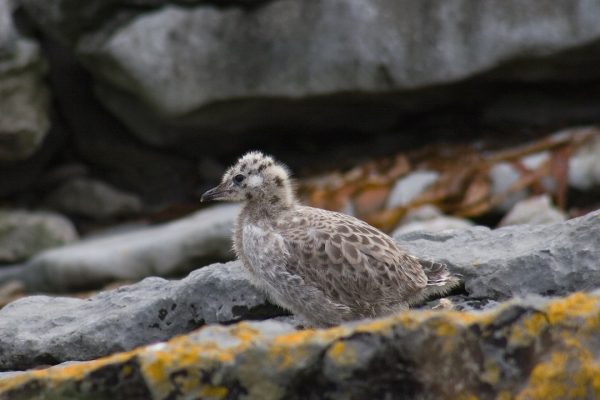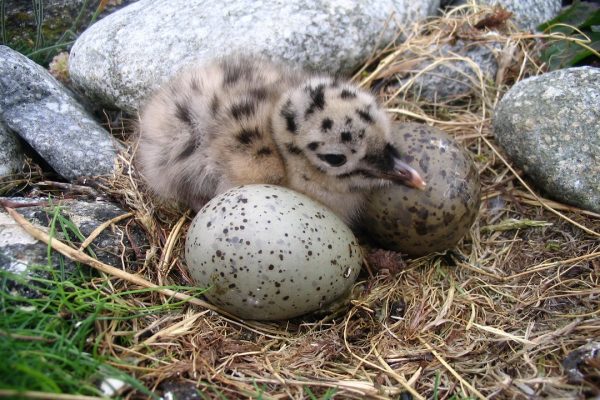 Status
Local breeding species on islands in larger lakes in western Ireland. Winter visitor to all Irish coasts, with significant numbers arriving from central and northern Scotland, Scandinavia and the Baltic.
Identification
Similar to Herring Gull, with in adult plumage, light grey upperparts and white underparts. Common Gull is much smaller than Herring Gull, with a slighter bill (yellow in adults), and adults have yellow-green legs and often show larger mirrors at the wing tips. Common Gull is also a more delicate Gull with a more rounded head and quicker movements. Like adult Herring Gulls the head is pure white in the summer and streaked in the winter. The species has three age groups and attains adult plumage after two years when they moult into adult winter plumage. Juveniles have dark, strongly marked upperparts, tail band and dark pink legs. First year birds retain the dark heavily marked upperwings and tail band, but have a grey mantle as adults birds do. Second year birds more closely resemble adult birds but show more black markings in the outer wing feathers and only a small mirror.
Voice
Insects and other invertebrates, fish and fisheries waste.
Diet
Terrestrial and aquatic insects and invertebrates, fish.
Breeding
Nests on the ground in a wide variety of situations, including, islands, cliffs and shingle banks. Breeds on the coast and inland in the west of Ireland, from Dingle to Malin Head, with most colonies in Co. Galway, Co. Mayo and Co. Donegal. Inland it can breed on islands in lakes where it has declined. These declines, like those of inland breeding Black-headed Gulls, have been attributed to predation by American Mink, reaching previously safe nesting areas
Wintering
Numbers of resident birds are joined by wintering birds from Europe
Breeding population predominantly in Connacht and Ulster. Less common in Munster and Leinster but a few records exist.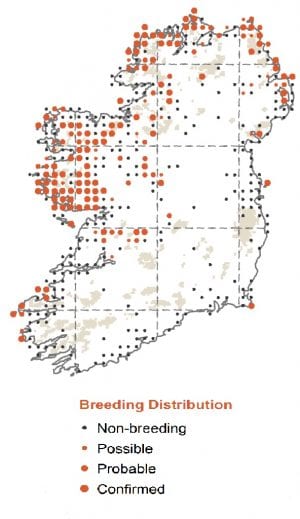 Large increase in numbers during Winter due to migration of birds from Europe.