Whitethroat
| | |
| --- | --- |
| Irish Name: | Gilphíb |
| Scientific name: | Sylvia communis |
| Bird Family: | Warblers |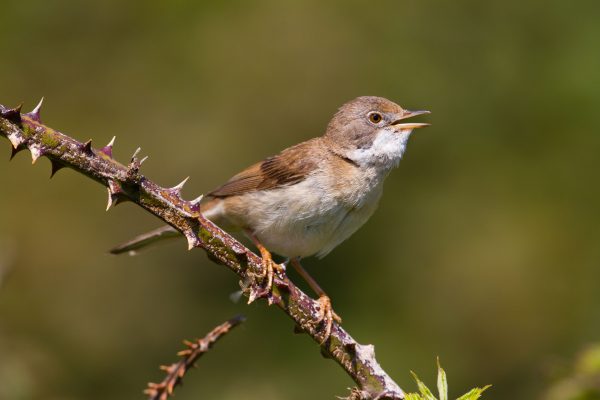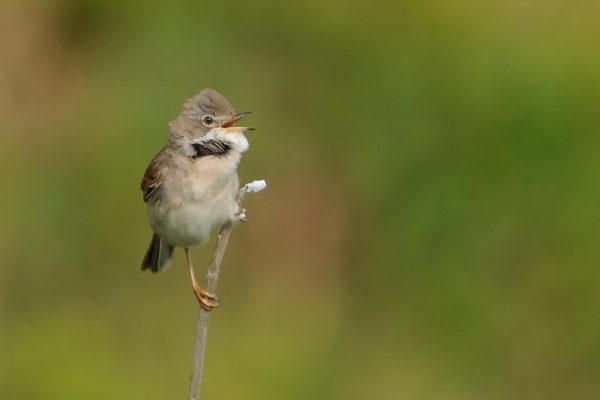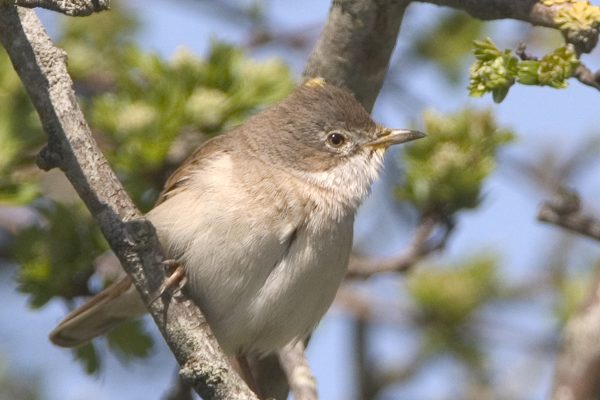 Status
Widespread summer visitor from April to September.
Identification
Slightly larger than a Robin, and one of the largest warbler species breeding in Ireland. Adult males have a pale grey head, with a large white eyering. The throat is white, with the rest of the underparts being a pinkish-brown. The back, rump and tail are a rather non-descript grey-brown. The wings are mainly black, with obvious brown centres to the feathers. Females and juveniles are nearly identical, lacking the males grey head and white eyering, but have a faint pale supercilium. The head is a grey-brown colour, as for the back and rump
Voice
A distinctive "vaihd-vaihd-vaihd". The alarm call is a drawn out "chaihr", while the song of the Whitethroat is a short scratchy warble similar to that of the Stonechat. May occasionally perform a song flight.
Diet
Feeds almost exclusively on insects and other invertebrates.
Breeding
Breeds in a variety of habitats, including scrub with gorse, hedgerows and uplands.
Wintering
Common Whitethroats winter in central and southern Africa
Monitored by
Countryside Bird Survey.
Common and widespread summer visitor. Can be subject to periodic population crashes associated with drought in its African wintering grounds. Usually arrives in Ireland during the second half of April.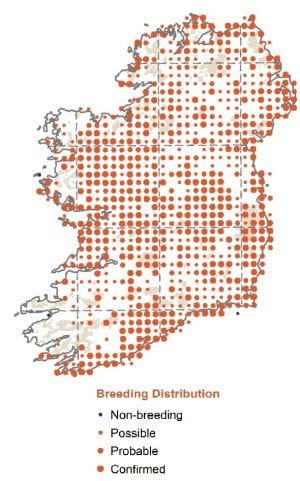 Departs to wintering grounds in August to September. A few birds remain into October.