Garden Warbler
| | |
| --- | --- |
| Irish Name: | Ceolaire garraí |
| Scientific name: | Sylvia borin |
| Bird Family: | Warblers |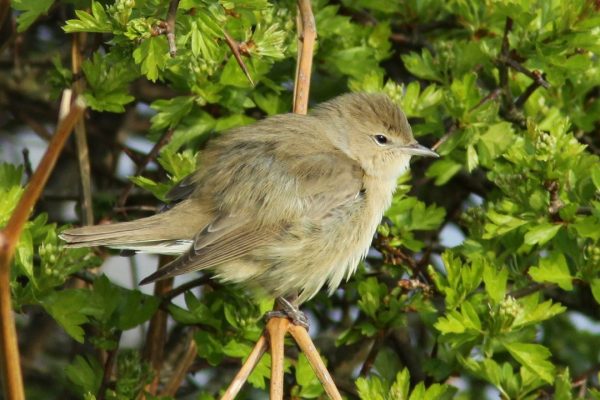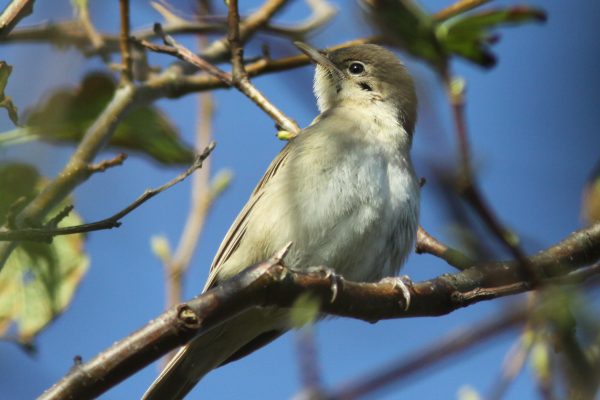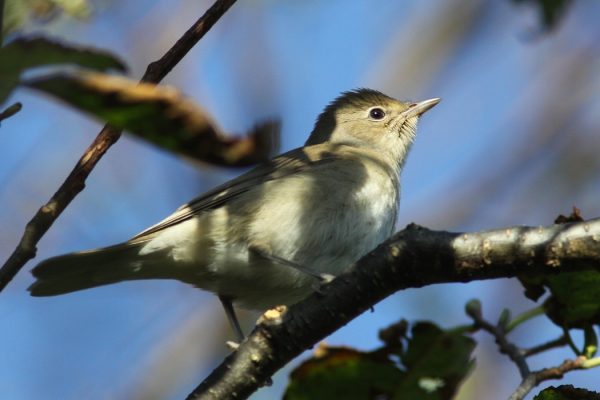 Status
Scarce summer visitor to woodlands in the midlands and northern Ireland from April to September. Also a scarce passage migrant mainly in spring and autumn to headlands on southern and western coasts.
Identification
A very non-descript small brown bird with few identification features. Appears largely like a female Blackcap without the brown cap. Has a very faint buffish eyestripe. Ages and sexes identical.
Voice
A hard "teck". The song is very similar to that of the Blackcap, though lacks that species more ecstatic sound.
Diet
Feeds almost exclusively on insects and other invertebrates.
Breeding
Prefers dense decidous woodland with good undergrowth. Also breeds in larger parks and gardens. Rather unobtrusive and seldom noticed unless singing. The majority of the population appear to be concentrated in the Midlands and north.
Wintering
Winters in tropical Africa. A relatively common passage migrant to headlands along the south and west coast, chiefly in autumn.
Monitored by
Countryside Bird Survey and BirdTrack.
Uncommon Summer visitor. The lakes in County Cavan support a good population of Garden Warblers. Crom Castle Estate in County Fermanagh is another reliable site to see or hear Garden Warblers.
Winters in Central and South Africa.