Lesser Whitethroat
| | |
| --- | --- |
| Irish Name: | Gilphíb bheag |
| Scientific name: | Sylvia curruca |
| Bird Family: | Warblers |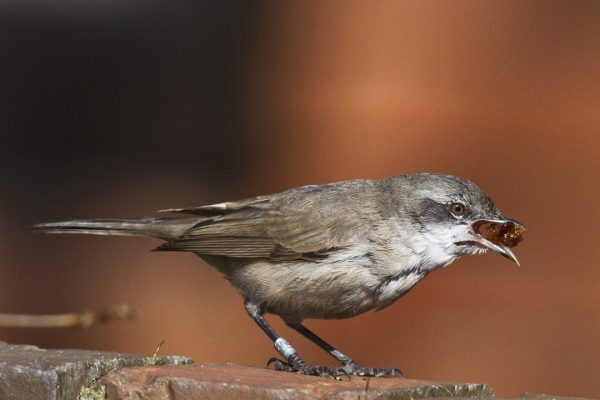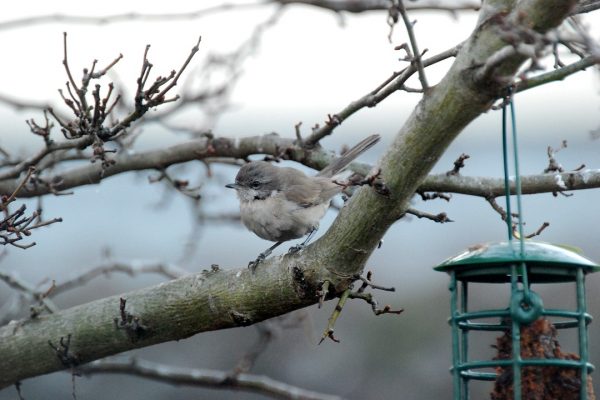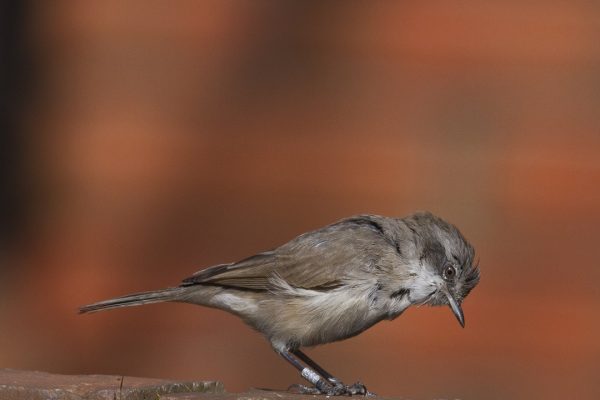 Status
Rare summer visitor from April to September and scarce passage migrant mainly in autumn.
Identification
Superficially similar to Common Whitethroat, though slightly smaller than that species. In all plumages, has black legs (pink in Common Whitethroat). Adult summer Lesser Whitethroats have a featureless dark-grey head, which contrasts srongly to the white throat. The back, wings and tail are a dark grey-brown colour, with the underparts having a similar dark grey-brown wash. Juvenile birds are largely similar, though some may have a narrow white supercilium.
Voice
Most frequently heard is a quiet "teck". The song consists of two parts, the first being a short scratchy warble, which is followed by a series (usually 5 or 6) of "tell" notes.
Diet
Feeds almost exclusively on insects and other invertebrates.
Breeding
Only a handful of pairs breed in Ireland, mainly in the east. Preferred habitat is of mature mature hedgerows in farmland. Also larger parks and gardens. More widespread in Britain (65,000 pairs) and Continental Europe.
Wintering
Lesser Whitethroats winter in East Africa, migrating through the Middle East. Occasionally single Lesser Whiethroats have been noted overwintering in gardens.
Monitored by
Very few breeding records of Lesser Whitethroat in Ireland.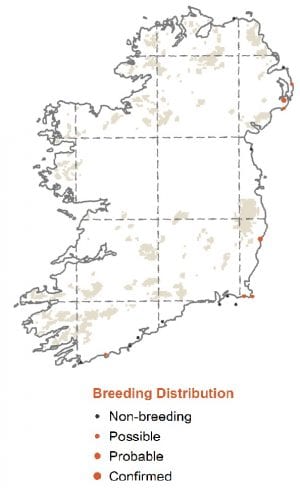 Mostly seen as a passage migrant at headlands along the south coast (Cape Clear) in autumn.