Merlin
| | |
| --- | --- |
| Irish Name: | Meirliún |
| Scientific name: | Falco columbarius |
| Bird Family: | Raptors |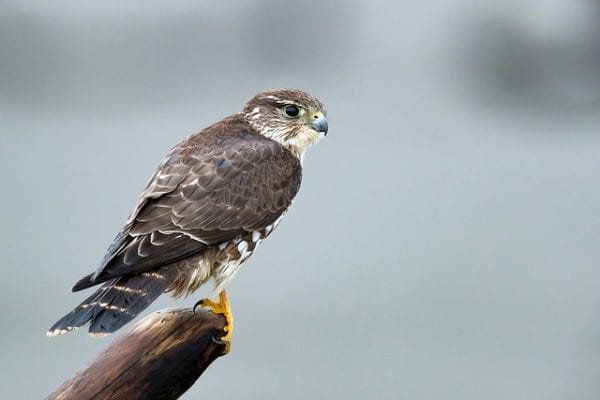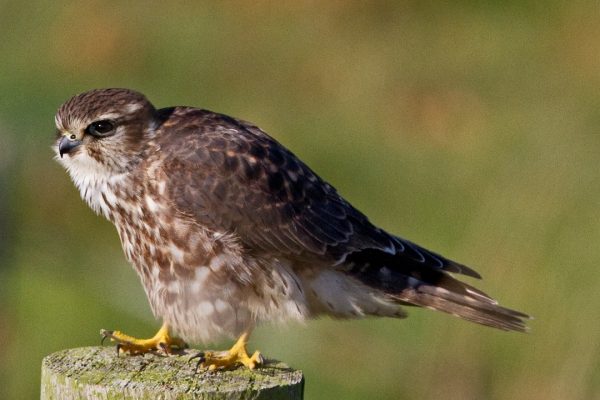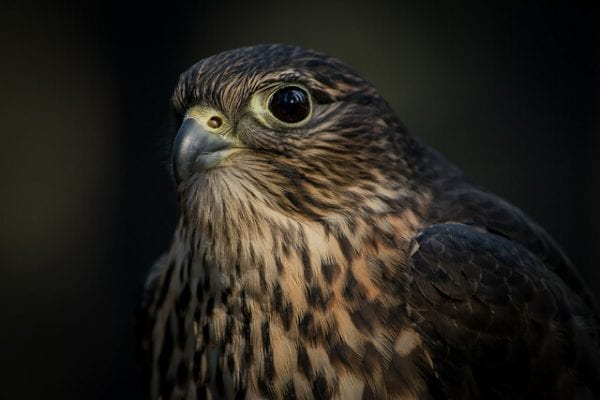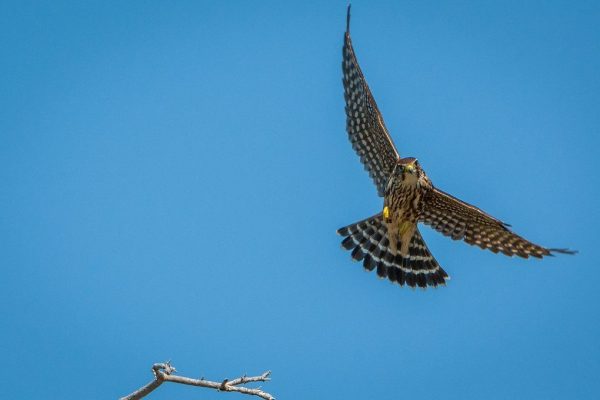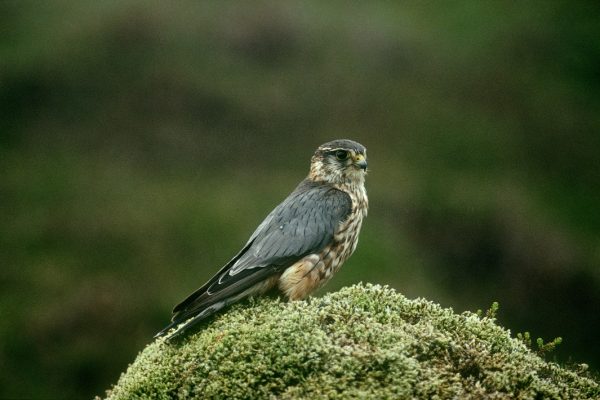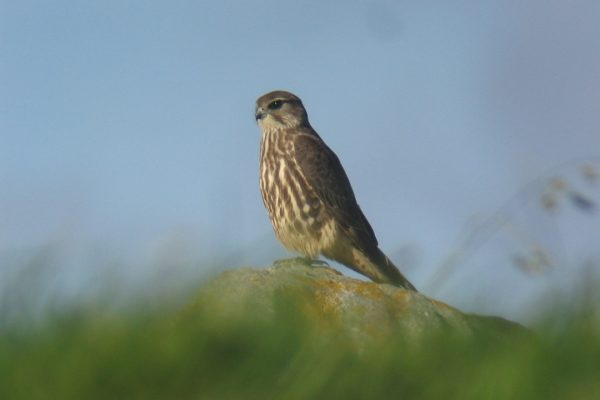 Status
Local summer visitor to uplands throughout Ireland. Widespread winter visitor at lowland sites from October to April.
Identification
A bird of prey (raptor) with a short hooked bill. A smallest species of falcon, similar to Peregrine in shape, with relatively narrow wings and a medium length tail. Nimble in flight, will pursue its prey for extended periods. Fleeing prey, for example Meadow Pipits, will occasionally associate with humans to avoid Merlin's which are in close pursuit. Males and females have different plumages. Adult males have blue-grey upperparts with a wide dark band on the end of the tail and dark outer wing feathers, the underparts are finely barred; the chest is orangey yellow. Females are brown-grey above with a number of dark thick bands on its tail, the underparts are finely barred. Both sexes show a faint moustachial strip. Juvenile birds are very similar to females.
Voice
Silent except in the area of its nesting site. A series of sharp accelerating notes.
Diet
Small birds, such as Meadow Pipits and Skylarks. Prey is caught by surprise attack from a low gliding flight close to the ground, by persistence pursuit or from a vertical dive
Breeding
A rare breeding bird in Ireland. Nests on the ground on moorland, mountain and blanket bog. Also nests in woodland and has taken to nesting in forestry plantations adjacent to moorland. More Merlins are found in the west of the country but they are scattered across the midlands and the Wicklow Mountains also hold good numbers.
Wintering
Much more widely distributed in the winter, than in the breeding season. Merlins move away from high ground at this time of the year and can often be seen on the coast, where concentrations of other birds are attractive as prey species.
Monitored by
Uncommon and elusive breeding bird in Ireland, utilising upland blanket bog and heath.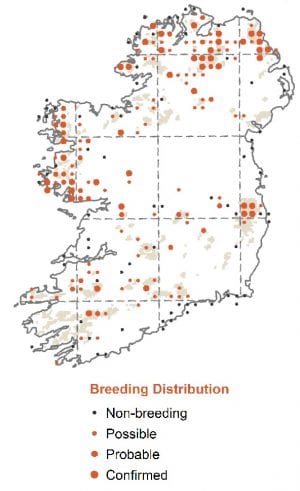 In Winter frequents lowland marshes and coastal fields. More common in Winter, numbers increased by migrants.