Pied Wagtail
| | |
| --- | --- |
| Irish Name: | Glasóg shráide |
| Scientific name: | Motacilla alba yarrellii |
| Bird Family: | Wagtails |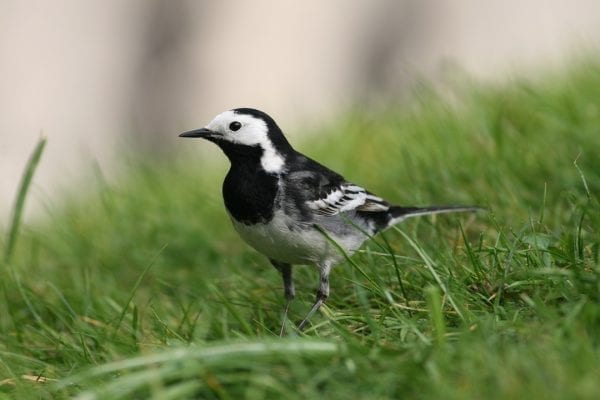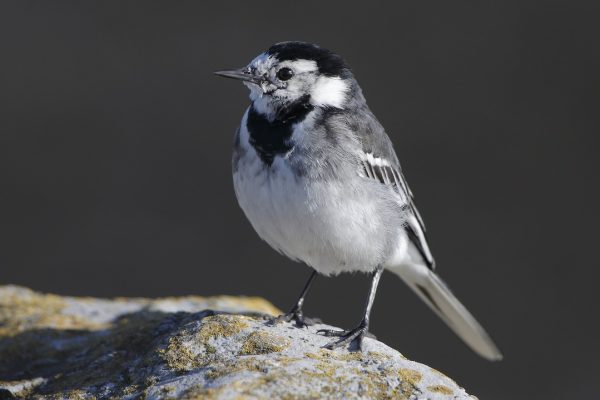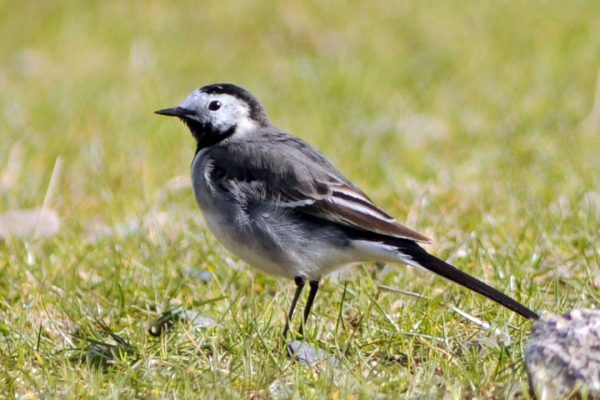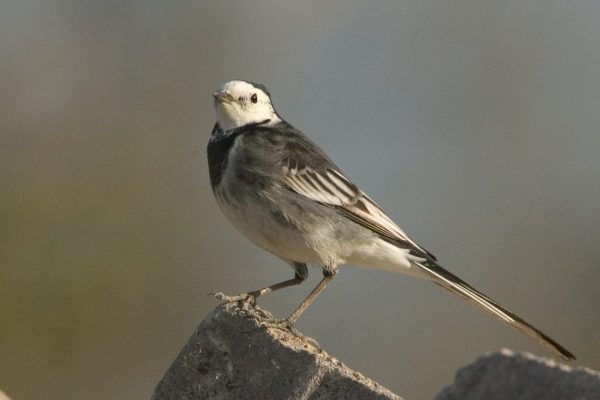 Status
A common resident throughout Ireland.
Voice
A sharp "chiss-wick" is the most frequently heard call. When alarmed, may give a fine "zeet". The song consists of an excited mixture of the call and other twittering notes, which may also be given when pursuing birds of prey from its territory.
Diet
Pied Wagtails feed mainly on insects caught on the ground or in flight.
Breeding
Breeds in a wide variety of habitats, inclubing urban areas but largely absent from bogs and upland areas.
Wintering
Generally sedentary, with only local movenments. However some birds migrate south to winter in southern France and Iberia.
Monitored by
Countryside Bird Survey and BirdTrack
Common and widespread resident throughout Ireland.
Some birds have a tendency to drift south in the Winter but overall populations remain ubiquitous.