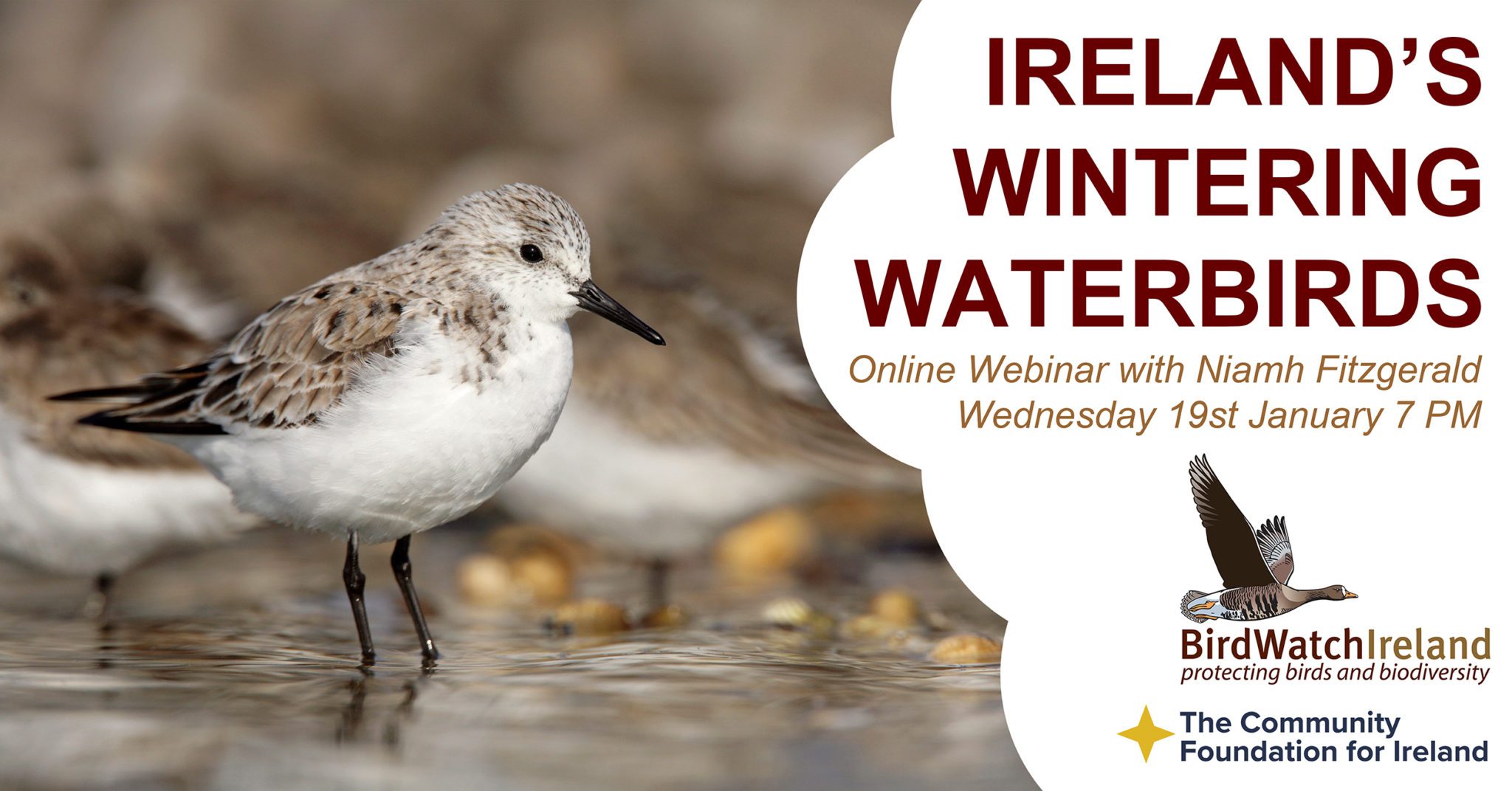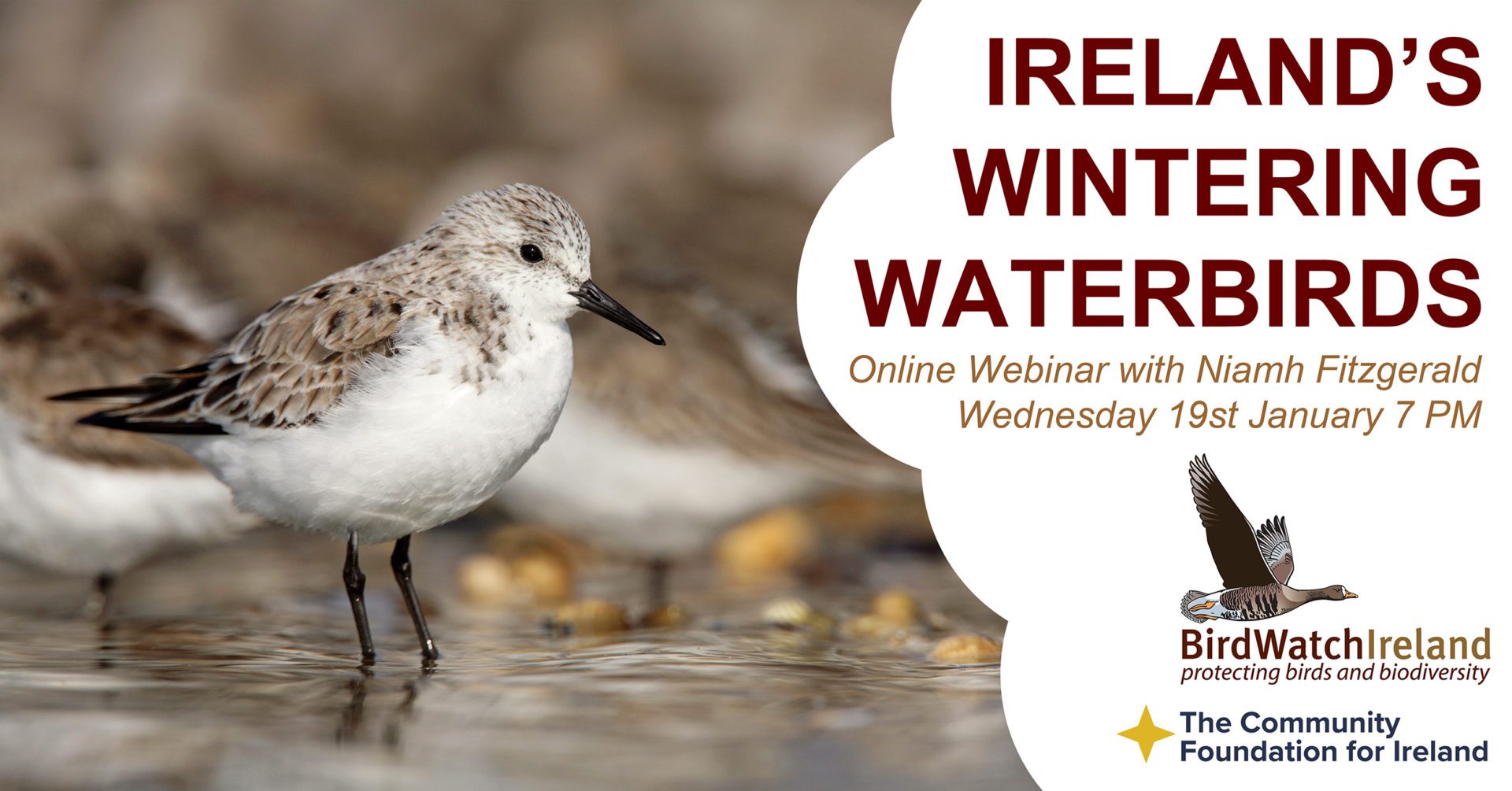 *************************************** Wednesday 19th January  ****************************************
Event: Ireland's Wintering Waterbirds Webinar
Presented by: Niamh Fitzgerald
Date: Wednesday 19th January at 7PM
Location: Online via Zoom
We may think of winter as dark and dreary but this cold season brings with it the beautiful bounty of wintering waterbirds. Hundreds of thousands of waterbirds (swans, geese, ducks, waders, and more) flock to wetlands all over Ireland to find refuge (and more importantly food) when their arctic breeding grounds have frozen over. Find out more about identifying this fascinating group of birds and about why our rainy island forms such an important part of their lifecycle.
Niamh is the National Organiser of the Irish Wetland Bird Survey (I-WeBS). She coordinates the survey and its 400 plus participants – largely consisting of volunteers. This work is instrumental in monitoring waterbird populations and protecting the wetlands they rely on.
The talk is part of our Birds Connect webinar series with thanks to The Community Foundation For Ireland.
Register here: https://form.jotform.com/211153482950351