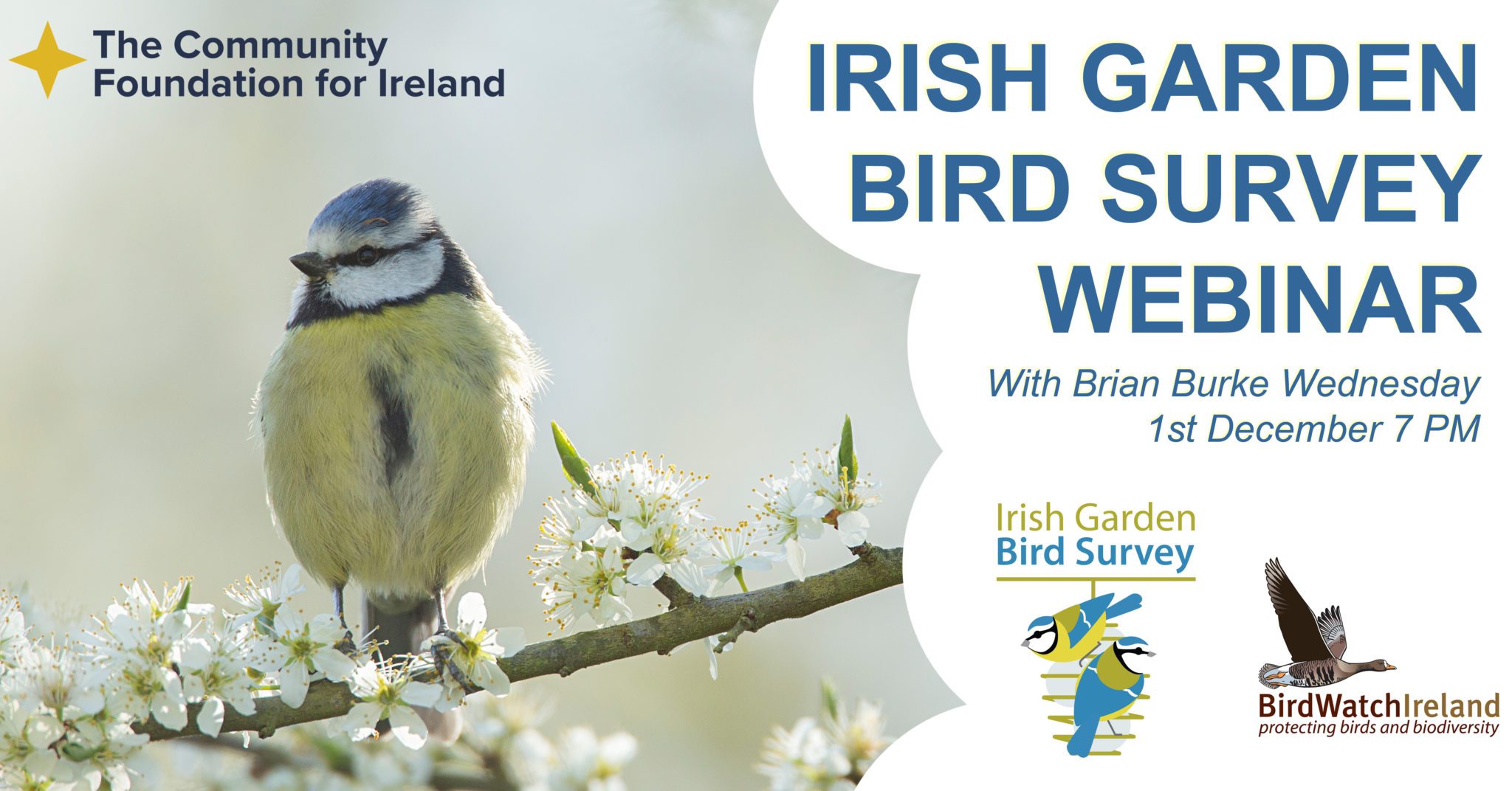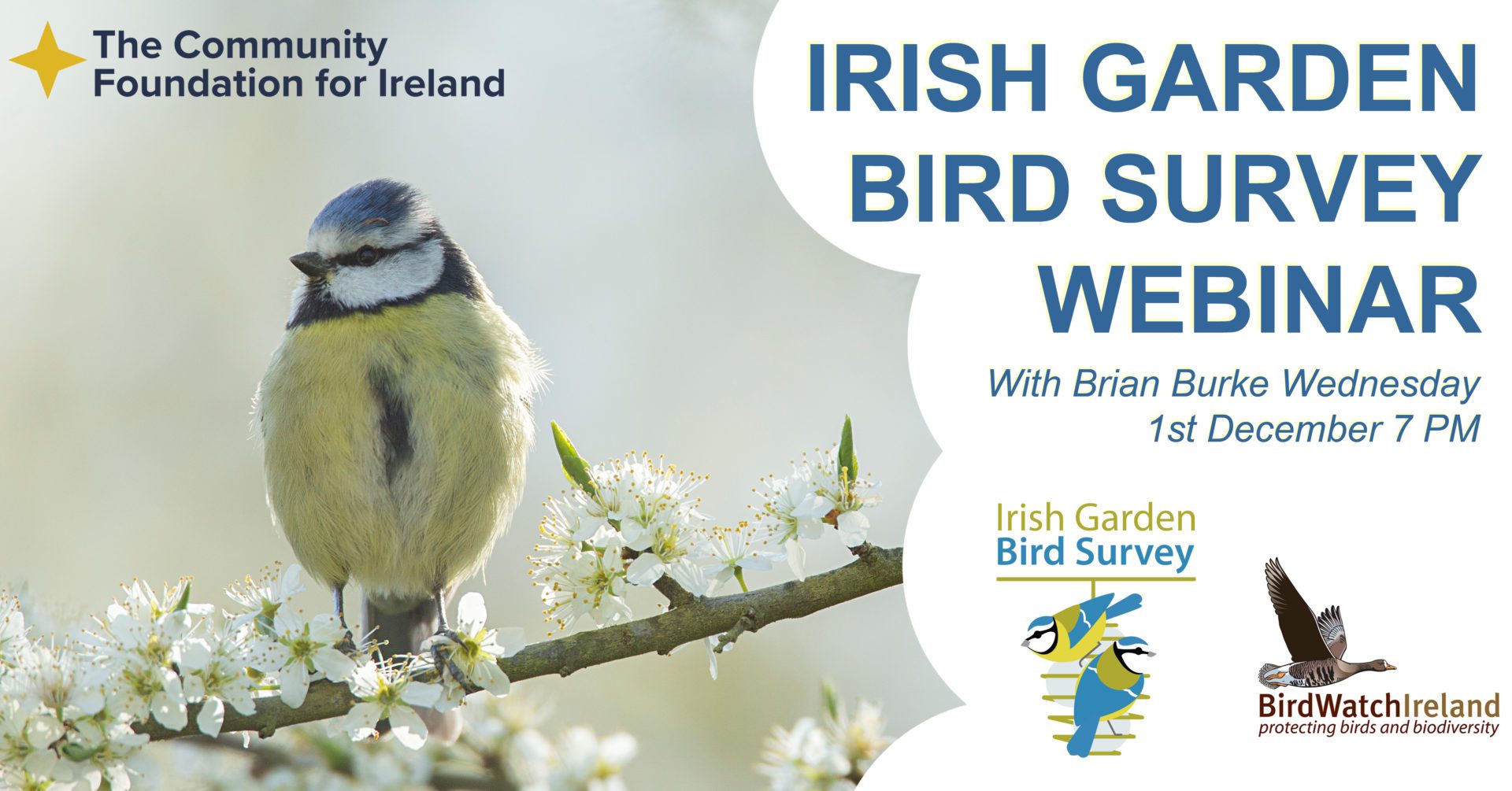 *************************************** Wednesday 1st December ****************************************
Event: Irish Garden Bird Survey Webinar
Date: Wednesday 1st December at 7PM
Location: Online via Zoom.
December sees the launch of
The Irish Garden Birds Survey
 – Ireland's biggest bird survey! 
Brian Burke
 is the survey coordinator and he will have plenty of tips on feeding garden birds as well as covering the history of the survey, how to take part and recent results focusing on key species.