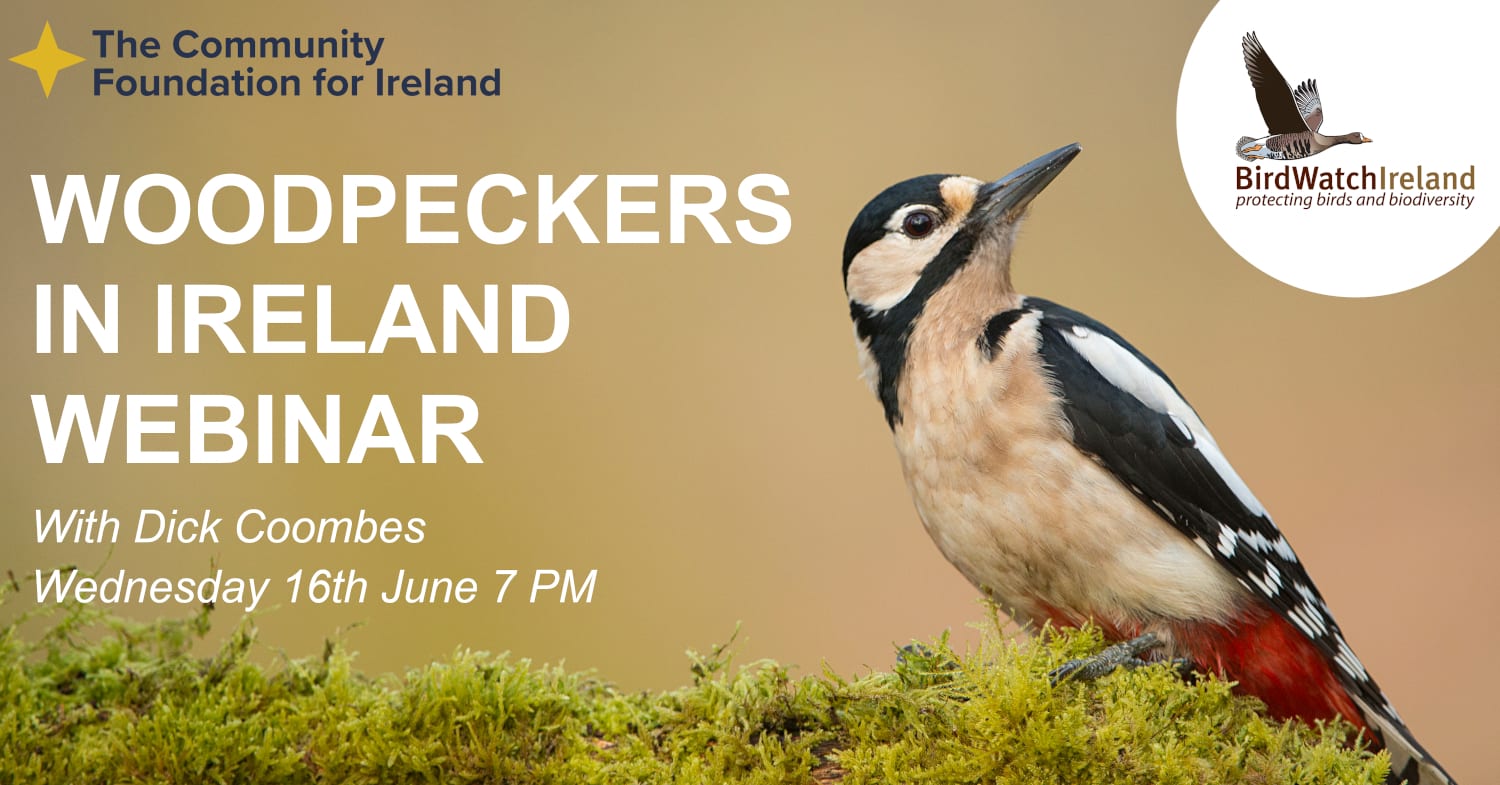 *************************************** Wednesday 16th June ****************************************
Join BirdWatch Ireland for this free online event as part of our Birds Connect project. An illustrated talk on the recent colonisation of Ireland by the charismatic Great Spotted Woodpecker – One of the great success stories of Irish ornithology. Woodpeckers began to colonise broadleaf forests in eastern Ireland in 2005 and have now expanded their range to other parts of the country, even appearing at garden bird feeders.
Dick Coombes has had a lifelong interest in birds and is always especially active in spring and autumn when migration is in full swing. For more than 10 years, he has been studying and documenting the colonisation of Ireland by Great Spotted Woodpeckers.
This event is kindly supported by The Community Foundation for Ireland as part of BirdWatch Ireland's Birds Connect project. The project focuses on connecting people and birds through citizen science, outreach and training. All welcome but registration required.
Register Here: https://form.jotform.com/211153482950351