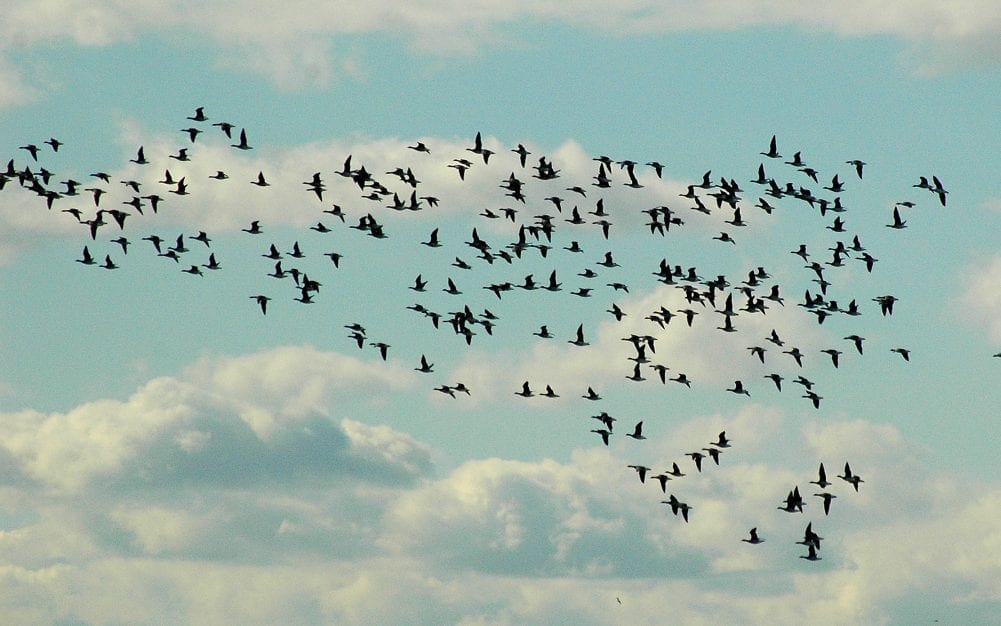 We've been getting reports of the odd Swallow still in Ireland in the last week or two, but it's safe to say that almost all of our summer migrants have left Ireland by now, and are being replaced by our winter migrants!  When most people think of "birds flying south for the winter" they associate it with a mass exodus of Swallows, Martins, Swifts, Warblers and Terns (amongst others), but don't forget that it also means an influx of over 50 waterbird species from northerly latitudes into Ireland for the winter! In the last few weeks the first reports of our wintering goose and swan species have been filtering in, and here in BirdWatch Ireland we love this time of year!
See below some of the details about our Goose and Swan species that have arrived in Ireland in recent weeks:
Greenland White-fronted Goose
The first Greenland White-fronted Geese of winter  arrived into county Galway two weeks ago (27 Sept 2020), a flock of 8 adults and 2 juveniles into Rahasane Turlough. There have only been a few reports of this species since, but they'll arrive in force in the coming weeks to places like Lough Swilly, Wexford Slobs, Lough Gara, River Suck, Lough Ennell, the Little Brosna and more parts of the west in particular.
Light-bellied Brent Goose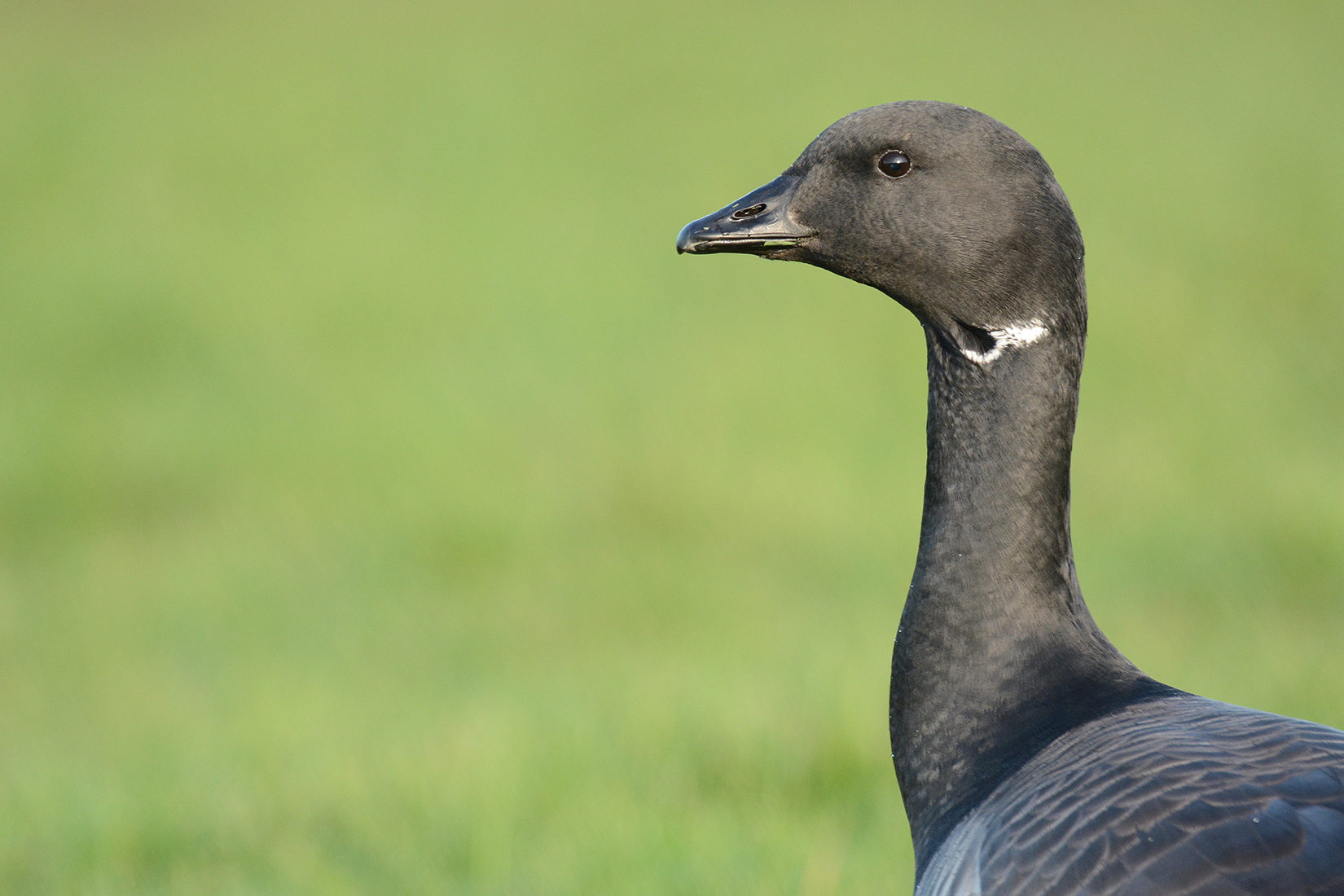 Every year, right up until December, we get reports and queries wondering if the Brent are early or late this year. In reality, their arrival is around the same time every year – usually the final few days of August. This year the first report came on 27 August 2020 at Strangford Lough in Co. Down, with birds seen in Dublin, Sligo, Antrim, Kerry, Wexford, Louth, Donegal and Mayo in the final few days of August. You might only have a few birds near you at the moment, but rest assured – there are plenty more on their way!
When they first arrive in Ireland they head en mass for Strangford Lough. After refueling there, they gradually disperse around the Irish coast as the winter goes on. Initially they'll feed on eelgrass and algae in the sea, before turning to terrestrial grasslands for a few months before making the return journey back to Canada!
Pink-footed Goose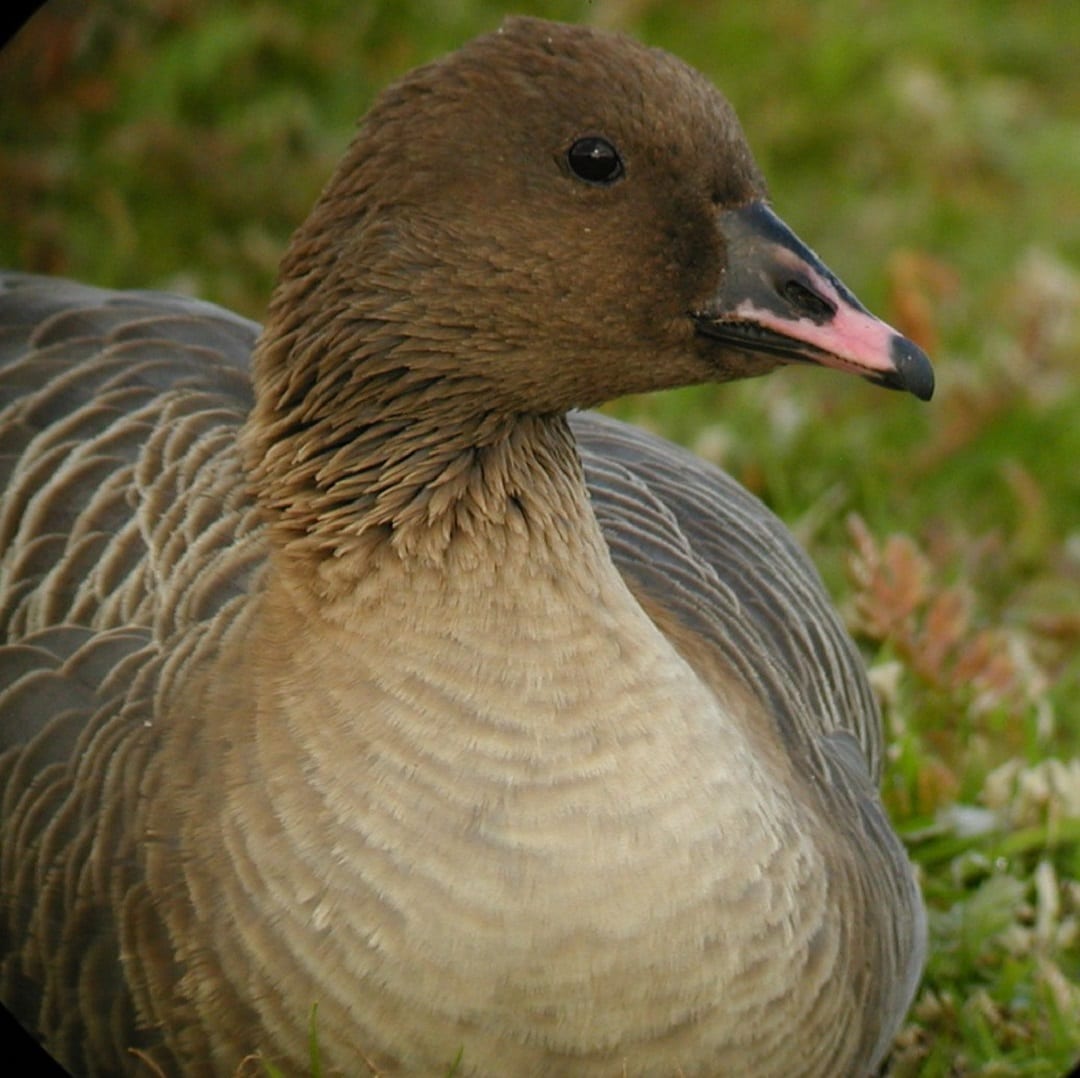 'Pink-feets' have been increasing in number in Ireland in recent years, and are regularly found at a handful of sites each winter, but could appear briefly at any other wetland around the country – particularly one frequented by other goose species. The first Pink-feet in Ireland were in Donegal on 17 and 20 September 2020, and have now appeared in several counties in the north, midlands and east coast.
Small numbers of Pink-footed Geese winter in Ireland, but hundreds of thousands winter in the UK and stop in Ireland en route from their Icelandic breeding grounds.
Greylag Geese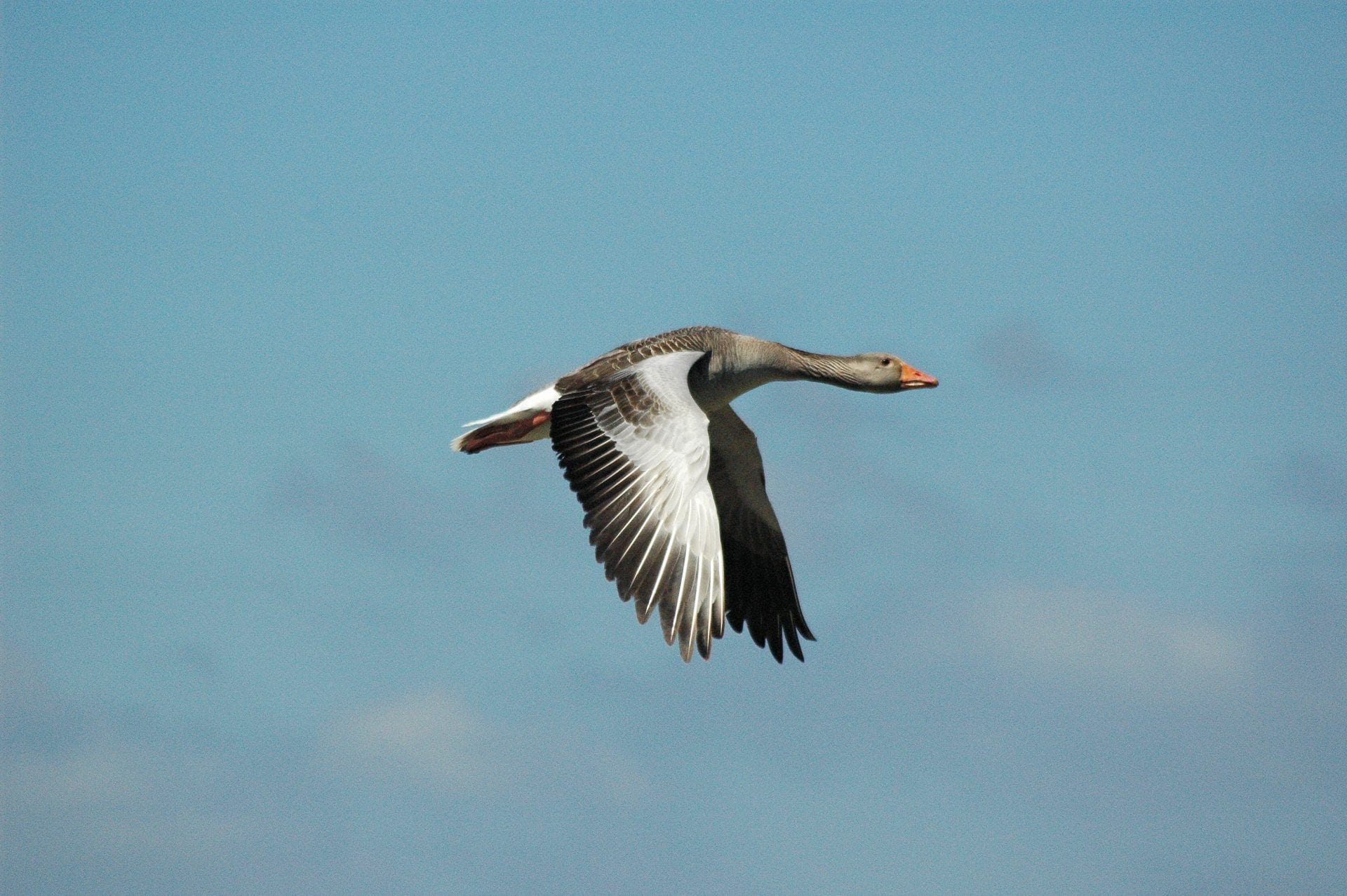 Greylags are a tricky one – we have a resident population that breeds here, but we also get migrants from Iceland for the winter too. And there's no way to tell which is which in the field as they look the exact same! Donegal has many feral/naturalised Greylag Geese, but some of those recent large flocks probably have some Icelandic-migrants mixed in too. We know for sure that we have Icelandic-wintering birds in Louth, Dublin, Wicklow and Waterford too – and there's a few areas we're less sure about…
So far this autumn there has been an increase in the number of Greylag reports, but most of these are in areas where our naturalised population reside. If they're not here already though, they won't be far behind the rest of the geese and swans currently leaving Iceland, and favourable winds will probably bring a big sudden influx!
Barnacle Geese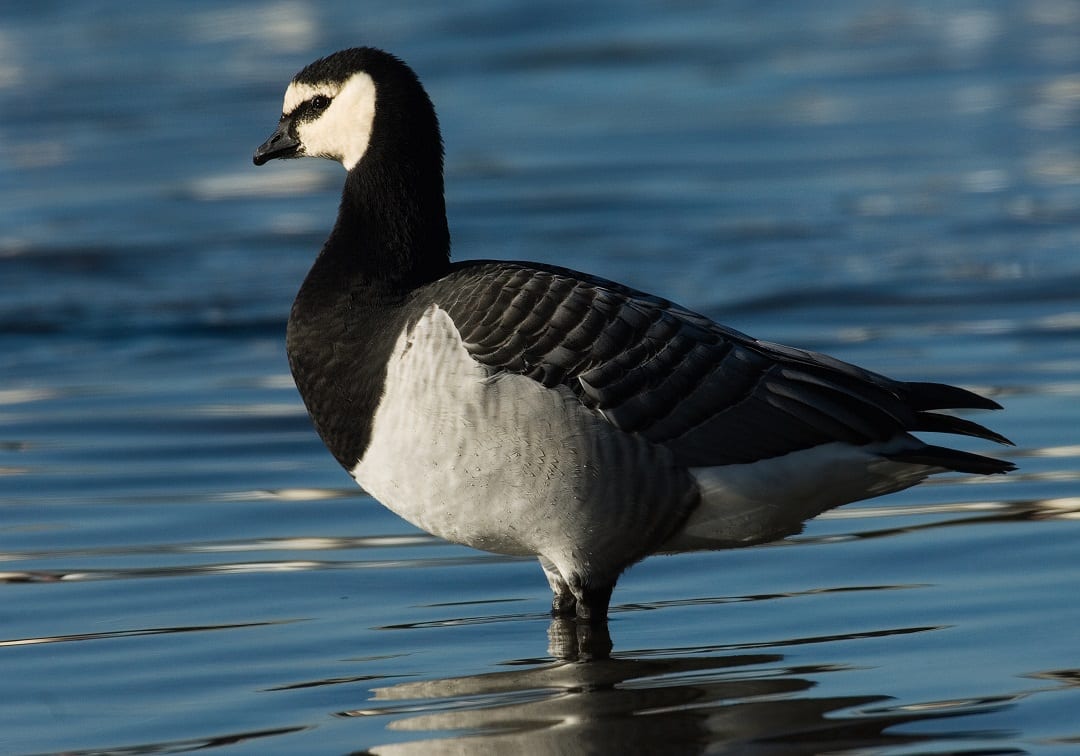 The first 'Barnies' of the season touched down on Tory Island in Donegal on 21 September 2020, but it wasn't until last week that more substantial numbers appeared with a flock of 53 at Erris Head in Mayo and big flocks seen at Inishbofin (Galway) and more at Tory over the weekend.
This species prefers coastal grasslands and offshore islands in the west and north-west. Because of the remote locations they use, the NPWS recently carried out a Barnacle Goose census by plane!
Whooper Swan
The first Whooper Swans arrived back from Iceland to Lough Beg in Co. Derry at the start of December, but their migration has really only properly begun in the last week of September and they're now arriving on an almost daily basis to counties across the country.
We coordinated the Republic of Ireland part of the International Whooper Swan Census last January, and Whoopers were recorded in every single county in Ireland for the first time in a census. Keep an eye out for the census results when they're released later in the winter – it's good news for these awe-inspiring birds!
So there you have it – thousands of geese and swans are currently migrating from Iceland, Greenland and Canada to spend the winter in Ireland! Many of these species are of conservation concern and we're lucky to have the wetlands to support them, so do keep an eye out for them in your area as the winter goes on!
---
Each winter we monitor Ireland's waterbird populations through I-WeBS – a survey coordinated by BirdWatch Ireland, funded by the National Parks and Wildlife Service, and carried out by a network of bird surveyors who volunteer their time and expertise.
The I-WeBS office is interested in any records of Greylag or Pink-footed Geese this winter – please email us at iwebs@birdwatchireland.ie with numbers, locations and dates.
The website 'IrishBirding' was a useful source for this article, together with emails and social media messages from BirdWatch Ireland members and the general public.