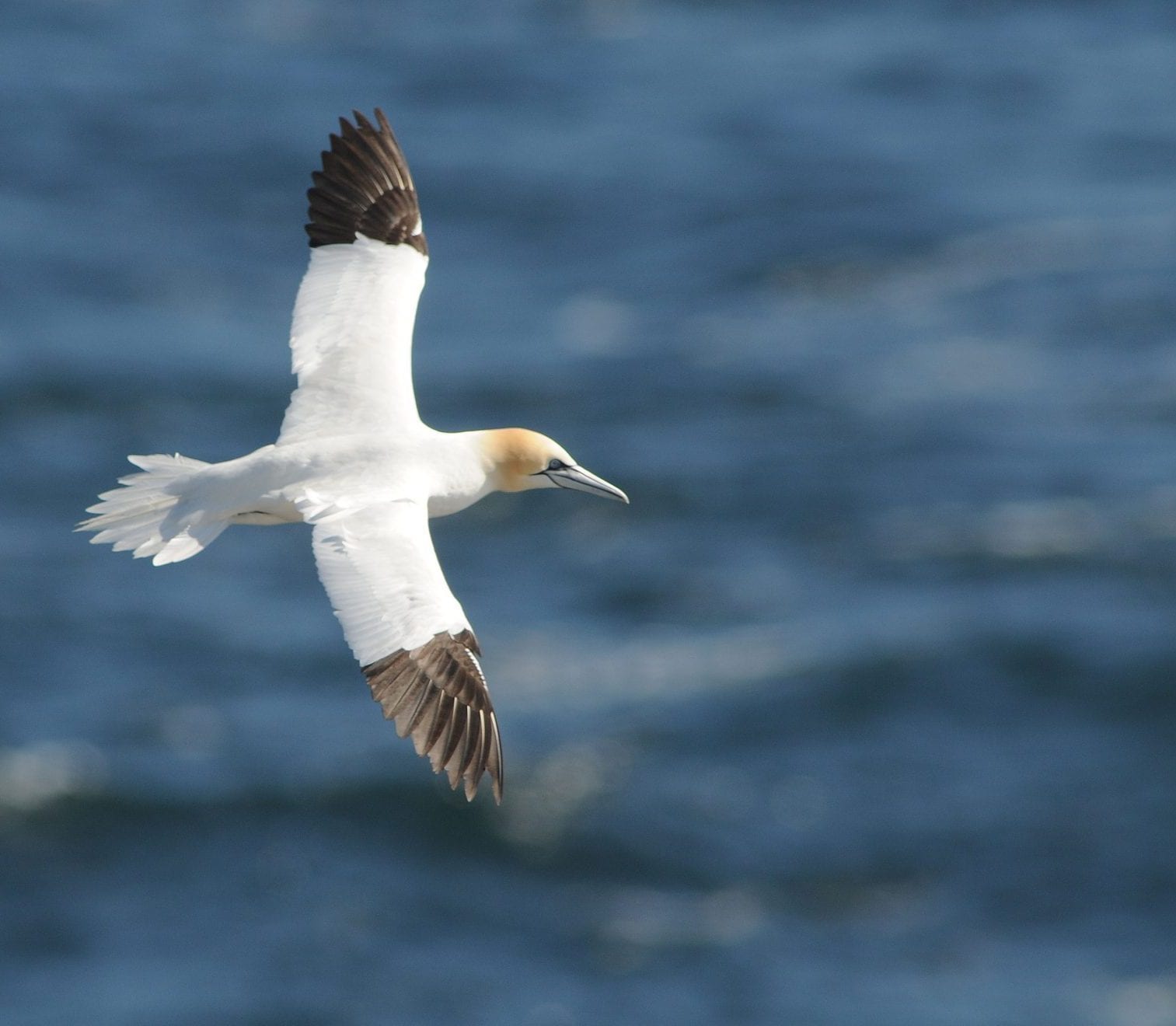 BirdWatch Ireland is very concerned by the increasing number of reports of sick and dead seabirds that it has been receiving in recent days. Gannets, in particular, appear to be badly affected. It is feared that many of these cases may be due to the virulent strain of Highly Pathogenic Avian Influenza (HPAI), or 'bird 'flu', that is currently circulating in many parts of Europe and which has in particular devastated breeding seabird colonies in the UK and on the continent.
What to do if you find a sick, dying or dead bird?
Although the risk of contracting the disease from a wild bird is very low, we recommend that people do not handle sick or dead wild birds, remain vigilant, and report dead wild seabirds, waterfowl (swans, geese or ducks) or birds of prey to the Department of Agriculture via the link below. It is important that any potential cases of avian influenza are investigated and documented appropriately in order to monitor the spread of the virus.
Report any dead or sick waterbirds or birds of prey here.
Please note that the drop-down menu for 'Bird Type' on the Department of Agriculture website does not provide a specific category for Gannets or certain other seabirds. We would therefore recommend selecting the option "Don't know" and then entering the name of the species in question in the space provided.
Alternatively, you can report potential cases via the department's Avian Influenza Hotline (01 6072512 during office hours or 01 4928026 outside office hours).
It is also important to note that potentially sick birds should not be brought to wildlife rehabilitators or animal rescues centres, as this could risk infecting the birds already in their care.
If you own chickens or other poultry then please consult the Department of Agriculture website for further advice.
BirdWatch Ireland also reiterates its call that the Irish Government urgently convenes key stakeholders to develop and implement a response plan to the growing threat of the spread of this disease among wild birds in Ireland.
To keep up to date, please consult the DAFM website.