Blue Tit
| | |
| --- | --- |
| Irish Name: | Meantán gorm |
| Scientific name: | Cyanistes caeruleus |
| Bird Family: | Tits |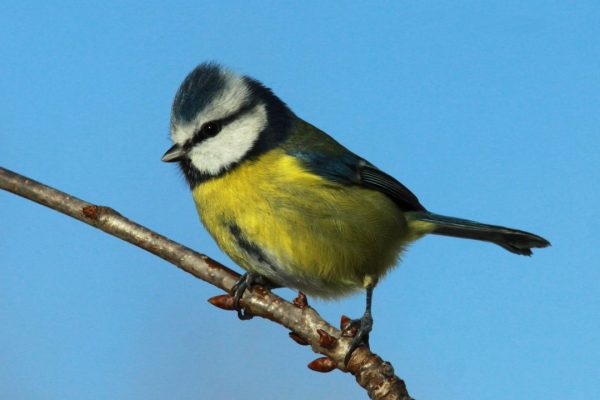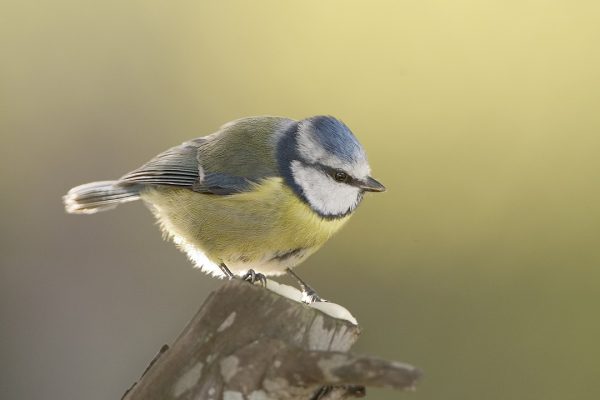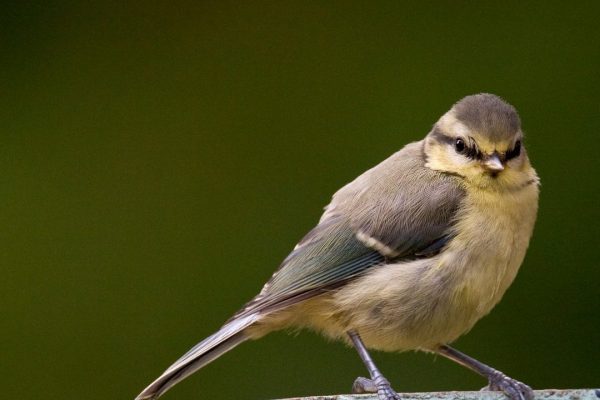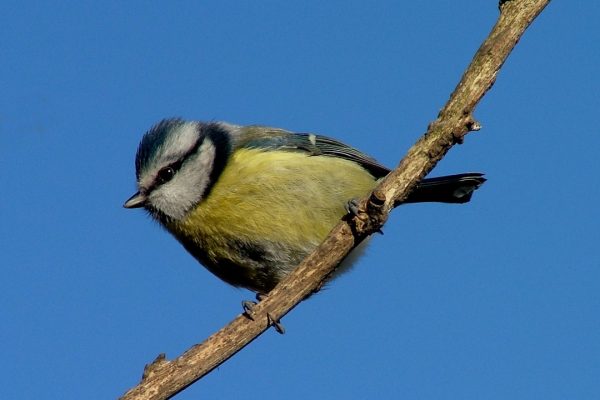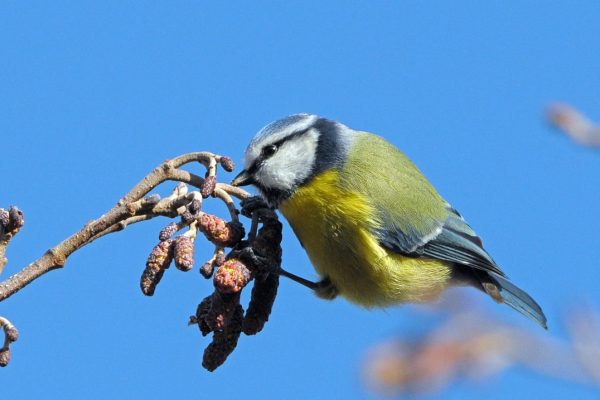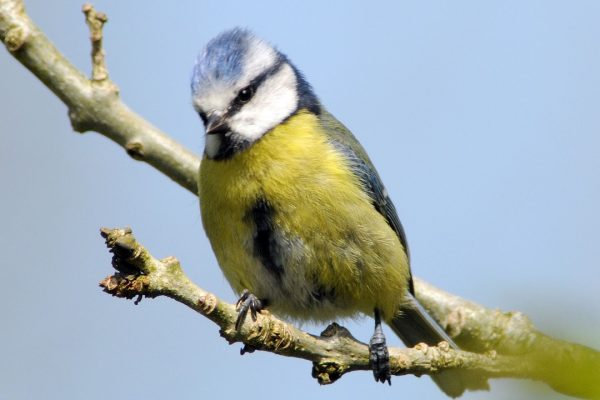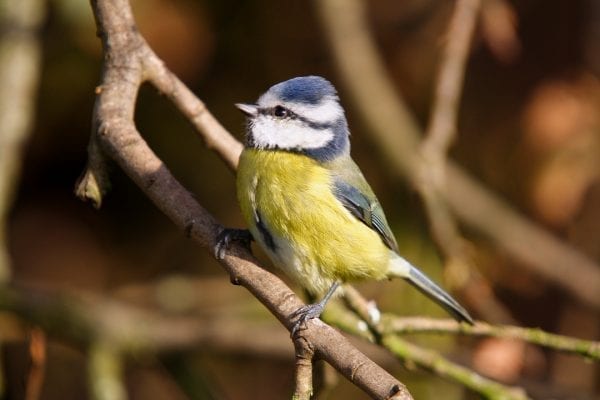 Status
Common resident throughout Ireland. One of Ireland's top 20 most widespread garden birds.
Identification
A colourful, noisy, active little bird, commonly seen in gardens, especially at nut feeders and will use nestboxes. Bright blue crown, nape colllar, wings and tail and yellow underside. The white cheeks are bordered by a dark blue line - the line through the eye is separated from the blue cap by a white band - all producing a distinctive head pattern. Bill is short and stubby, legs bluish-grey. Very acrobatic, often hangs upside-down on branches pecking at buds or foraging for insects. Reqular visitor to peanut feeders and will use nestboxes. Occurs in woodland, farmland, gardens etc. Usually seen in small groups in winter and will team up with other tit species, Treecreepers and Goldcrests to form roving bands.
Voice
Song a clear, quite high-pitched "tsee-hee-he-hee…". Call a series of scolding chuckles, also many short twitters
Diet
Mainly small insects, but also seeds and will readily use peanut feeder and take scraps from bird table.
Breeding
Breeds throughout Ireland - prefers broad-leaved woodland, but also in farmland, parks and gardens. Nests in cavity in tree or wall. Occasionally chooses an unusual site such as a pipe or letterbox, but will readily use nestboxes.
Wintering
Largely resident.
Monitored by
Countryside Bird Survey & Garden Bird Survey
Common and widespread in Ireland.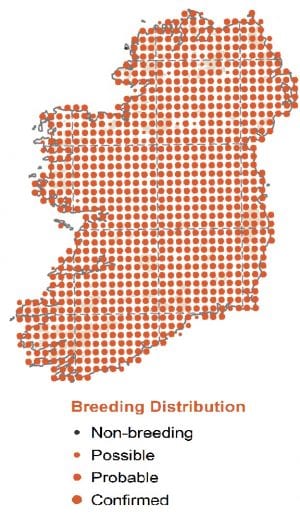 Resident throughout the year.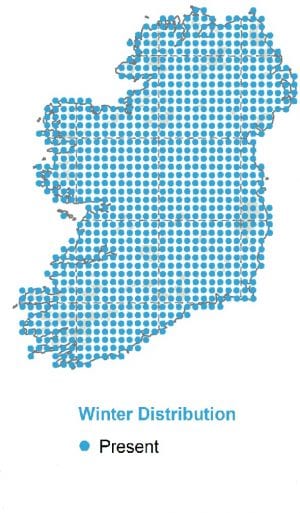 Blog posts about this bird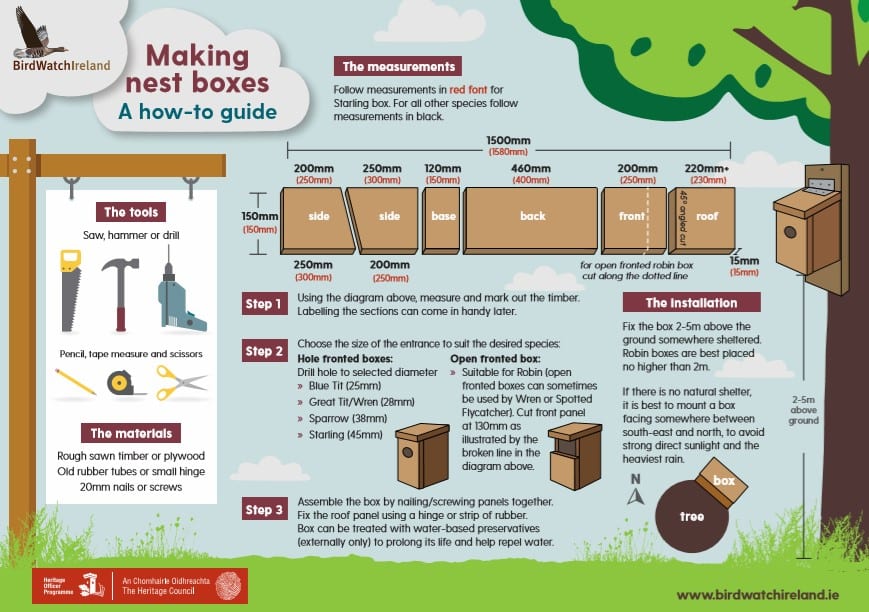 Build a Nest Box for Birds and Biodiversity in Your Garden This Spring
Build a Nest Box for Birds and Biodiversity in Your Garden this Spring
With the spring breeding season fast approaching now is the ideal time to get bird nest boxes in place in your garden or on your farm. To assist with this, BirdWatch Ireland has teamed up with the Heritage Officer network to have proven nest box designs illustrated to help you build suitable accommodation for our feathered friends.  Three illustrated DIY posters have been created including designs for a range of garden birds from Robins to tits and Spotted Flycatchers, in addition a design for an outdoor Barn Owl box and a bat roost box have been included to encourage more biodiversity to gardens and farms throughout the country.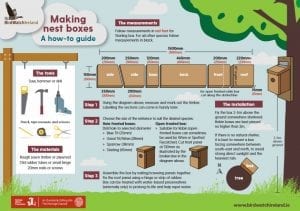 Birds have evolved over time from nesting in cavities in trees and other naturally occurring niches to also nesting in man-made structures and nest boxes we have provided for them. It's great for us because we can attract them to our gardens to nest and observe them all the way from selecting a nest site, nest building, laying and incubation to feeding the young and finally with luck, fledging! Nest boxes however are not just for our enjoyment, they can be an important conservation tool helping to provide much needed nest sites for species who struggle to find more natural nest sites such as Barn Owls!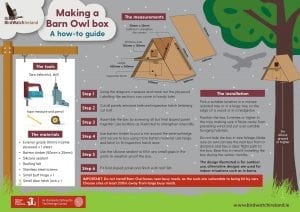 As the BirdWatch Ireland motto states "protecting birds and biodiversity" we have also illustrated plans for a bat roost box. The "Kent" bat box is a proven and easy to build roost box that can accommodate a number of roosting bats and be mounted on walls or trees easily depending on the local circumstance.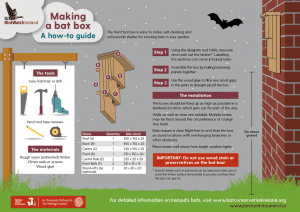 The illustrations provide information on the installation of the boxes to ensure you get them in the right position after making a big effort to build them. We hope you have lots of fun building them and are rewarded with residents this coming spring. Good luck with the DIY! The nest box designs can be downloaded from the BirdWatch Ireland Website
here.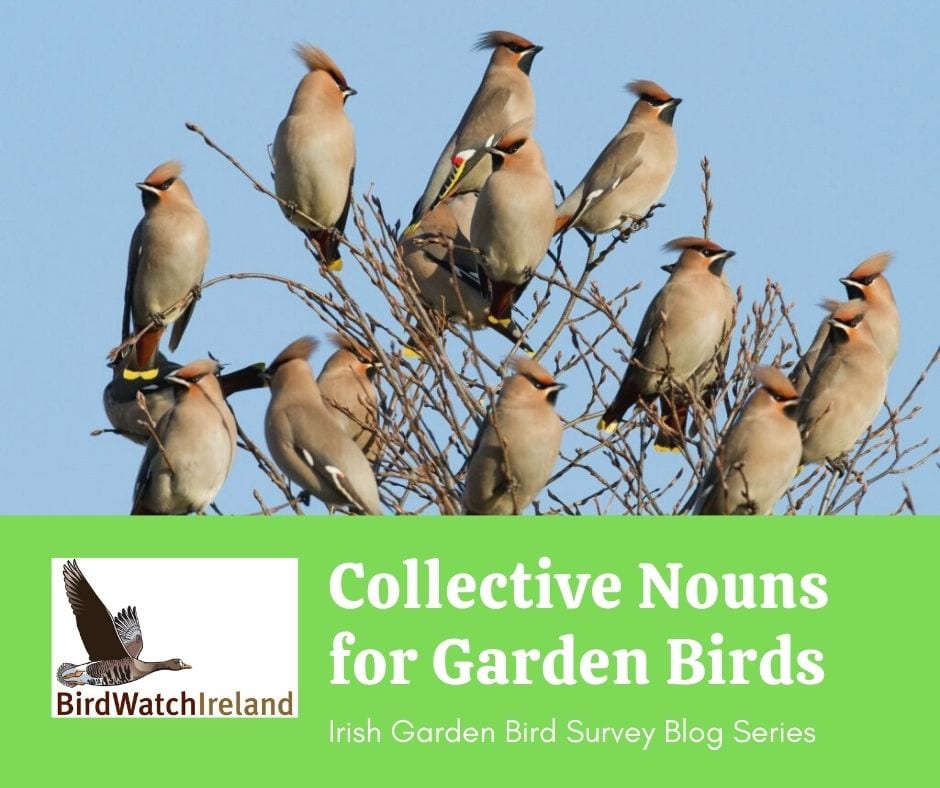 Irish Garden Birds 2020 - Collective Nouns for Wild Birds
Group nouns aren't something we tend to give much thought to. When it comes to large numbers of birds, the word 'flock' is a suitable catch-all term. A flock of crows, a flock of finches, a flock of geese – you know what it means. Lots of a similar type of bird together.
As useful a term as it might be, the word 'flock' can never capture the mesmerising detail, the almost ineffable wonder that seeing a huge number of certain bird species conjures up when you see or hear them. Whether it's a large number of Goldfinch with their wings shimmering in the low autumn sunlight as they rise from a stubble field, the deep guttural contact calls of a family of Ravens as they appear out of nowhere over a hill, or the unmistakeable outline of a drawn-out 'V' of geese overhead as they chatter upon arrive from their polar breeding grounds, none of that magic is adequately captured by the word 'flock'. Language is a powerful thing, and I'm sure we'd all agree that we need to do justice to the heart-pounding, soul-enriching sights and sounds of large numbers of some of our most unique birds. Thankfully, some rather enterprising individuals back in the 15
th
century decided to rectify that!
The Irish Garden Bird Survey is kindly sponsored by Ballymaloe. Click below to learn about taking part this winter.

Most of the collective nouns below were captured in manuscripts and books dating back to Britain in the 1400s. While these phrases likely had older and more widespread origins than those books, the fact that they were written down at this time means we can trace them back at least that far. See below for some of my favourite group nouns for garden birds we have here in Ireland. These aren't the only collective nouns out there, and some species or groups have more than one collective noun. Get in touch with us on
Facebook
and
Twitter
and let us know what your favourite one is, or if there's one you like that we've left out! I've used the book
'An Unkindness of Ravens – A book of collective nouns' by Chloe Rhodes
as my source for the below – I'd highly recommend seeking out a copy if this is something you find interesting!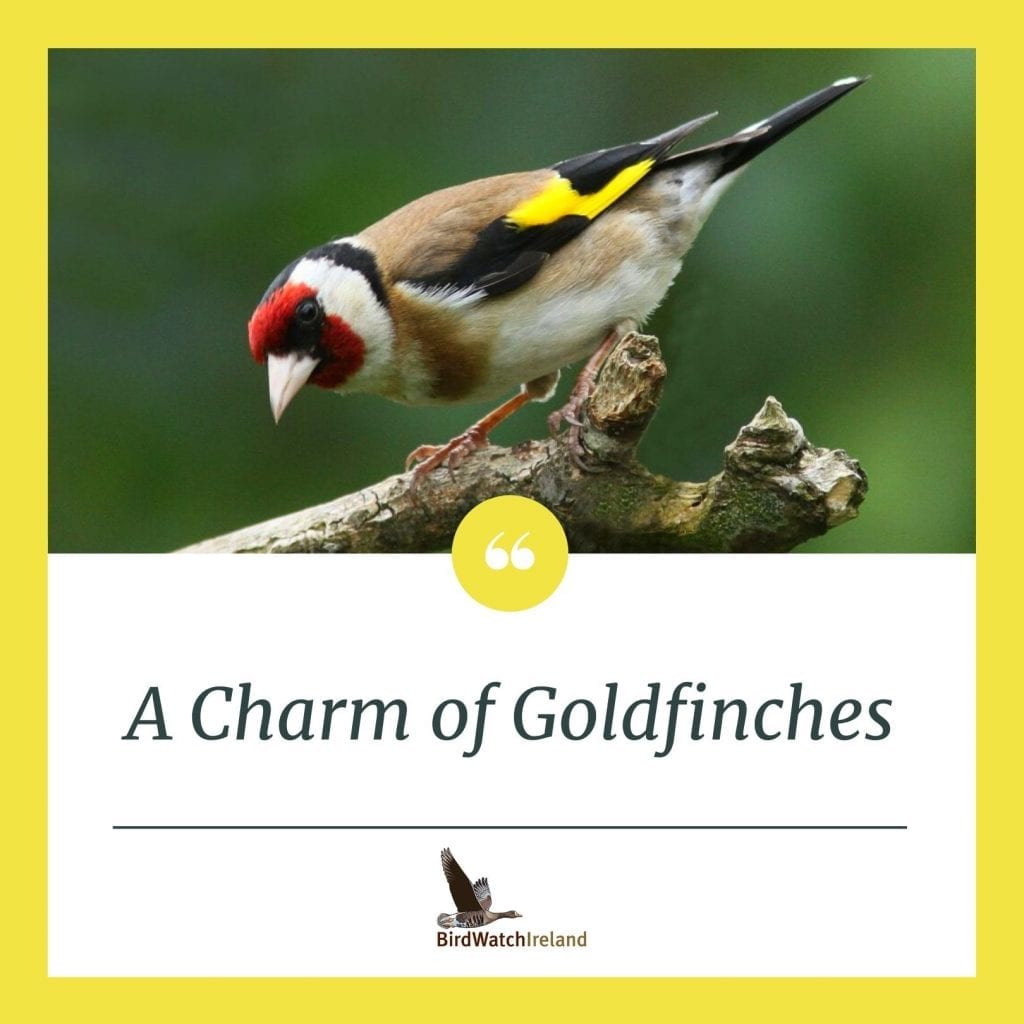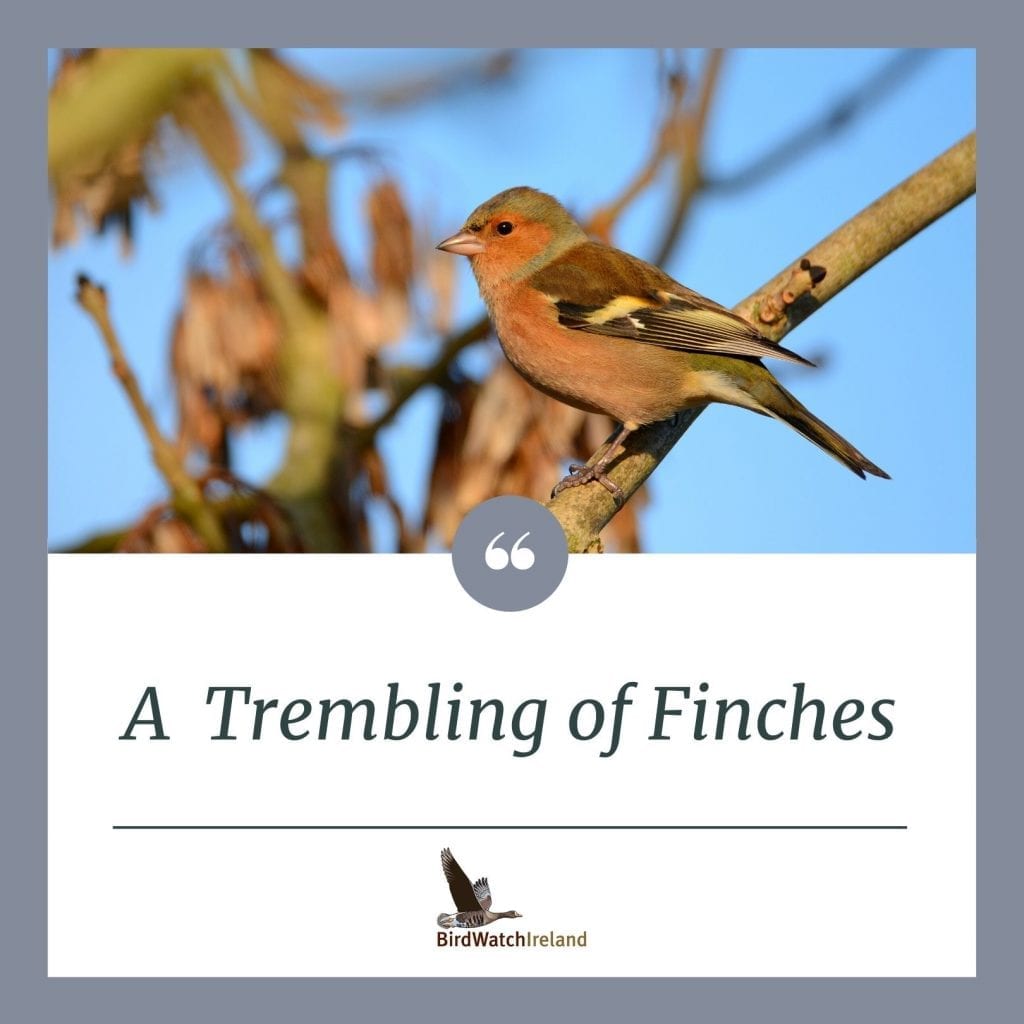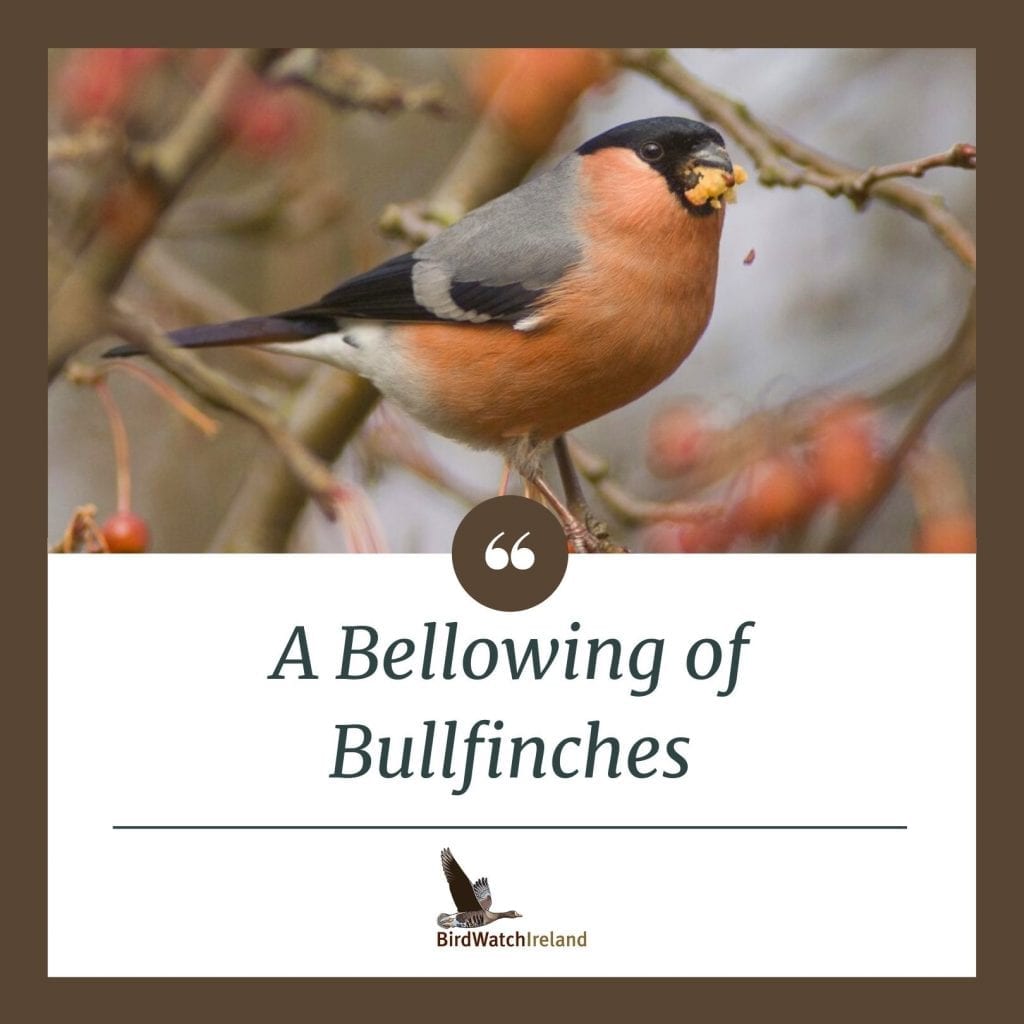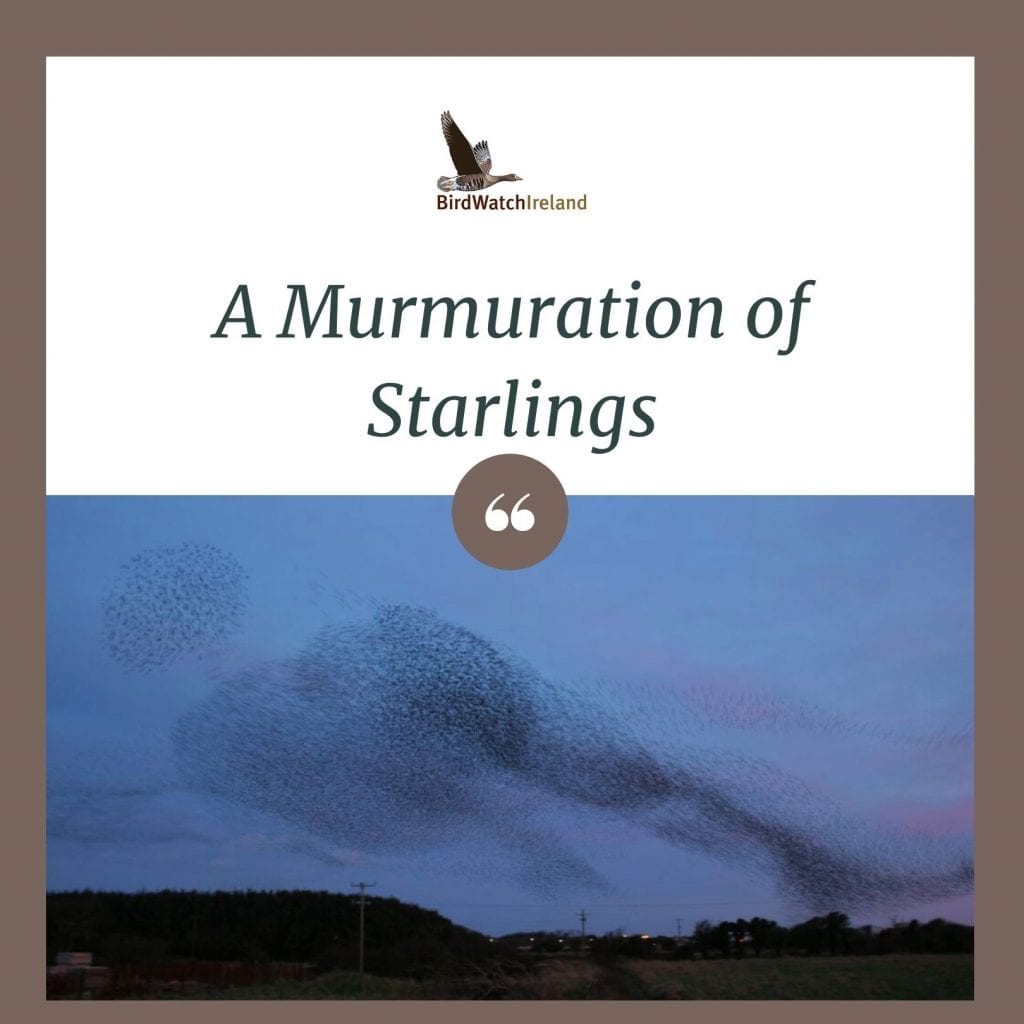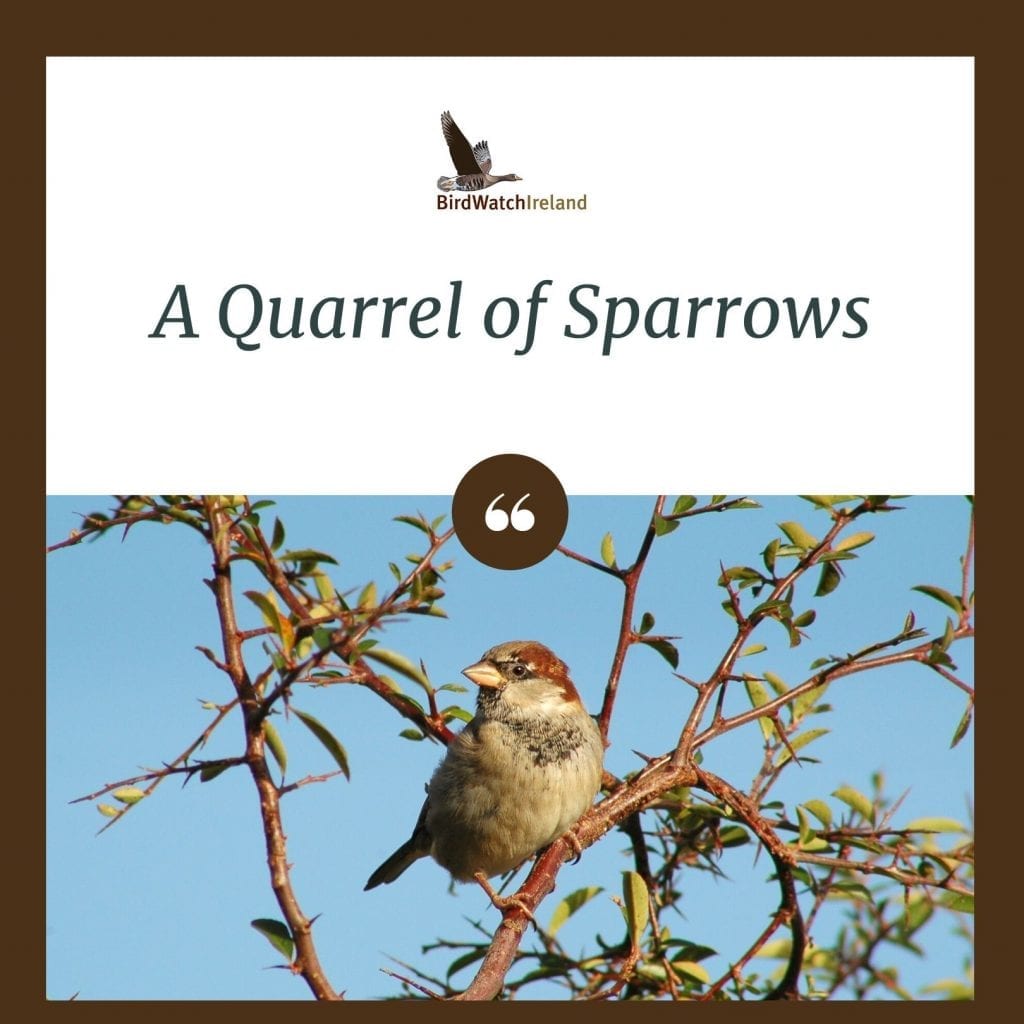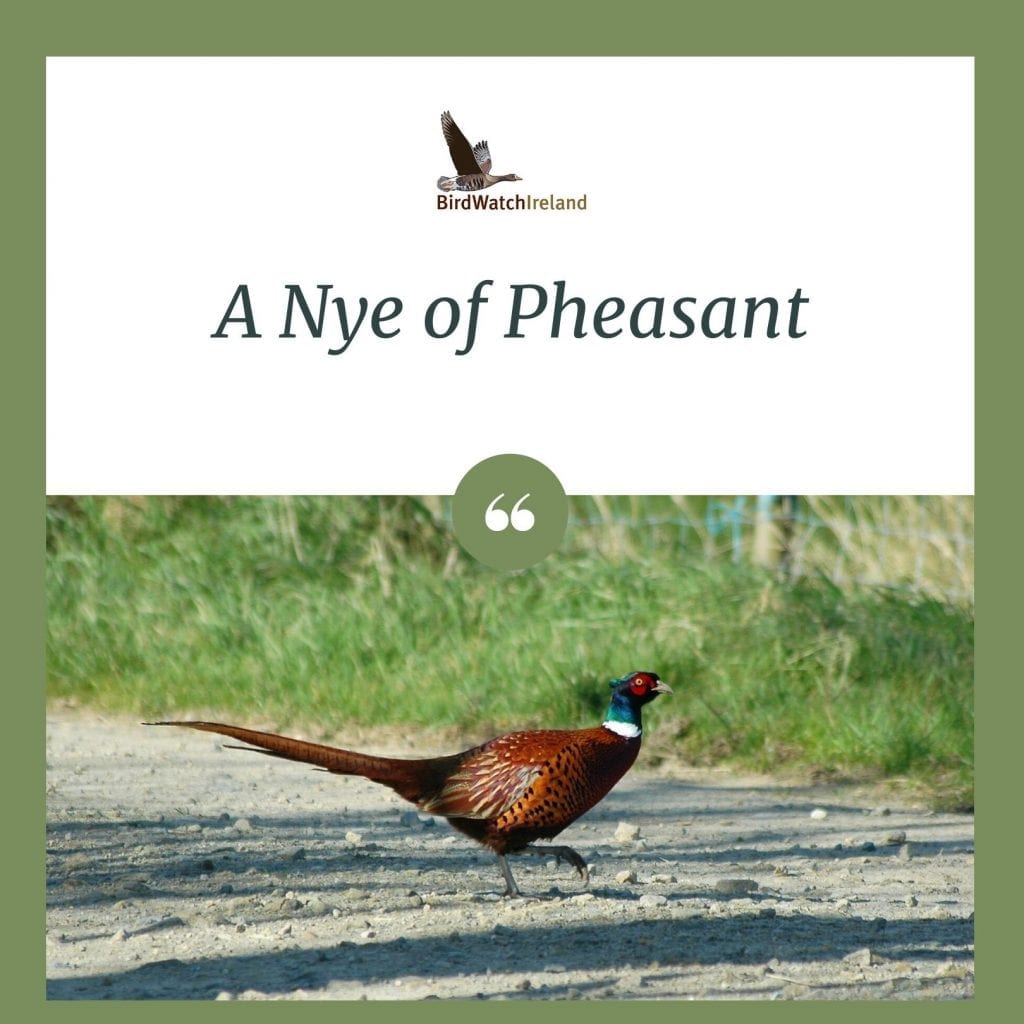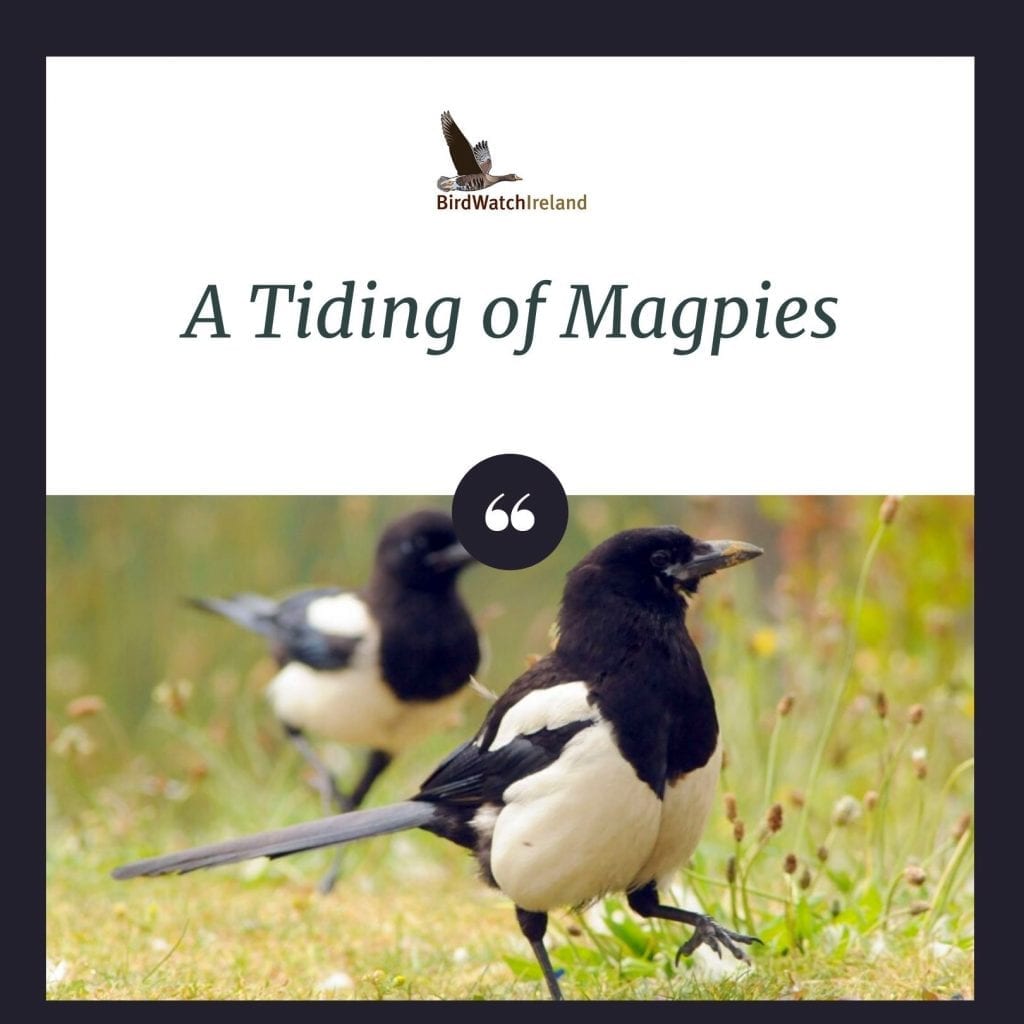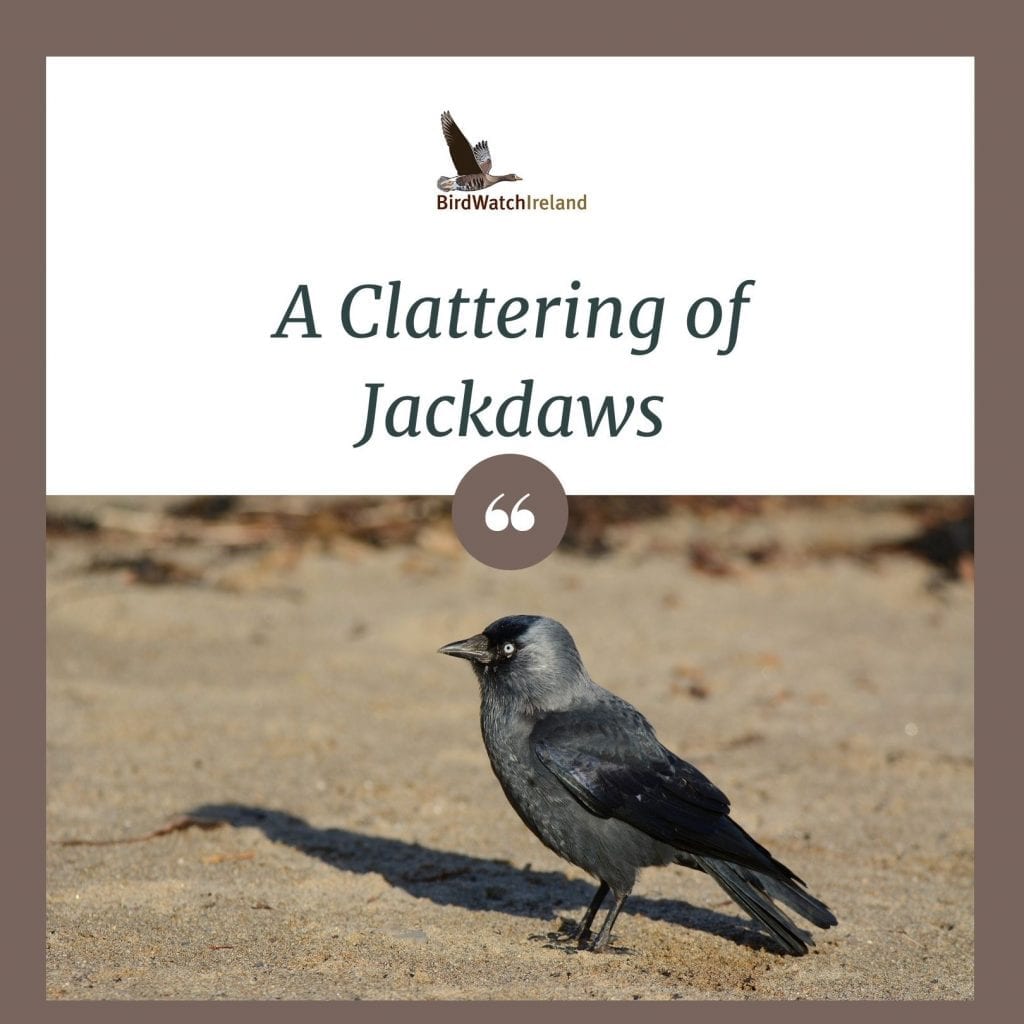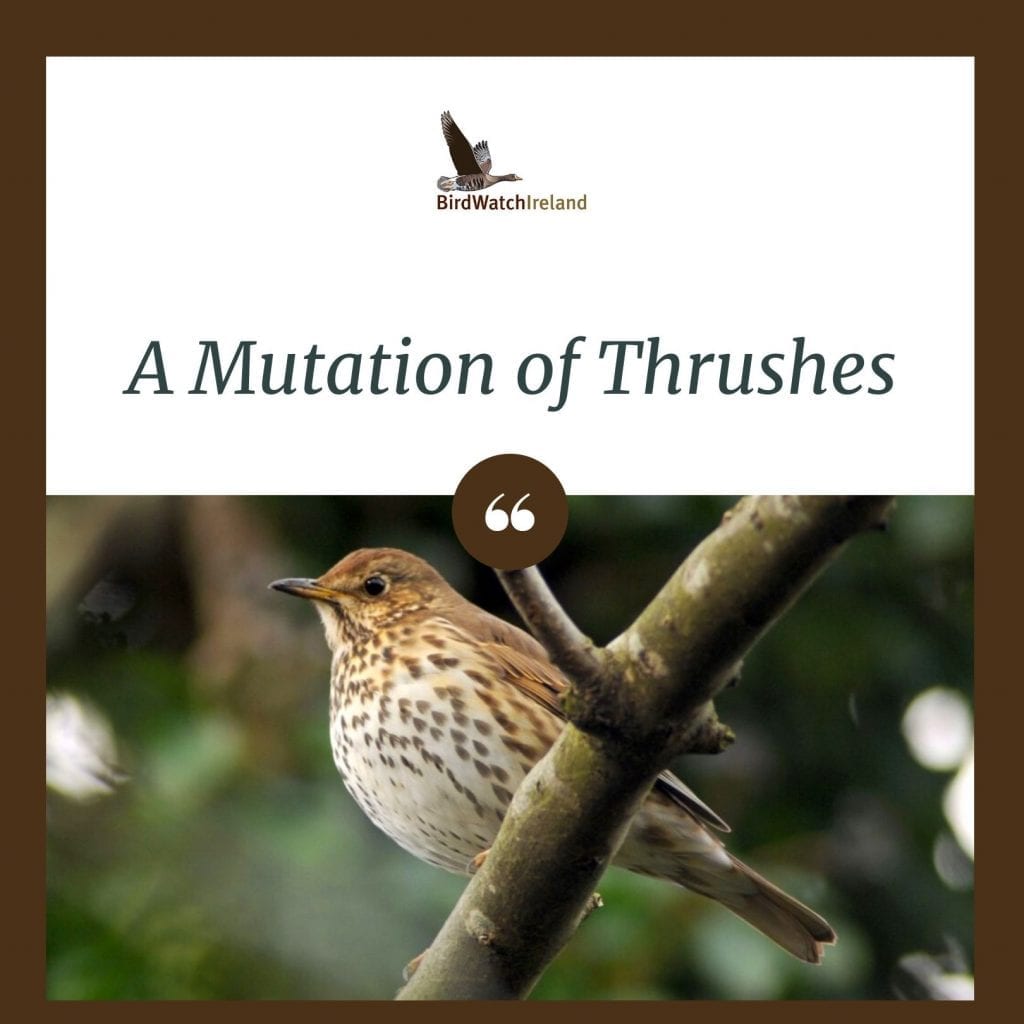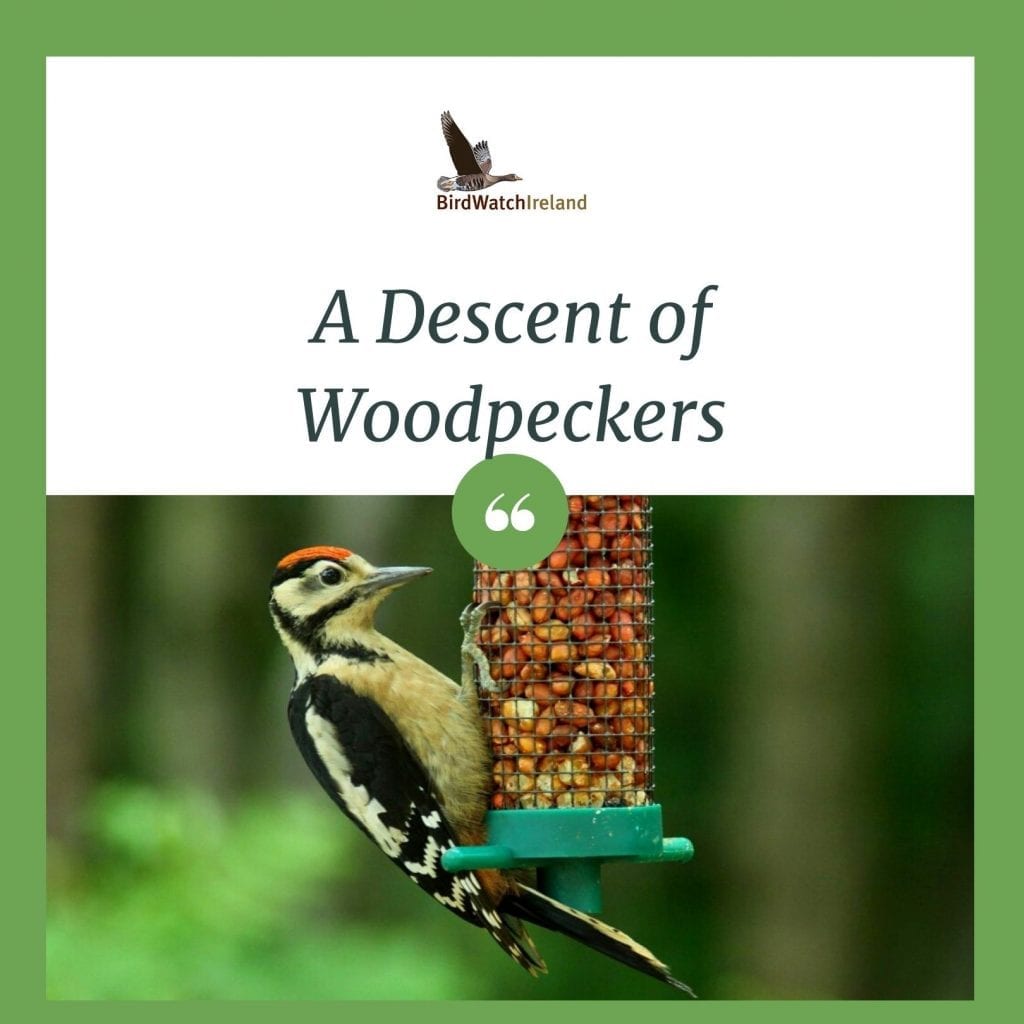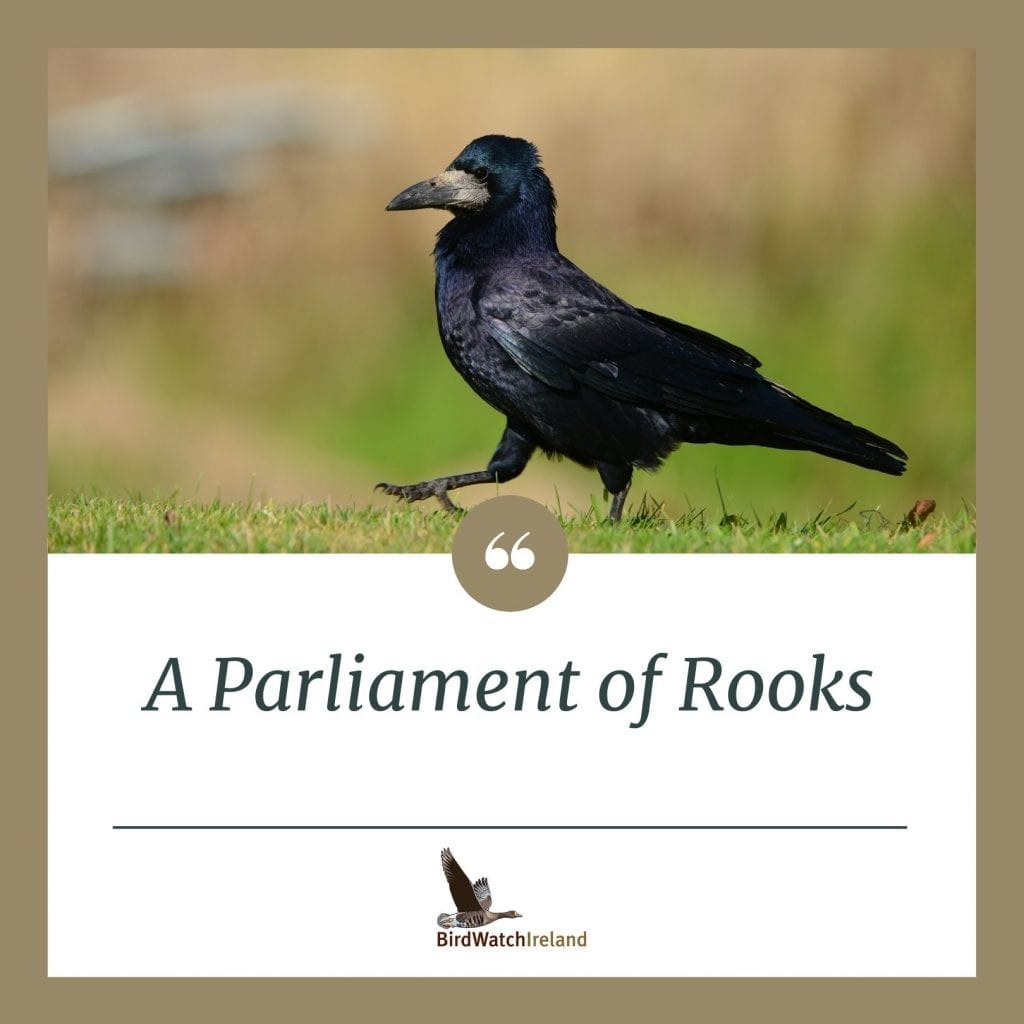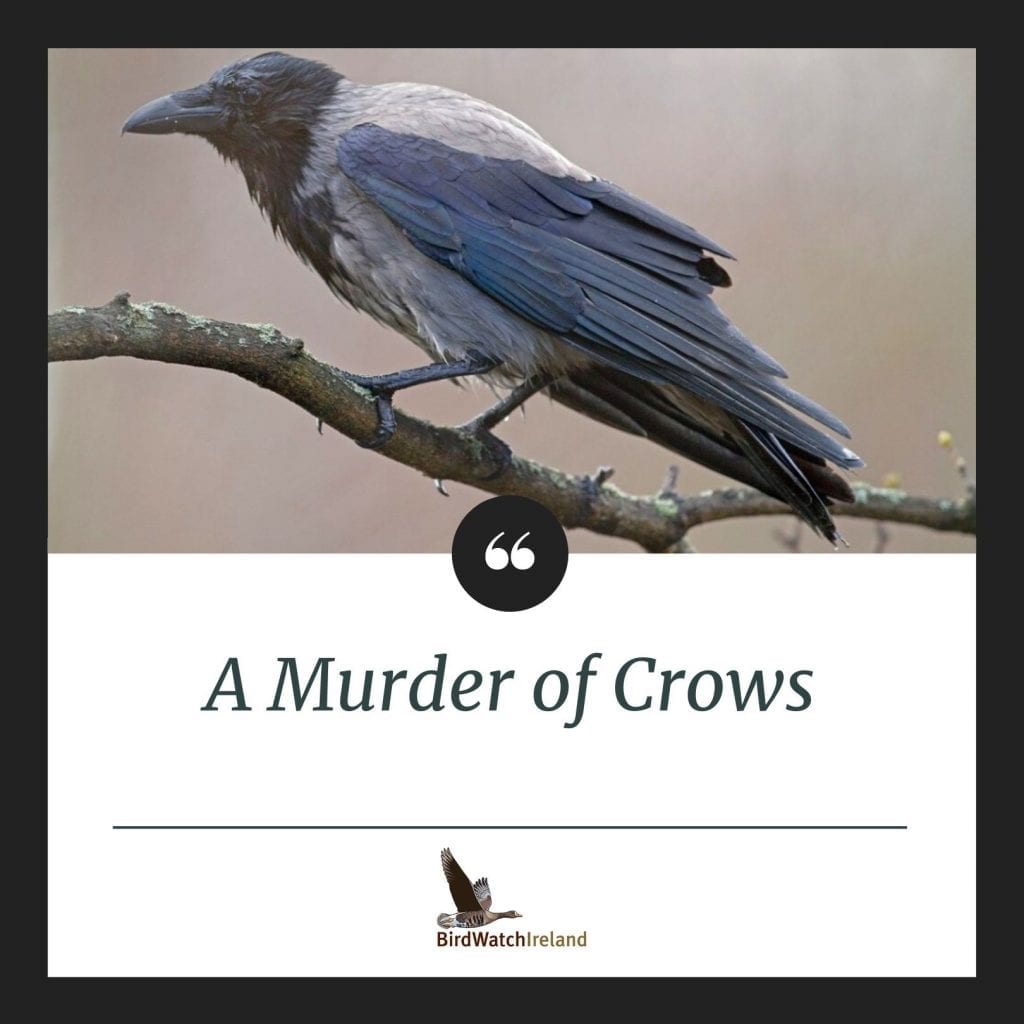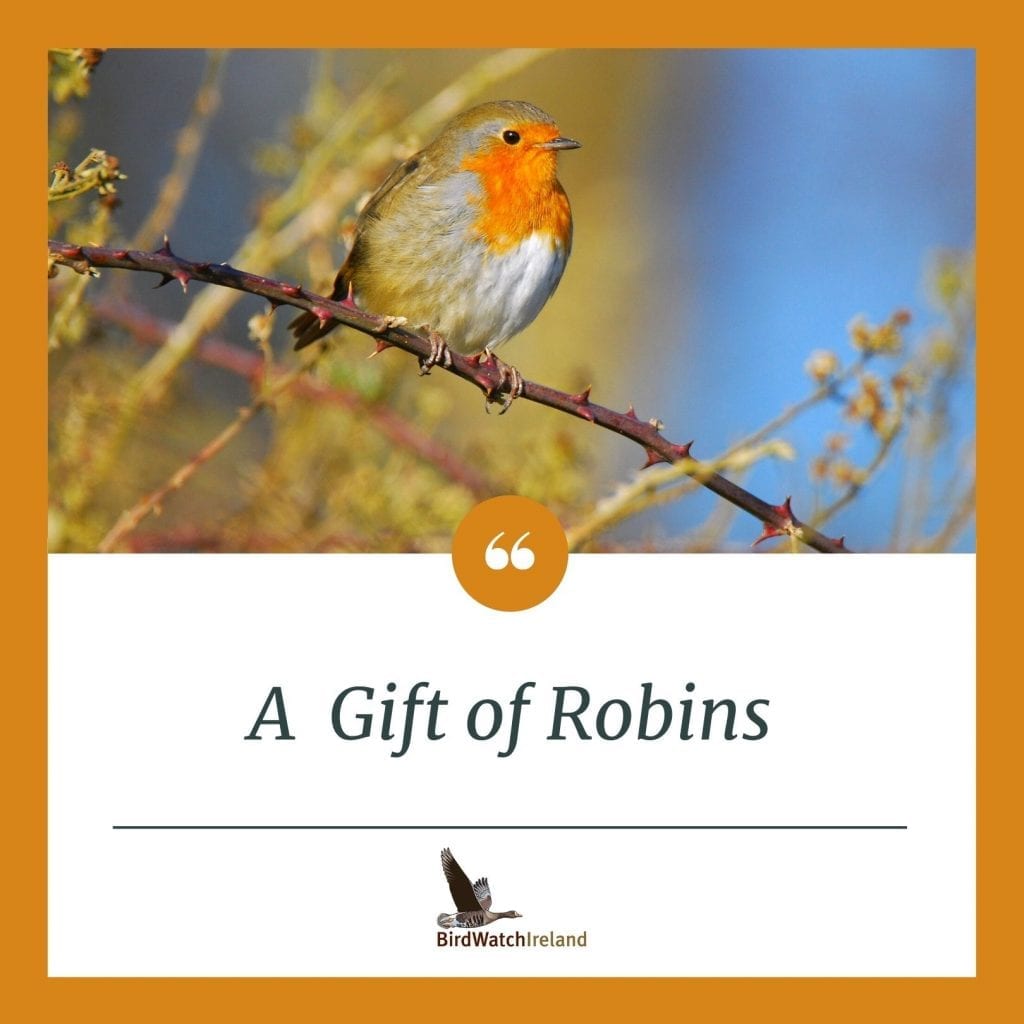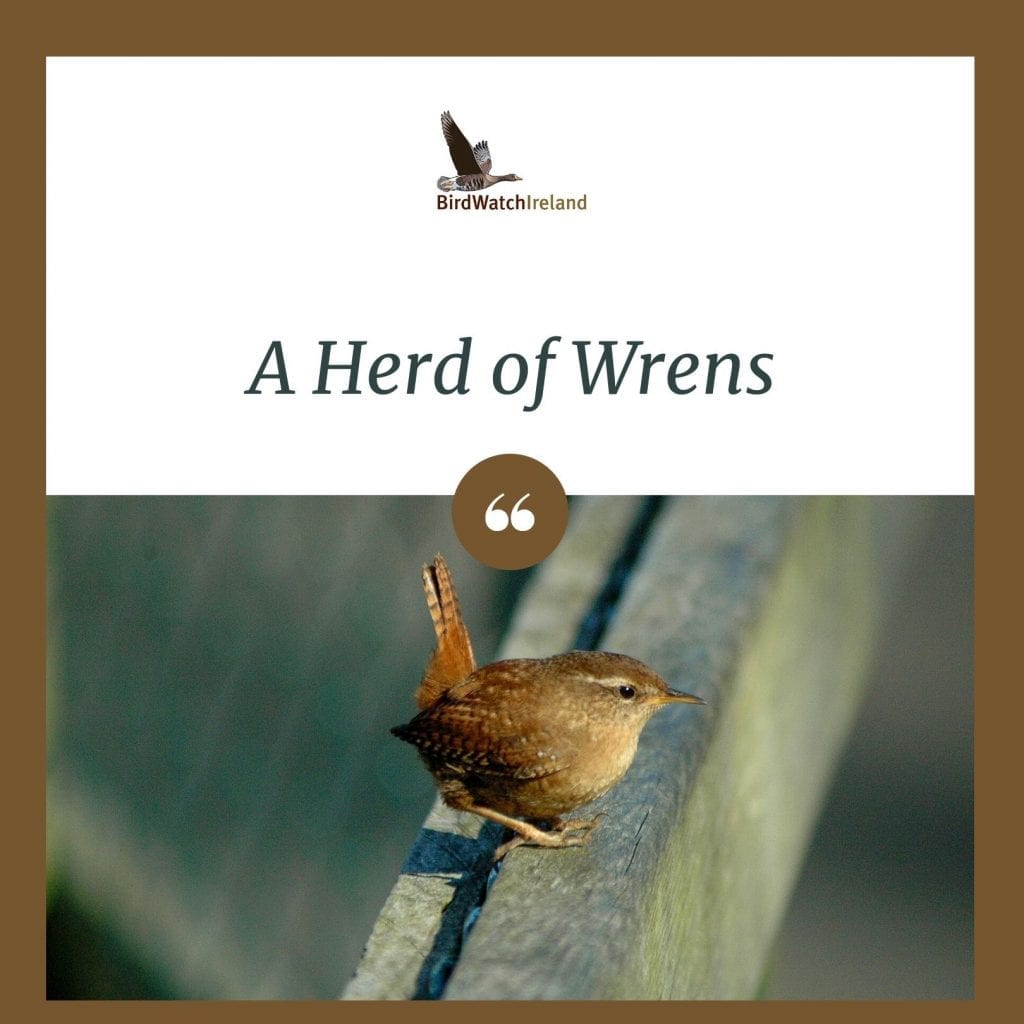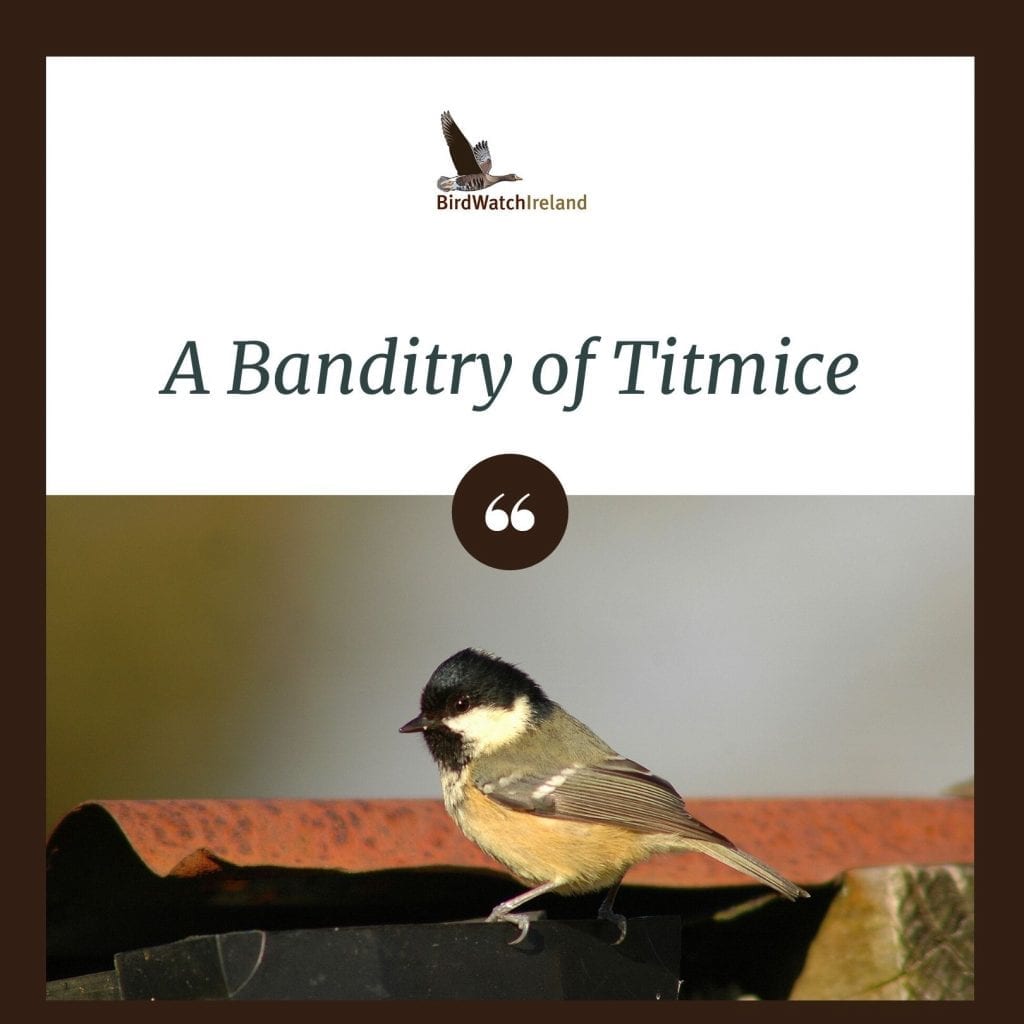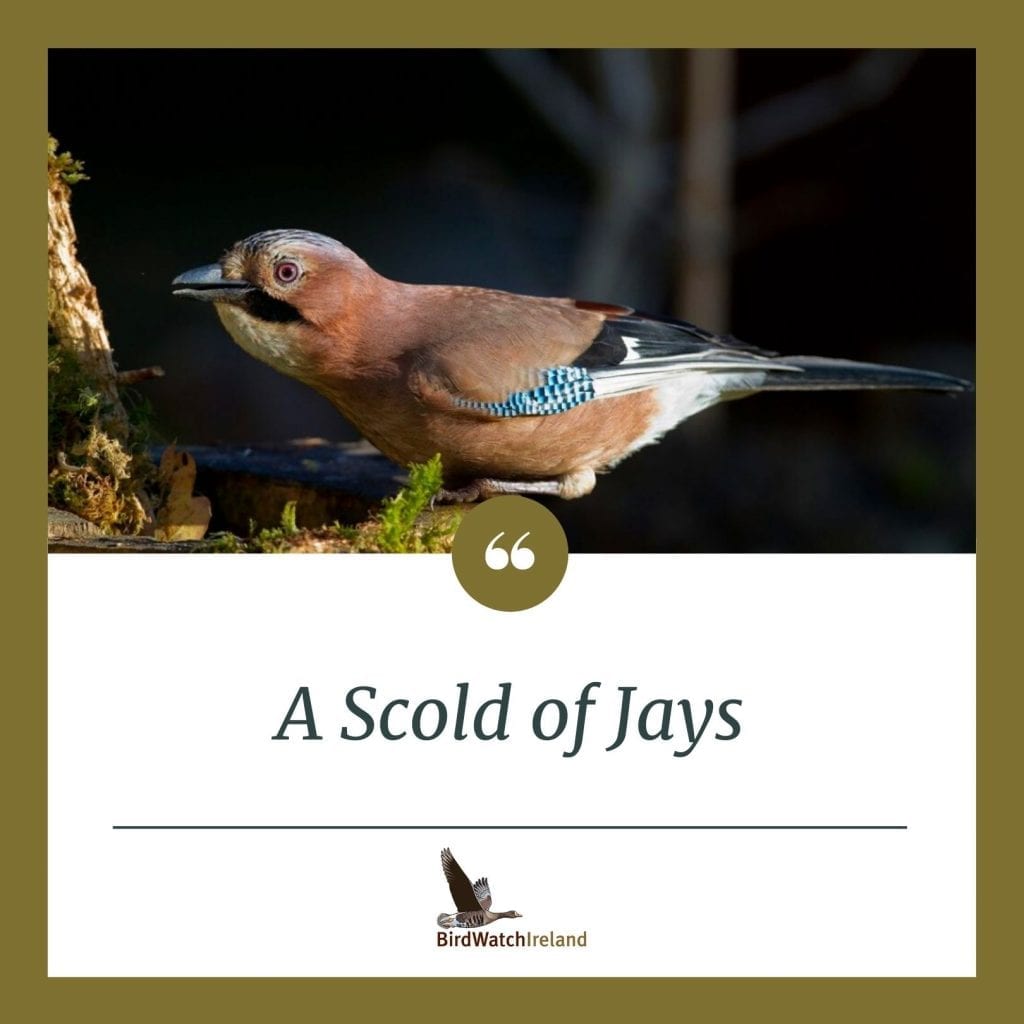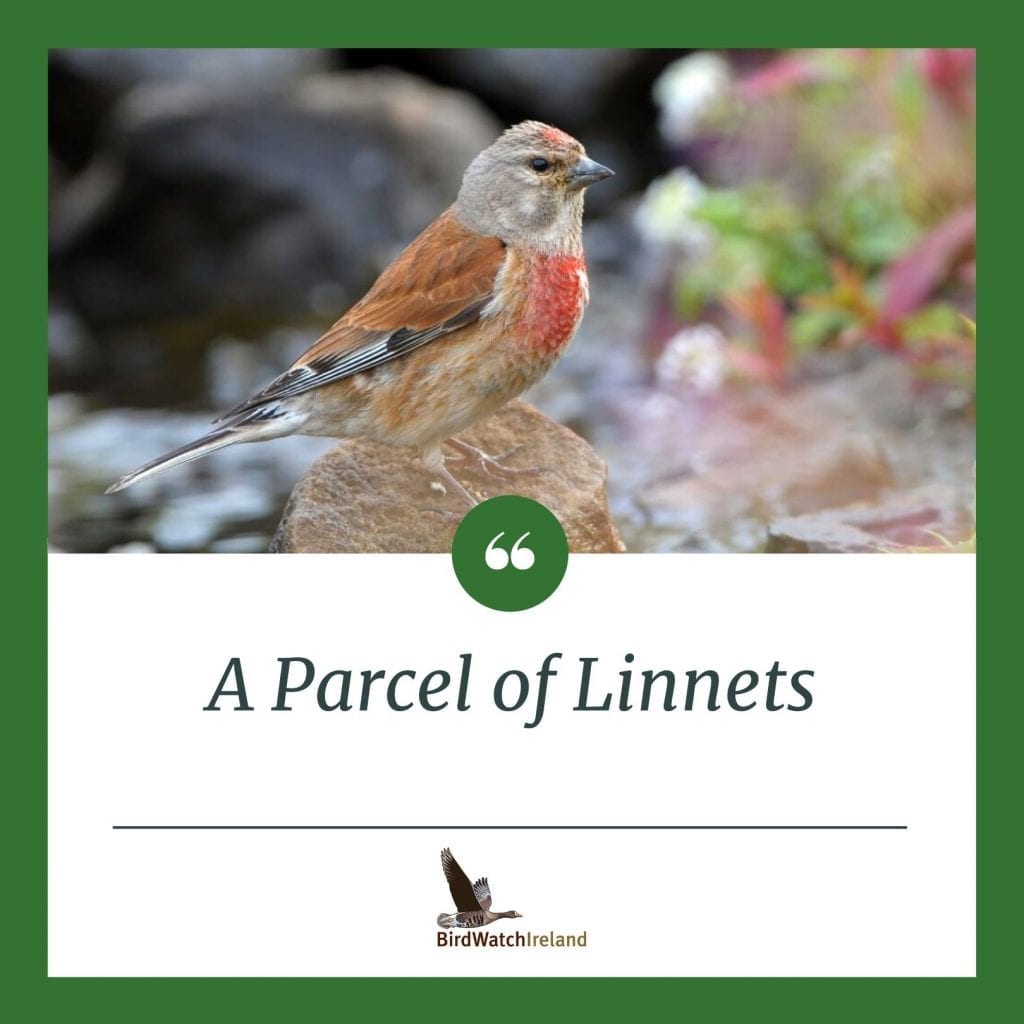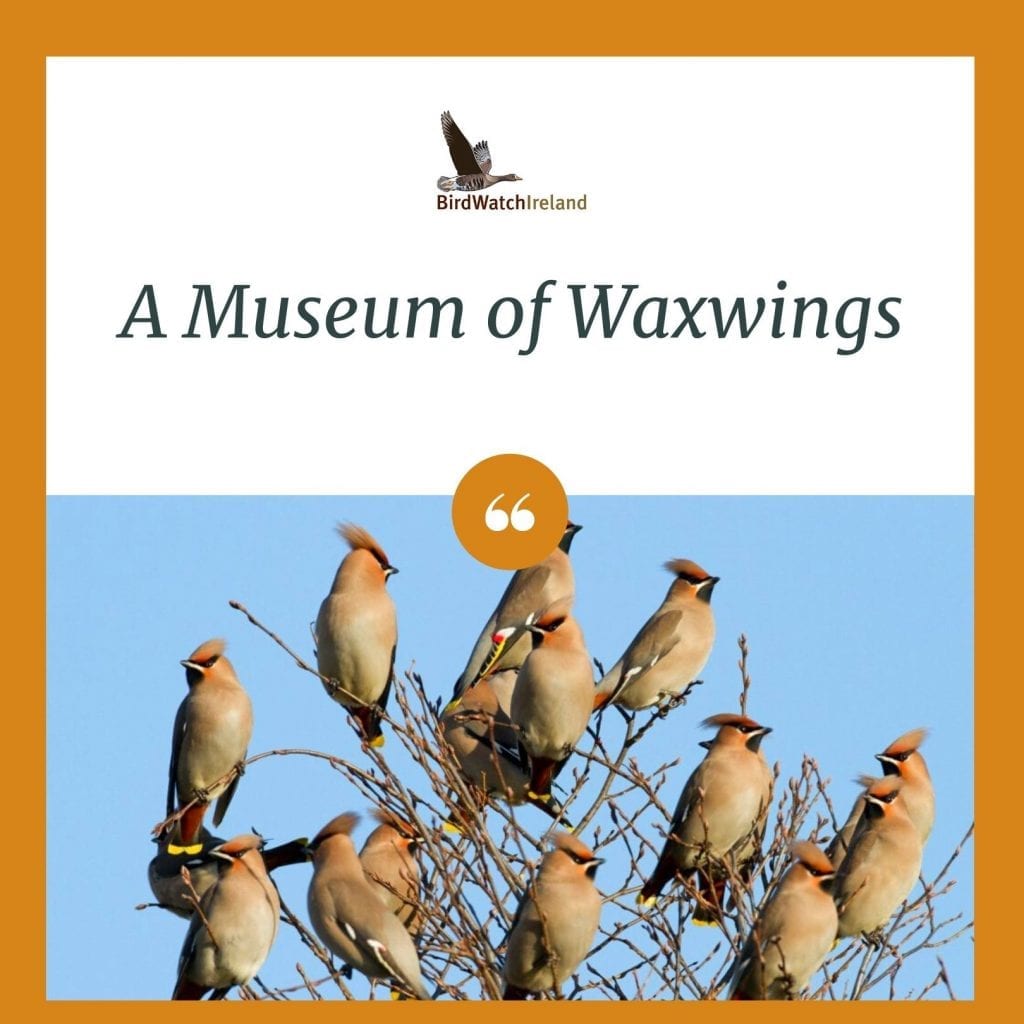 ---
The Irish Garden Bird Survey is running right now and taking part couldn't be easier! Click here for full details about the survey as well as as advice on caring for your birds through the winter.
This winter we're running a series of blogs like this one, filled with facts and figures about your favourite garden birds, click here for more.
We are hugely grateful to Ballymaloe for their sponsorship and support of the Irish Garden Bird Survey.
Click below to download your count form for this year's Irish Garden Bird Survey.