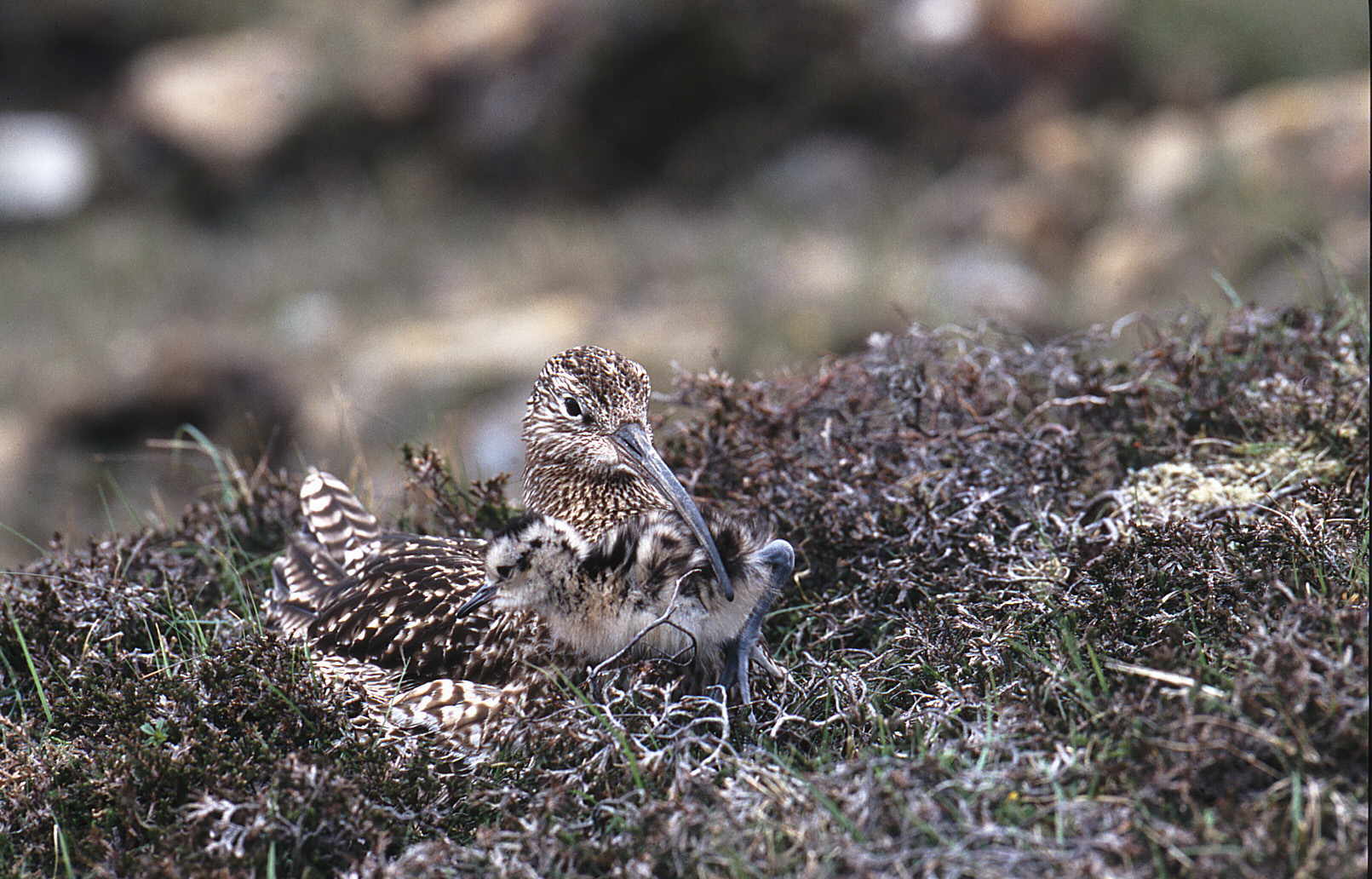 Numerous breeding birds threatened including critically endangered Curlew
BirdWatch Ireland calls on the National Parks and Wildlife Service and An Garda Siochána to investigate and to determine the source of the fire that developed on a bog at Curraghline on the south east shore of Lough Corrib on April 27th 2022. As of the afternoon of Thursday April 28th, the fire is ongoing sending plumes of smoke all over the area and with several fire units from Galway County Council attending.
Oonagh Duggan, Head of Advocacy at BirdWatch Ireland said "This area is really important for wildlife. At least three pairs of the critically endangered Curlew are attempting to breed on and close to the bog but other species that are severely threatened are also breeding in the area. These include Lapwing, Snipe, Redshank and other ground nesting birds like Skylark and Meadow Pipit. Our staff will visit the area as soon as its safe to do so to determine the scale of the damage to the habitats for these birds".
"We call on Minister of Heritage Malcolm Noonan to ensure that his department investigates this fire which has the potential to seriously impact BirdWatch Ireland and local farmers' efforts to save breeding Curlew on this part of the Corrib as part of the Deparment of Agriculture funded Curlew EIP project. A speedy response is needed to determine if this fire was set deliberately. The Minister set up the Wildlife Crime unit in 2021 and we would hope that it would be involved."
"We believe that its highly likely that breeding birds have been impacted by this fire and the smoke but it has also resulted in carbon release from the burning peat. Peatlands are so important as ecosystems supporting unique plants, birds and animals as awell as thousands of tonnes of captured carbon. Fires like these are extremely destructive. We need to understand what happened here and to ensure it doesnt happen again."