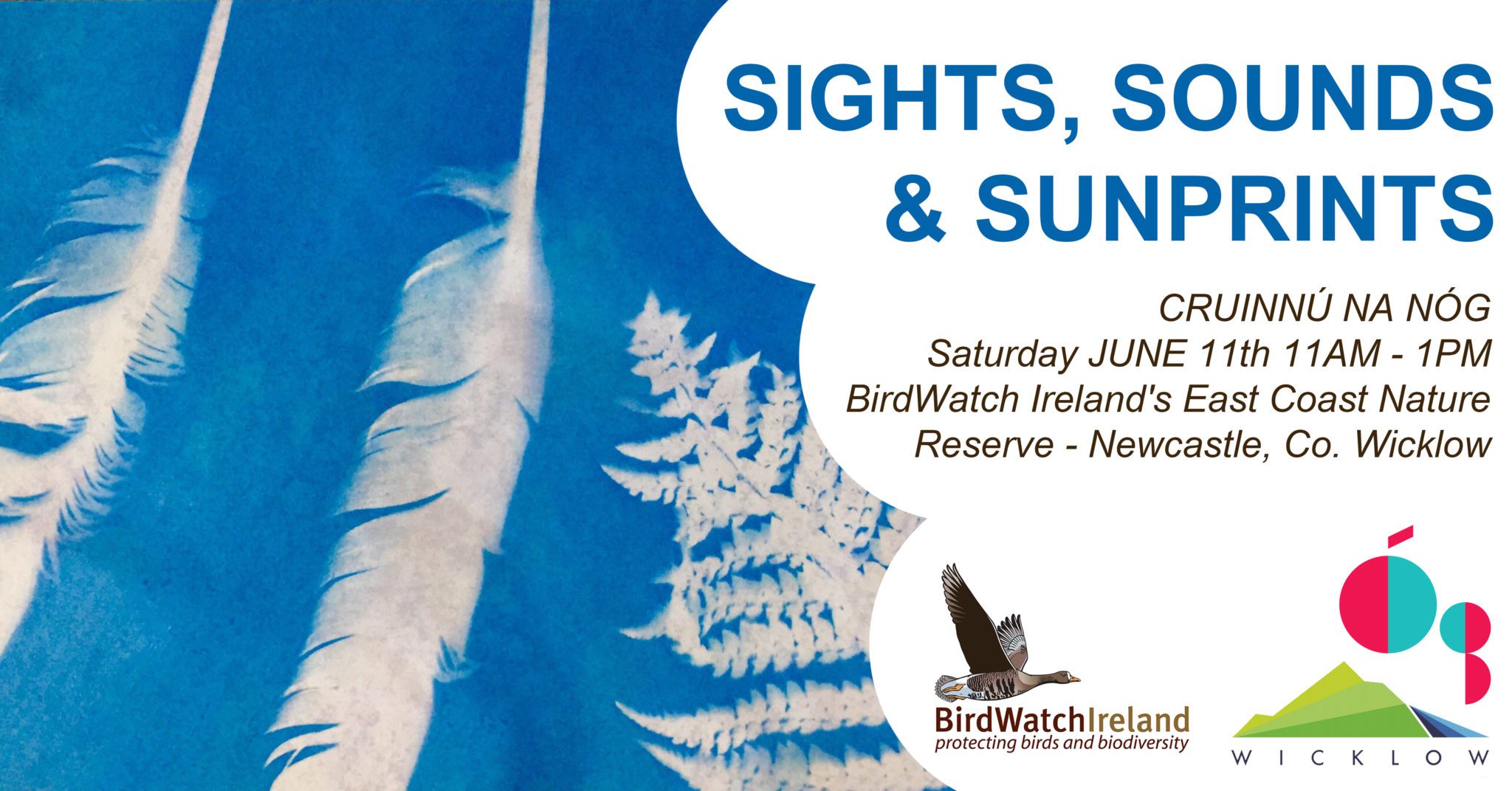 ************************************ Saturday June 11th ************************************
Special Event for Cruinniú na nÓg
Gather at the main entrance to BirdWatch Ireland's East Coast Nature Reserve, Sea Road, Newcastle, Co. Wicklow at 11 am and then delve into the wonders of nature.
Be guided along paths and over boardwalks, watching and learning about the birds and other wildlife that make their home within the various grasslands and woodlands found within the reserve.
Exploring as you go, gather natural materials from the walk and then enjoy making your own sunprint to capture your day through a 'cameraless' photograph.
Sturdy boots or wellies advised. No booking required.
Suitable for ages 5–13+ and families.
Presented by Wicklow County Council's Heritage Office and BirdWatch Ireland.