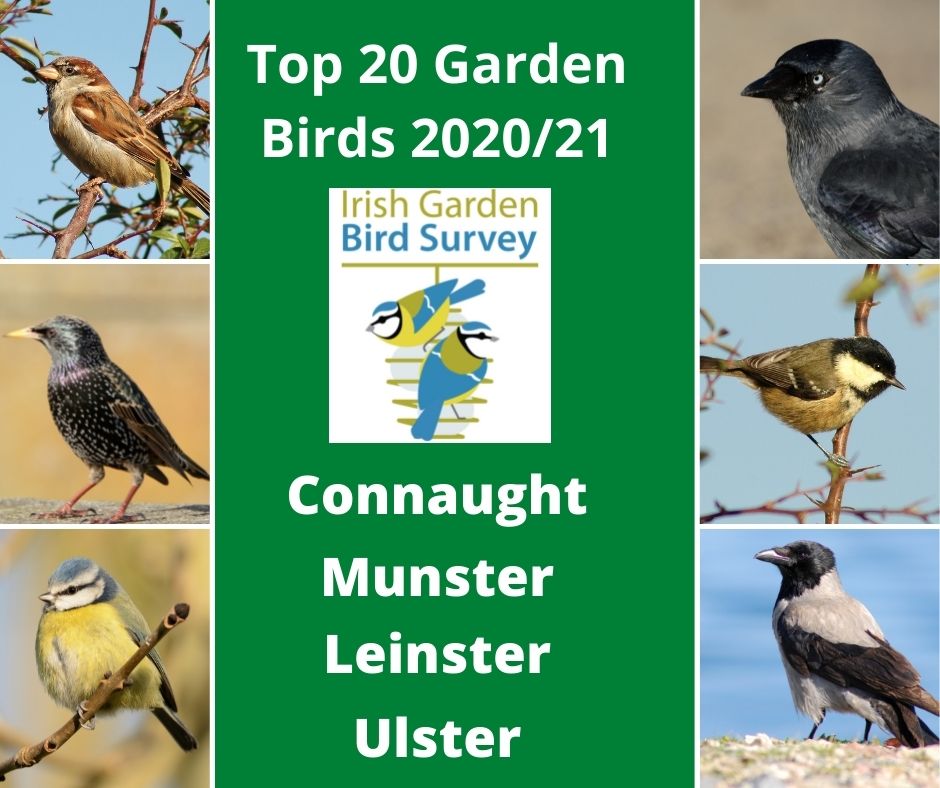 We have a lot of control of how suitable our gardens are for various species, and we can influence that by putting out food for the birds or filling our gardens with suitable trees and shrubs. But, what most of us can't control is what's happening outside our garden walls, and that has a big influence on your garden bird list too. The habitat surrounding you in your townland, county and province all dictate how likely you are to see a particular species, and in what numbers, and how far north or south, east or west will similarly have a part to play. Every year we publish the top ranking birds seen in gardens all over Ireland each year, but see below for the Top 20 birds in each province last winter. It's important that we receive bird counts from gardens all across the country each year to ensure our data on Irish birds is fully representative of the whole country, so thanks to those who have taken part, and please encourage your friends, family and colleagues across the country to get involved with the Irish Garden Bird Survey this year!

Ulster
The Top 3 in Ulster are very different to national trend, with Blackbird on top, Great Tit making a leap into 2nd, and Robin having to settle for 3rd – lower than any other province. Other notable results are Coal tit coming in ahead of Blue Tit, the highest ranking for Dunnock out of all of the provinces, and Greenfinch in 19th is 1-2 places higher than anywhere else too.  The low ranking for House Sparrow compared to Munster and Leinster is interesting!

Munster
The top 3 here are the same  as Leinster and Connaught, and the overall national results. Rook ranked very highly in Munster – they're 16th or lower everywhere else.  At 9th place, Coal Tit ranked lower in Munster than anywhere else too.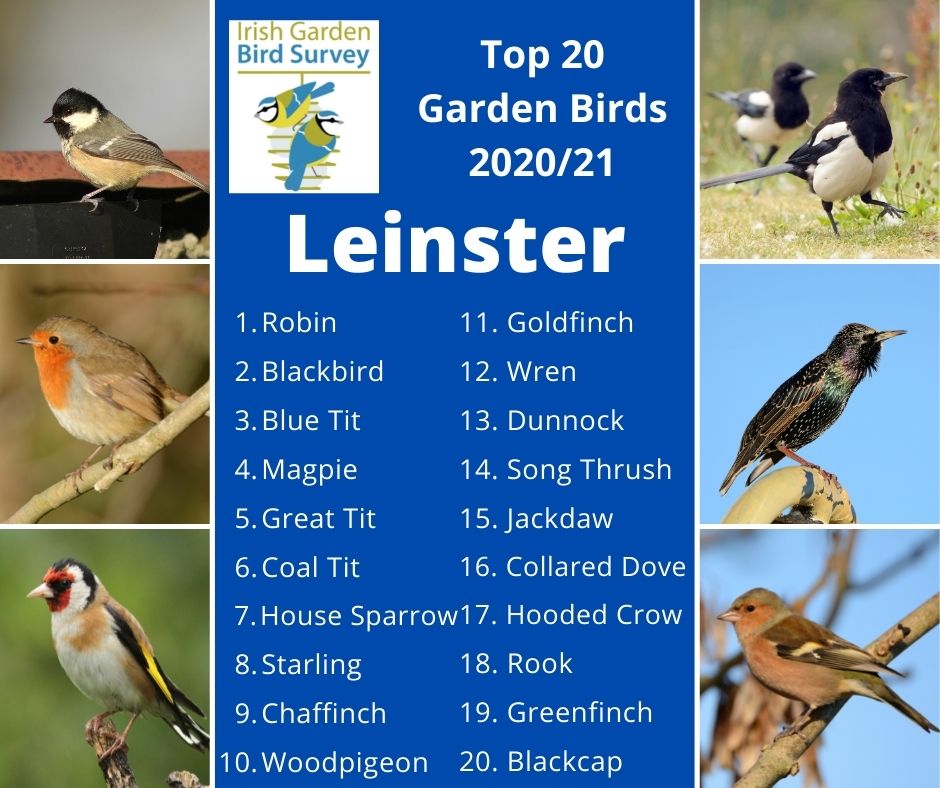 Leinster
Leinster had the highest ranking for Magpie, at 4th place (6th and 7th elsewhere).  Both Leinster and Munster had House sparrow in 7th place, significantly higher than Ulster (10th) or Connaught (11th). Starlings too reached their highest position in Leinster, despite being common right across the country and substantial murmurations in the midlands and west. Chaffinch, despite being the 'standard' finch that we're all familiar with, is at its lowest ranking in Leinster. This is also the only region where Goldfinch ranked outside the top 10. Other notable rankings include Woodpigeon in 10th place (very high), Pied Wagtail were outside the top 20 (very low) and it's the only place with Blackcap in the Top 20.

Connaught
Connaught had the highest ranking for Goldfinch and was the only province with Pied Wagtail in the top 10. At 11th place, there were still plenty of House Sparrows, but this was their lowest ranking nationally.
So every province is different, and if we drill down into the results at county-level the changes are even more stark. All of this emphasises the importance of having gardens from all over Ireland participating in the Irish Garden Bird Survey each year, to ensure the results are balanced and truly representative of what's happening in Irish gardens right across the country. If you're not taking part already, there's still time, and if you are taking part, try and get a friend or family member involved this winter. The survey is really enjoyable to do, so they'll thank you for it in the long run!
---
We are hugely grateful to Ballymaloe  for their sponsorship and support of the Irish Garden Bird Survey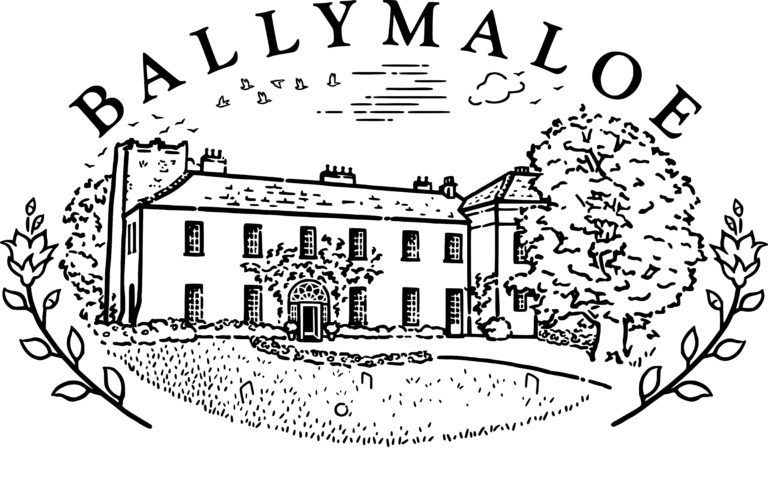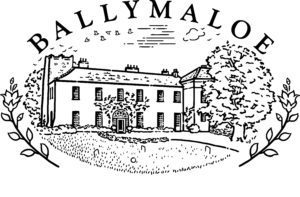 .
For more details about the Irish Garden Bird Survey click here, or download the survey form below.