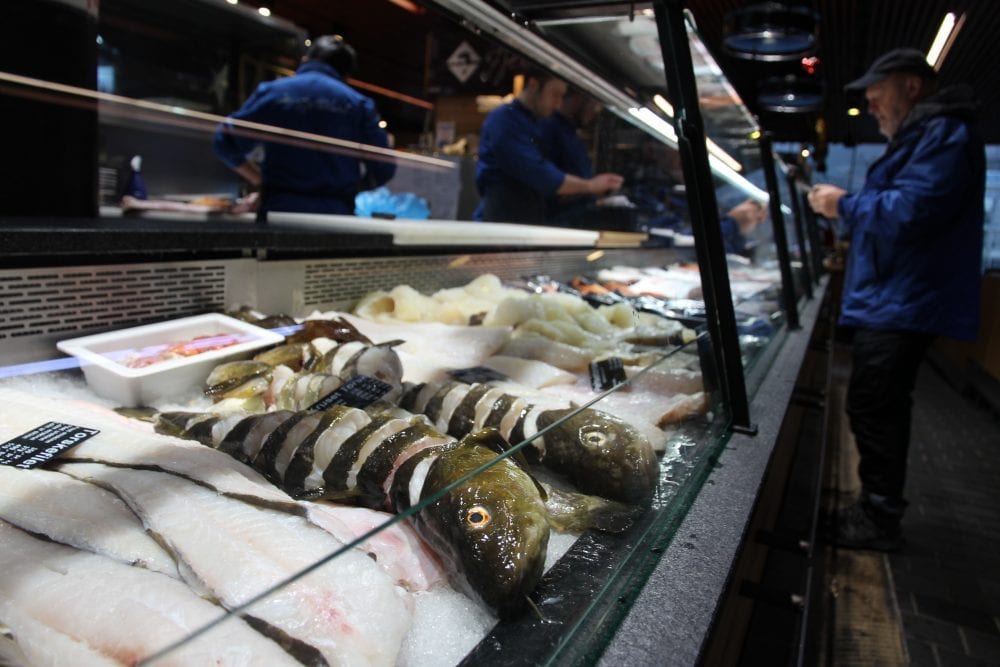 The European Union is just as good coming up with ambitious new environmental strategies, as it is, in failing to implement them. On 11 December, Ursula Von der Leyen, the incoming EU Commission President will adopt her ambitious new Green New Deal – 10 days after being elected into office on 1 December. Whilst we await developments on that front, now is a good time to 'pick the bones' on the failings of the EU's current plethora of green deals, such as the EU Water Framework Directive, the EU Marine Strategy Framework Directive, the EUs Biodiversity Strategy, and the EU's Common Fisheries Policy (CFP). To name but a few. For most of these policies, their finishing lines are fast approaching, as 2020 looms nearer, and nearer. At this point, no celebratory parties, just yet, this New Year. In each case, a lack of political will has ensured that the short-term interests of big lobbies have pulled the brakes on the progress of implementation. Why is this so, and what role does transparency play in EU policy decision-making?
The Common Fisheries Policy (CFP) is a good case study of the challenges faced in breaking that status quo. Back in 2009, the European Commission began the journey to reform Europe's key fishery policy; summarising the challenges as, the "current reality of overfishing, fleet overcapacity, heavy subsidises, low economic resilience and decline in the volume of fish caught by European fishermen." Driven by the industrialisation of commercial fisheries, coupled with greed, has left many fish stocks at the point of collapse. This in turn, was driving fishers out of business, particularly smaller fishers, who had least contributed to the problems of overfishing. In 2014, the CFP reforms promised to tackle overfishing, by making it the law, that EU Fisheries Ministers, and the EU Commission, would have to listen to scientists, and limit fishing to sustainable levels each year. This was expected to restore all harvested stocks to healthy levels, and to resuscitate our ailing marine ecosystems, whilst creating new jobs within our fishing communities. With no time to lose, deadlines were set for 2015, and 2020. Now, almost 6 years on, we are currently heading into the final EU negotiations, before the crucial 2020 deadline. Deeply troubling, however, is the fact, that over 40% of current fish stocks are overfished, and around 35% of stocks are at a critically low level.  These are some eyewatering numbers that seriously need civil society's attention.
What is so concerning, is that this so-called 'implementation gap' signals the inability of our political leaders to implement the law, even when it is clear, it would deliver economic growth. The question is, how can we trust our political leaders to make the unpopular decisions needed to tackle the environment and climate crisis, required for a Green New Deal, if they can't end overfishing? The failure to implement the CFP highlights two fundamental issues with regards to the nature of democratic decision making:
First, without transparency, we won't have accountability; and
Second, public participation is essential to good governance.
As the saying goes, 'he who shouts loudest and longest gets heard'. This certainly seems to be the case with EU fisheries and farming policy, which comes as a result of decades of poor EU decision making. Against this background, the wealthiest, who can afford to hound politicians persistently, usually get their way. In the case of EU fisheries, the connection between industry and politicians is clear. Last week, for example, the annual fisheries negotiations between the EU and Norway commenced in London. Whilst Non-Governmental Organisations (NGO) and civil society were banned from observing the deliberations, while the fishing industry were allowed to travel as part of the actual national delegations. As far as the public are concerned, European fisheries negotiations happen behind closed doors. The pure lack of transparency, and as a result, the lack of accountability, within these EU negotiations has contributed to fishing limits persistently being set above scientific advice. In 2019, the EU and Norway agreed fishing limits on average 22% above scientific advice. For the last 2 years, BirdWatch Ireland, and other NGO's in the UK, Germany, and the Netherlands have highlighted the biased approach to public engagement, as a major impediment to good governance. For 2 years now, we have been refused equal access to these crucial EU negotiations, to which the fishing industry, have been allowed access.
This troubling lack of transparency isn't unique, unfortunately. In fact, the EU's own internal negotiations, at the December Fisheries Council, in Brussels, are also held behind closed doors. Further, whilst the fishing industry are not officially allowed into the room, this does not always stop them. In 2017, for example, some fishing industry lobbyists, posing as journalists, have used press passes to access the EU Council building during EU negotiations.
A key takeaway is that fisheries are a commons resource; they belong to no one but belong to us all. The failure, of EU decision makers, to listen to civil society, and to be transparent, and accountable, when they decide on the management of our shared resources, isn't just about fish. It's about the fundamental nature of our democracy. Lessons can be learnt from the CFP: As a first step, we have to start asking some difficult questions around the policy implementation gap. For example, why does the fishing industry currently take part in EU fisheries negotiations, whilst civil society, is excluded, including their rich evidence-based knowledge and insights that can brought to the table to improve the effectiveness of policy implementation? Unless we take urgent action to tackle the unjust influences that vested interests have over EU decision making, then we will not change the patterns of governance that are central to the social and environmental crisis that Von der Leyen's new Green New Deal is supposed to address.
Written by Fintan Kelly, Policy Officer, BirdWatch Ireland