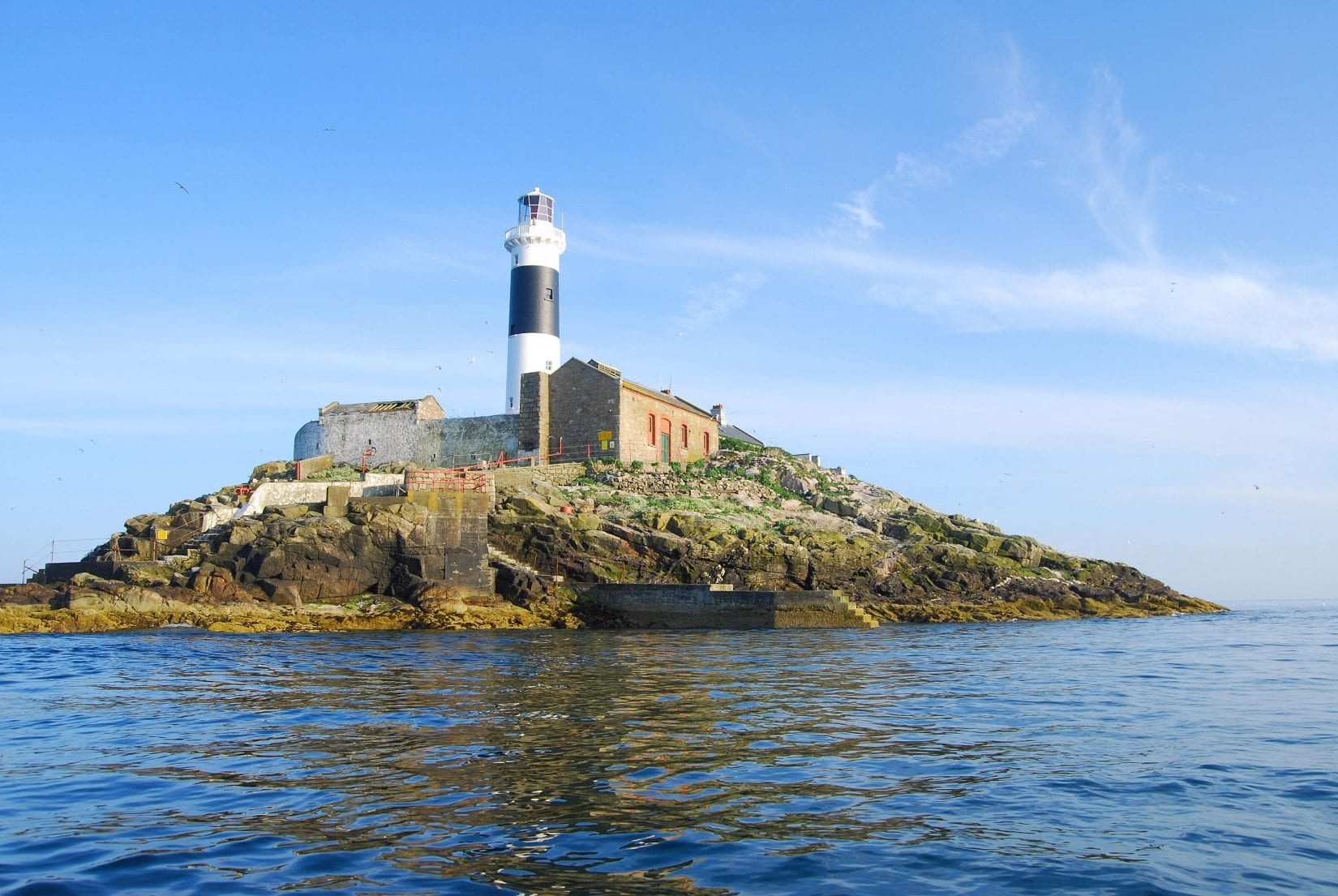 For the 32nd consecutive summer, BirdWatch Ireland have wardens working on Rockabill Island to protect and monitor one of the most important seabird colonies in Europe. This year's wardening team of Emma Tiernan, Kristy Owens and George Nicholas set sail from Malahide Marina in a boat filled high with three months worth of food, clothes, equipment and other supplies.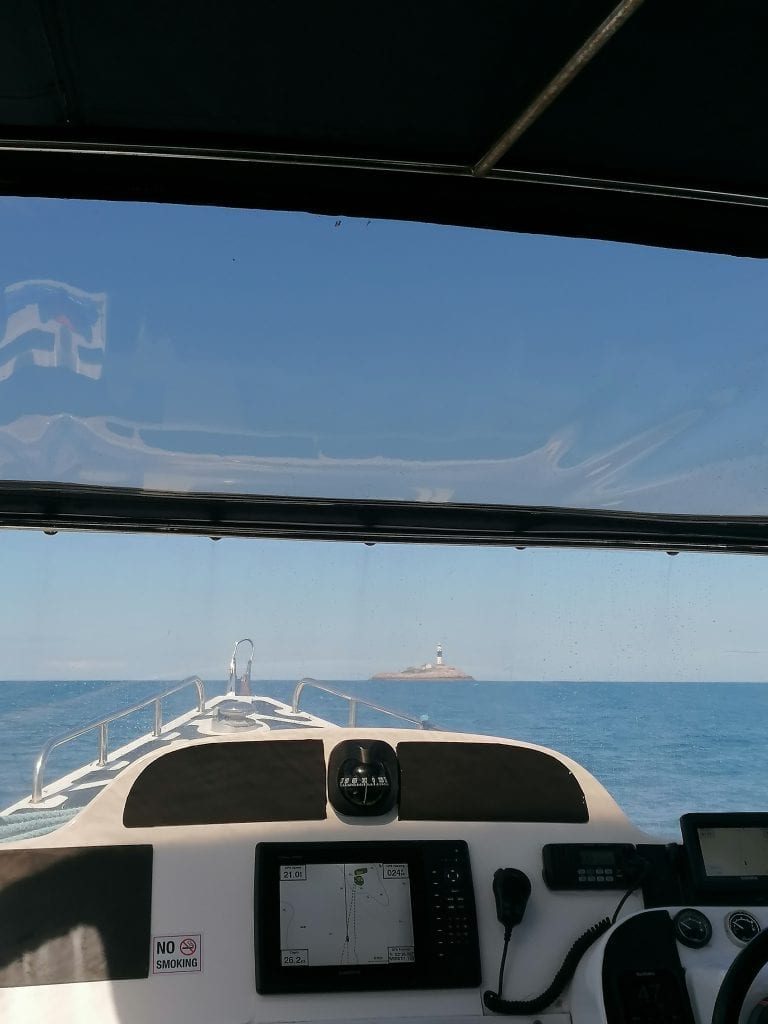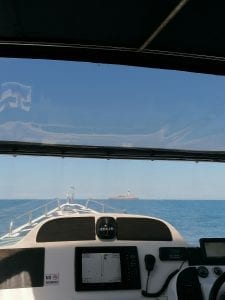 In recent weeks they were eagerly awaiting any news about this summer's conservation work on Rockabill Island. Like most of the rest of the world, their lives were put on hold as Covid-19 spread. After Ireland went into lockdown many conservation projects were postponed and BirdWatch Ireland staff started working from home. Thankfully, BirdWatch Ireland was granted permission to go ahead with protecting this vitally important European stronghold for Roseate Terns in the Rockabill Special Protection Area. It's isolation from the mainland is one of the big reasons that Rockabill Island and its colonies of Roseate Terns, Common Terns, Arctic Terns, Black Guillemots and Kittiwake have been so successful. In the current pandemic, this isolation is a bit of a blessing for the wardens too. Some might say they are taking social distancing to the next level! That being said, all of the wardens and any BirdWatch staff working on the island will be following all HSE guidelines and taking extra precautions to prevent any spread of the Coronavirus.
Meet the Wardens

Emma Tiernan
This will be Emma's second season as a warden on Rockabill. Born and raised in South Dublin, Emma graduated with a B.Sc. in Zoology from Bangor University, Wales. She the continued her studies and completed a Master's in Ecology. Before working for BirdWatch Ireland she worked with several ecologists doing bat surveys around Ireland and Wales. She has volunteered with BirdWatch Ireland on the East Coast Nature Reserve, the Dublin Bay Birds Project and the Dalkey Tern Project. She has also volunteered with Sea Watch Foundation, monitoring Bottlenose Dolphins in New Quay, Wales.

Kristy Owens
Kristy has come all the way to Birdwatch Ireland from New Zealand with our other Warden, George. They have spent much of last year travelling and volunteering around Europe and landed in Ireland at the start of this year. It was chaotic timing with Covid-19 but they were able to spend the lockdown thus far at an animal rescue farm called 'My Lovely Horse'. Coming from a conservation background in New Zealand Kristy is very excited to get an Irish perspective! Kristy's main role in New Zealand was running a breeding programme for the endangered Kiwi. Kristy is looking forward to an interesting season!
George Nicholas
George is also from New Zealand. He and Kristy had heard about the Rockabill conservation project a while ago and when the opportunity to be involved came up it was perfect timing as we were already in Ireland and looking for some conservation projects to work on. George said "We both feel very lucky to be involved and I'm really excited to be a part of the team here. I have been working in conservation in NZ for the last ten years, mostly with the NZ Department of Conservation (DOC). I have worked with quite a few of NZ's endemic species, from Dotterels to Kakapo to NZ Sealions but Terns are a new one for me. I'm looking forward to the challenges and opportunities the next few months will bring".
Stay tuned for news throughout the season from our wardening team on Rockabill Island!
---
This year's work to protect and monitor the terns and other breeding seabirds on Rockabill would not be possible without the Roseate Tern EU LIFE project, support from the National Parks and Wildlife Service and the cooperation of the Commissioners of Irish Lights.
To revisit news and blogs from previous years on Rockabill, click the link here.