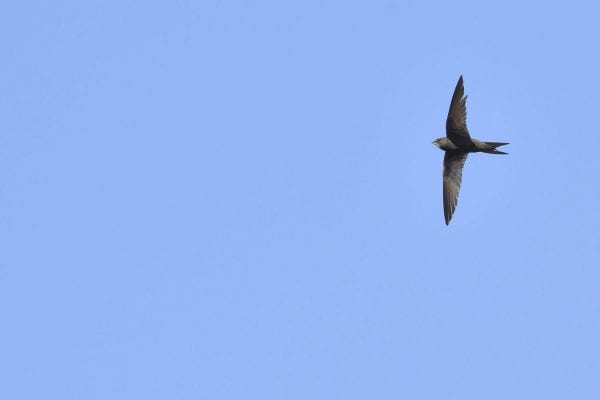 BirdWatch Ireland is currently undertaking a nesting Swift survey of South County Dublin, the survey area covers the entire South Dublin County Council boundary and includes the following localities; Adamstown, Ballyboden, Citywest, Clondalkin, Firhouse, Lucan, Newcastle, Palmerstown, Perrystown, Rathcoole, Rathfarnham, Saggart, Tallaght and Templeogue among others. If you know of Swifts nesting or frequently encounter Swifts in any of these areas, we want to hear from you!
To report your observations simply email swifts@birdwatchireland.ie and give us some details on the date, location, number of Swifts seen and if you believe they are nesting nearby or can confirm the building in which they are nesting.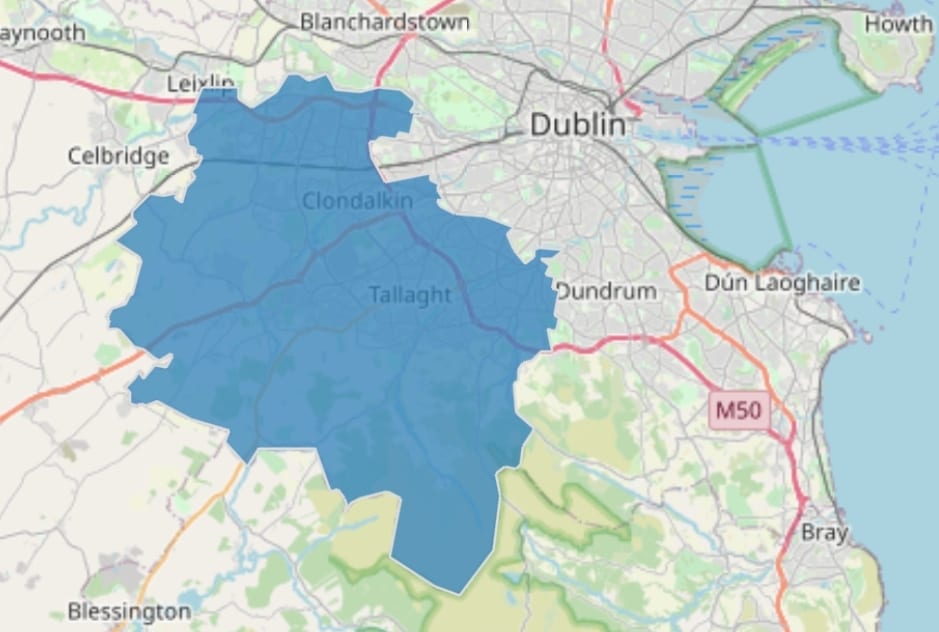 South Dublin County Council boundary area. the area from where we are requesting records – SDCC
Swift populations in Ireland are in major decline with an almost 60% decrease since 1998 recorded by the Countryside Bird Survey. A major factor behind these declines is widely accepted as being the ongoing loss of nest sites in our cities, towns, and villages. This happens due to building renovation and modern building techniques negatively affecting nest site availability. It is likely that the loss of nest sites in Dublin is even greater to that anywhere else in the country given to the rate and scale of building development in our capital.
BirdWatch Ireland is also carrying out nesting Swift surveys in counties Leitrim, Roscommon and Clare during the summer months. Whilst these county surveys are big undertakings, we don't see the same level of building density which makes the task somewhat easier to that in our capital city. Some further information on the BirdWatch Ireland county Swift surveys 2020 can be found on the YouTube video here: https://www.youtube.com/watch?v=-PkYMZZZvk4 . The surveys are funded through the Heritage Officers within the respective local authorities with support from the National Biodiversity Action Plan Fund administered by the National Parks and Wildlife Service.
Please be sure to contact us with any tip-offs regarding Swifts in your area between now and early August, when the Swifts begin to return to Africa for the autumn and winter.
Thanks in advance!