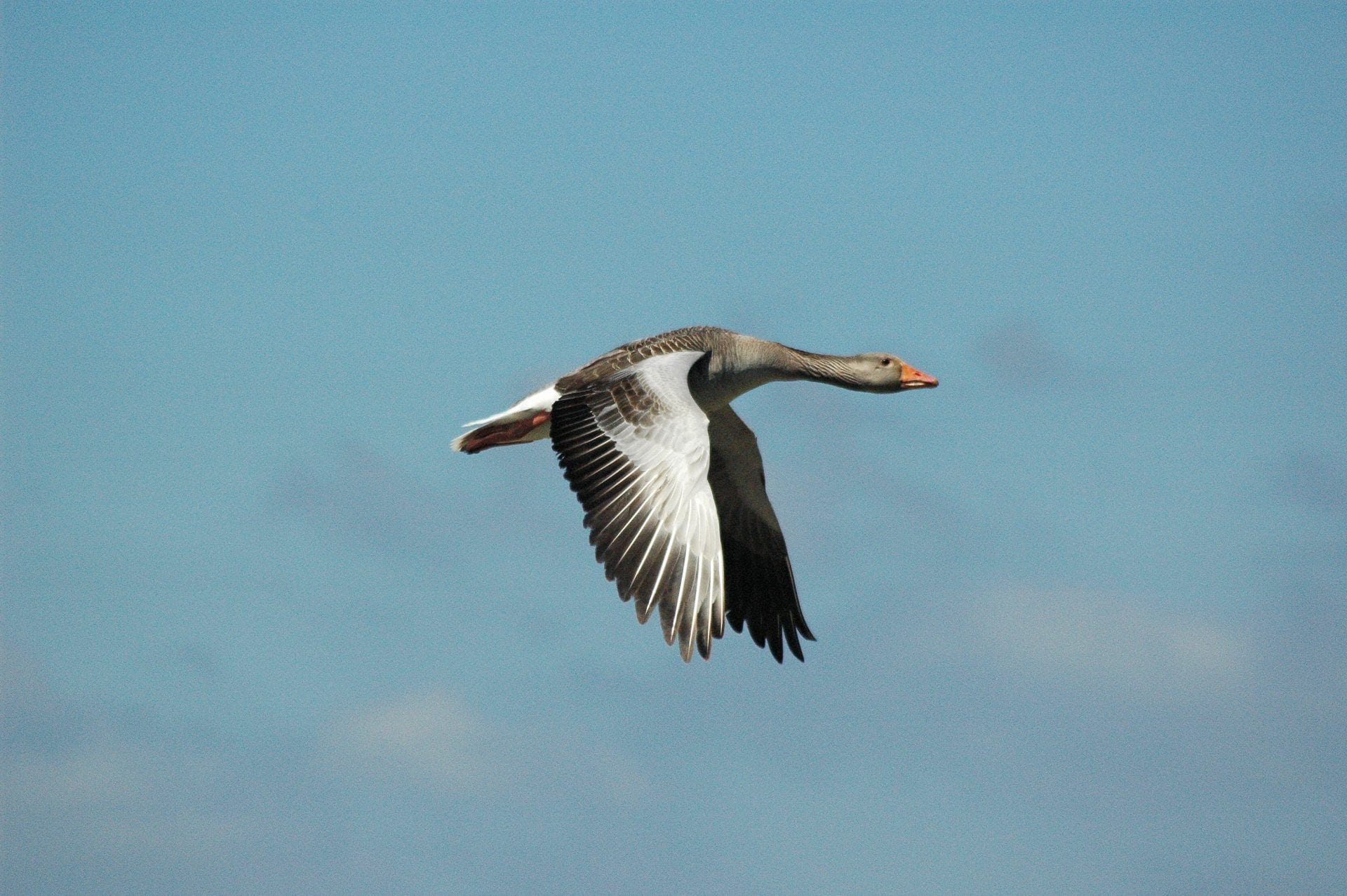 Winter 2021/22 sadly saw an unprecedented number of cases of Highly Pathogenic Avian Influenza (HPAI) ('avian flu') throughout Ireland and wider afield. Several wintering waterbird species were affected by this fatal virus, as well as gulls and raptors. For more information on cases and their locations, please see DAFM's interactive map.
The current situation is worrying because avian flu has now been discovered in breeding seabird colonies in the UK and Europe. Seabird populations are extremely vulnerable due to the colonial nature of their breeding, which may increase the transmission of the virus. The virus has not yet been detected in our breeding seabird colonies, but our seabird researchers are on high alert. We will publish updates if the situation changes.
What to do if you find a sick, dying or dead bird?
Although the risk of contracting the disease from a wild bird is very low, we recommend that people do not handle sick or dead wild birds, remain vigilant, and report dead wild waterfowl (swans, geese or ducks), seabirds or birds of prey to the Department of Agriculture via the link below. It is important that any potential cases of avian influenza are investigated and documented appropriately in order to monitor the spread of the virus.
Report any dead or sick waterbirds or birds of prey here.
If you own chickens or other poultry then please consult the Department of Agriculture website for further advice. It's also important to note that potentially sick birds should not be brought to wildlife rehabilitators or animal rescues, as this could risk infecting the birds already in their care.
To keep up to date, please consult the DAFM website.