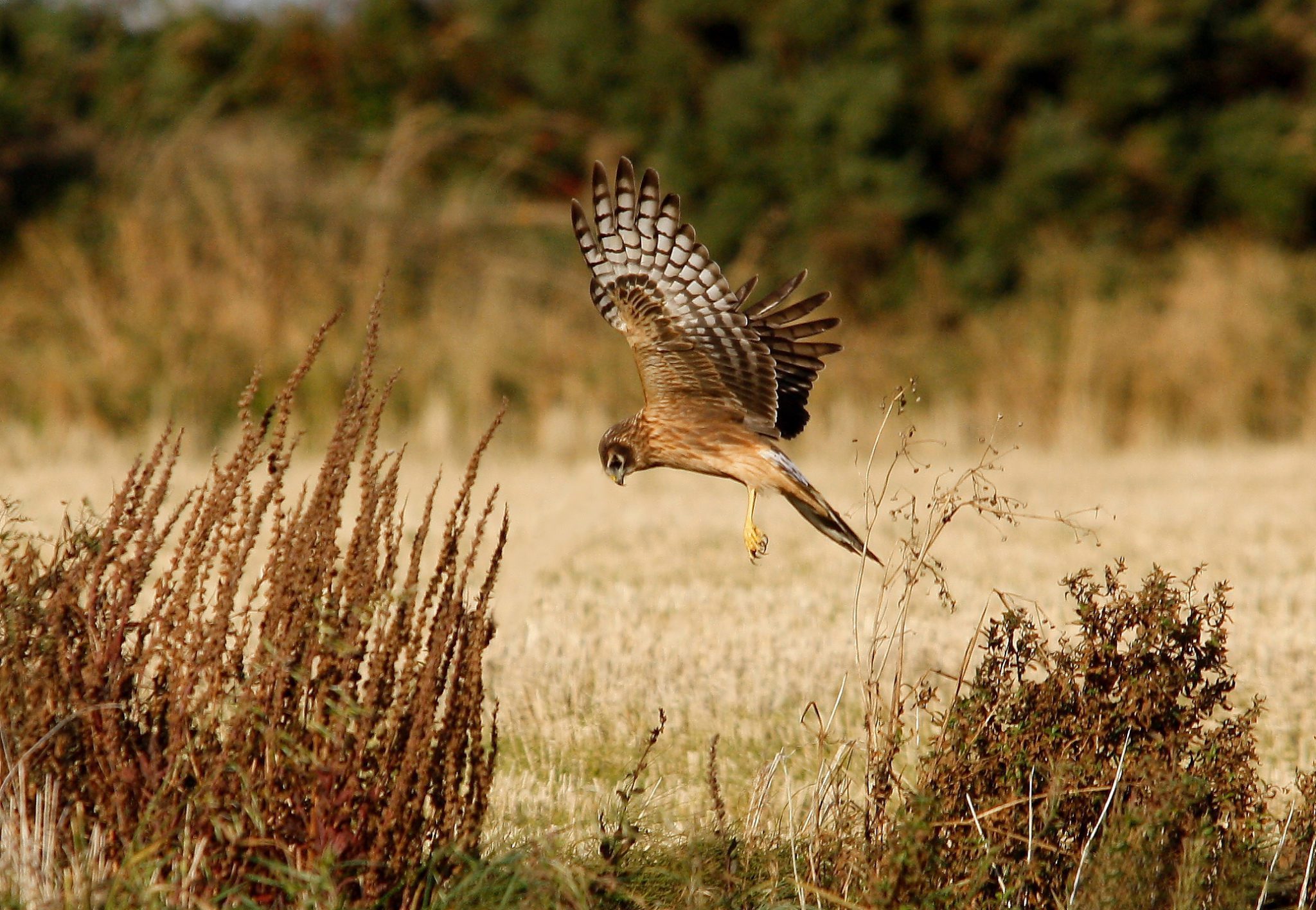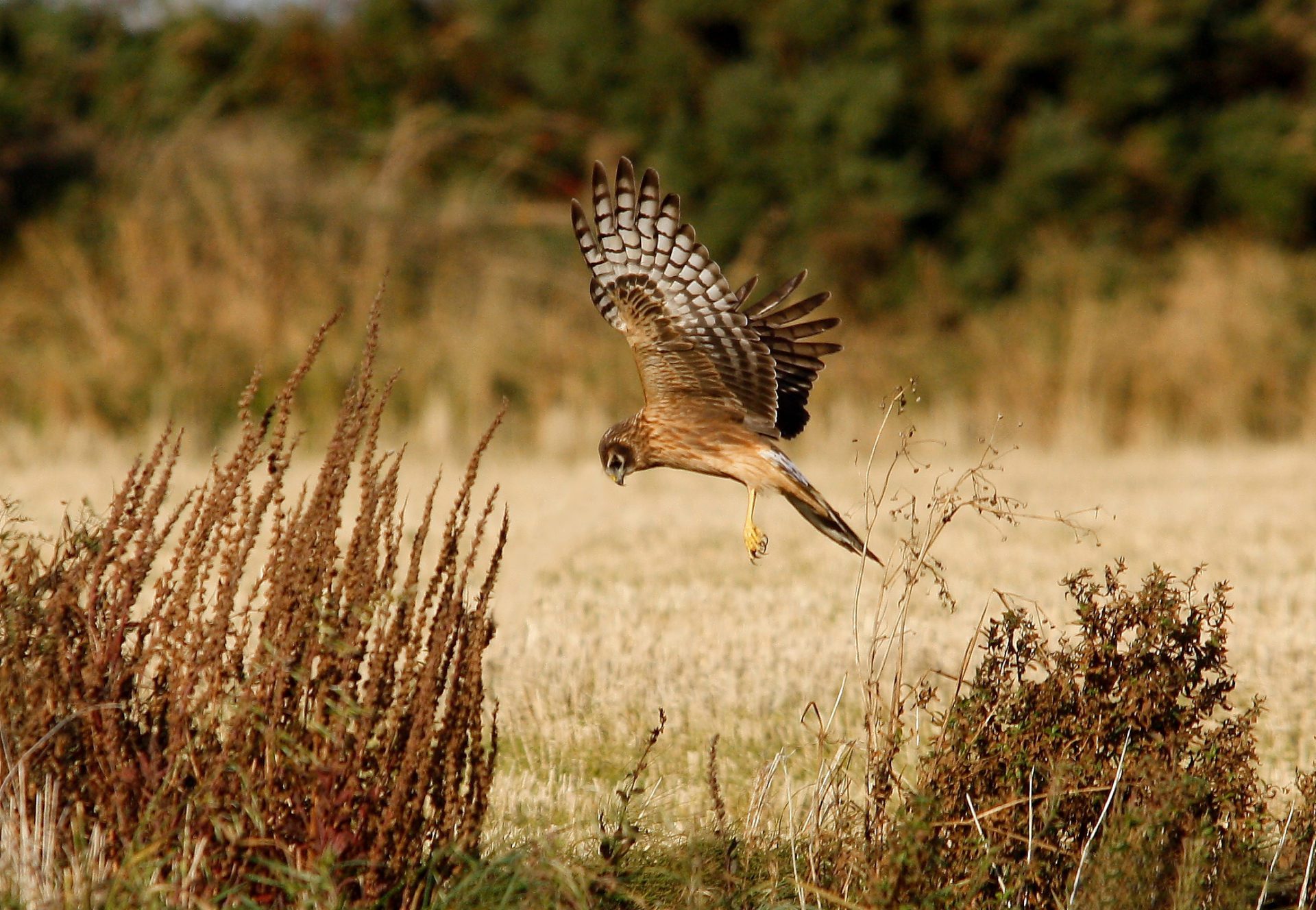 BirdWatch Ireland today warns Minister Darragh O'Brien, Minister Malcolm Noonan and Minister Charlie McConalogue that changes in the regulation of nitrates to require that tillage farmers reduce winter stubble by a staggering 85-90% on arable land could have catastrophic impacts on farmland birds that use this vital habitat. Several farmland bird species that rely on winter stubble are already Red or Amber-listed Birds of Conservation Concern [1] and their future is precarious.
BirdWatch Ireland calls on government to call a halt to the proposed changes until research can be carried out to determine the effects they will have on threatened farmland bird species. Any proposed legal changes to winter stubble on arable land must be assessed for impacts on these species before being implemented.
The government is proposing to mandate that farmers cease the practice of leaving winter stubble on 85-90% of arable land without any assessment of the impacts on farmland birds that rely on this habitat. BirdWatch Ireland supports real and significant cuts in chemical and organic nitrogen on all farmland, but the planned new measure will not result in cuts in fertiliser and will have a disproportionate adverse impact on farmland bird populations.
The overloading of organic and chemical fertiliser on farmland is the leading source of pollution in our rivers, lakes and the marine environment, according to the Environmental Protection Agency[2]. This pollution poses a significant threat to waterbirds such as ducks and Kingfishers and impacts our estuaries and the migratory wintering waterbirds that inhabit them.
One of the proposed responses to this pollution is the requirement that all arable farms cultivate soils to promote green cover in winter as a method to reduce leaching, but at the expense of winter stubbles which research shows is important for up to 30 bird species including Skylark, European Golden Plover, Northern Lapwing, Linnet, Common Snipe, Pied Wagtail, and Meadow Pipit, during winter when food is in short supply. However, arable farmland accounts for only 7% of Irish agriculture land and the effect of this legal requirement will be disproportionate on farmland birds that rely on winter stubble.
The Department of Agriculture, Food and the Marine and the Department of Housing have proposed to undertake research on the effects of the change after the requirement comes into force. BirdWatch Ireland fully backs research being undertaken but it should come first before any changes are made to avoid unintended consequences. In addition, a field and catchment approach should be put in place to address ongoing agricultural pollution with the required advisory supports. The proposed change is a rushed, blunt national level instrument with no mitigation measures in place and risks further blows to already declining farmland bird populations.
Oonagh Duggan, Head of Advocacy at BirdWatch Ireland, said, "Winter stubbles are a lifeline for hungry birds in the winter. Seeds left over after the harvest and invertebrates present in the soil are a hugely important source of winter food for at least 30 bird species, many of which are already Red-listed and already in serious trouble. These include Golden Plover, Hen Harrier, Skylark, Yellowhammer, Lapwing and many more. Research shows that farmlands birds that have adequate winter stubble foraging habitat are better able to reproduce the following year. Farmland birds are the group of birds in Ireland whose situation is worsening most rapidly and this government is failing them badly."
She continued, "Government is putting the cart before the horse and proposing to undertake research on the effect of this policy change after it comes into effect. This poses real risks to farmland birds that rely on winter stubbles. Every sector must play its part in cutting chemical and organic fertiliser use, but with livestock farming accounting for most of the pollution of our waterways, the focus should be there until research has been undertaken to determine the effects of cuts in winter stubble. Despite messaging that addressing pollution must be evidence-based and targeted at farm and catchment level, the proposed change is at national level, is untargeted and lacking the scientific underpinning to ensure no unintended consequences."
She continued, "The government has also failed to assess the implications of the proposed change in the Natura Impact Statement of the Nitrates Action Programme for impacts on EU-protected areas for Annex 1 bird species such as Hen Harrier and Golden Plover, which is a requirement under the Habitats Directive. It also seriously challenges the government on whether it is serious about addressing the landmark 2007 European Court of Justice ruling against Ireland requiring it to protect birds in the wider countryside. We will be informing the European Commission of the implications of the cuts in winter stubble pose to birds in the wider countryside".
Video of Hen Harrier hunting over winter stubble in East Cork https://www.youtube.com/watch?v=P3fffJQi6uA
Notes:
[1] Birds of Conservation Concern in Ireland
https://birdwatchireland.ie/birds-of-conservation-concern-in-ireland/
[2] EPA messages on water quality taken from EPA Submission on the Review of the Fourth Nitrates Action Programme- 2
nd
Consultation
https://www.catchments.ie/epa-submission-on-the-4th-review-of-irelands-nitrates-action-programme-2nd-consultation/
The key water quality indicators show:
Nearly half (47%) of river sites have unsatisfactory nitrate concentrations. 38% of sites are showing an increasing nitrate trend for the period 2013-2020.
Over a fifth (22%) of estuarine and coastal water bodies have unsatisfactory dissolved inorganic nitrogen (DIN) concentrations. The highest DIN concentrations are in the south and southeast of the country.
Loads of total nitrogen and total phosphorus to the marine environment from our rivers have increased by 26% and 35% respectively, since 2012-2014.
Over one quarter (29%) of river monitoring sites have unsatisfactory phosphate concentrations, and one quarter (24%) of river sites are showing an increasing phosphate trend for the period 2013-2020.
Almost one quarter (24%) of groundwater monitoring sites have high (>25mg/l N03) nitrate concentrations, and three sites exceed the drinking water standard (50 mg/l N03).
Almost half (47%) of all groundwater sites had increasing nitrate concentrations for the period 2013-2020.
There is a strong regional pattern in all waters that have excess nitrogen concentrations and increasing trends. The areas of greatest concern are the south and south east of the country, which is also the area where the highest levels of intensive farming takes place.
[3] On December 13
th
2007, the European Court of Justice ruling against Ireland for a range of breaches of the Birds Directive in case known as the Birds Case (Ruling number C-418/04). This case is still open as Ireland grapples with meeting the obligations arising from it. The ruling can be found here
https://curia.europa.eu/juris/liste.jsf?language=en&num=C-418/04