Black-tailed Godwit
| | |
| --- | --- |
| Irish Name: | Guilbneach earrdhubh |
| Scientific name: | Limosa limosa |
| Bird Family: | Waders |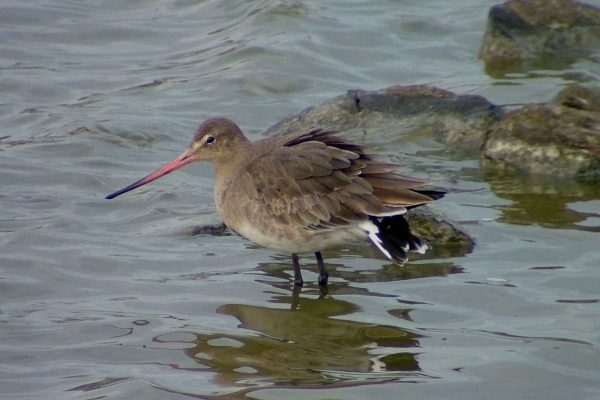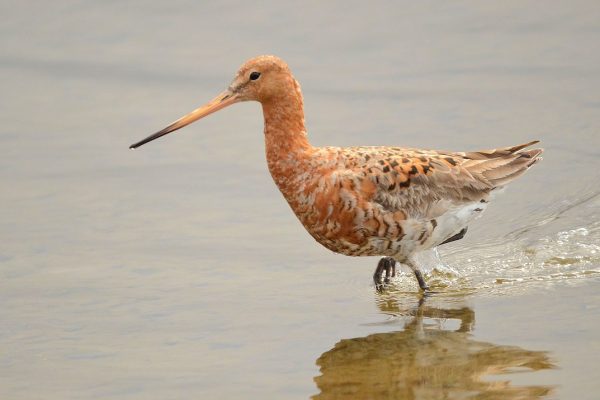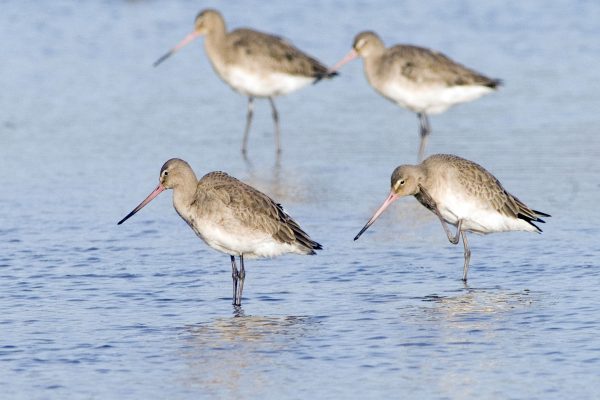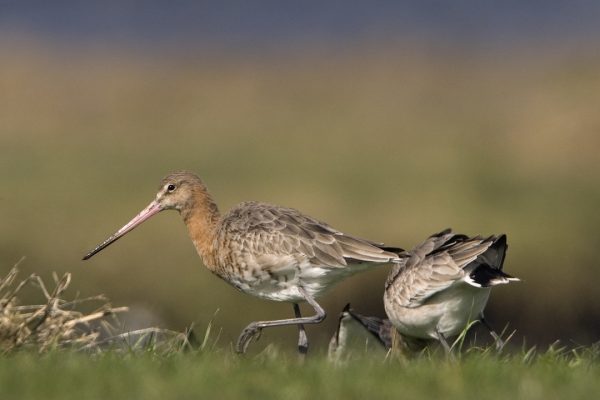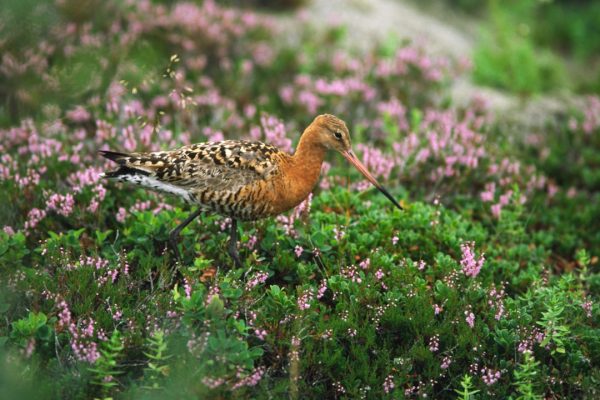 Status
Winter visitor from Iceland. Numbers remain high throughout the winter, especially September.
Identification
Very similar in size and shape to Bar-tailed Godwit, but the slightly longer, straighter bill, neck and legs give it a more elegant appearance. Winter plumage is a similar greyish brown to Bar-tailed, but generally plainer, with less dark-centred feathers, especially on the wings. In flight, the similarities between the godwits disappears - Black-tailed shows a striking contrasty upperwing - mostly black with bold white wingbars, a square white rump and a black tail (Bar-tailed has quite uniform brown wings and a long white rump which extends well up the back forming a white wedge). Summer plumaged or moulting birds often occur, showing varying amounts of rich orange. Typically wades in shallow water on tidal mudflats - favours the inner, more silty parts of estuaries and inlets. Can occur in large flocks of several hundred birds.
Voice
Described as loud 'wicka' repeated three times.
Diet
Visual and tactile feeders - feed on a range of invertebrates, including bivalves, polychaete worms and shore crabs. Prefer to feed on muddier estuaries, but also feed in brackish pools and on nearby rough pasture. While on pasture, they feed on the larvae of crane fly (Tipulidae) and on the amphipod Corophium volutator. They have also been recorded feeding on grain in stubble fields on the Wexford Slobs.
Breeding
Breed in lowland wet grassland and marshes. Nine breeding sites were identified in Ireland during the last breeding atlas. More recently, birds were present during the breeding season between 1996 and 1999 inclusive, though breeding was not proven.
Wintering
Winters in a variety of habitats, both inland (particularly grassland and river deltas) and coastal (particularly estuaries), though seldom seen along non-estuarine coast.
Monitored by
Irish Wetland Bird Survey.
Main breeding range in Iceland. Rare and sporadic records of breeding birds in Ireland, however very few confirmed in the past number of years.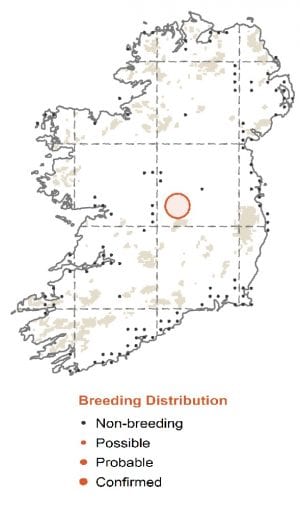 Winters mainly in Africa, however, Little Brosna Callows in County Offaly, Shannon & Fergus Estuary in County Clare, Cork Harbour in County Cork, Dundalk Bay in County Louth and Ballymacoda in County Cork support 1,000-3,000 birds.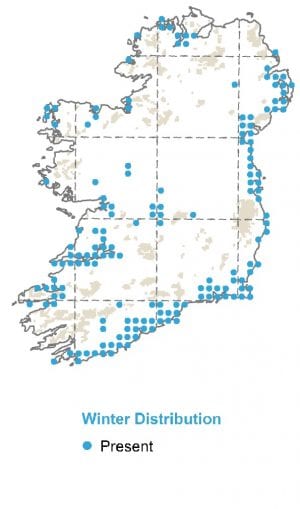 Blog posts about this bird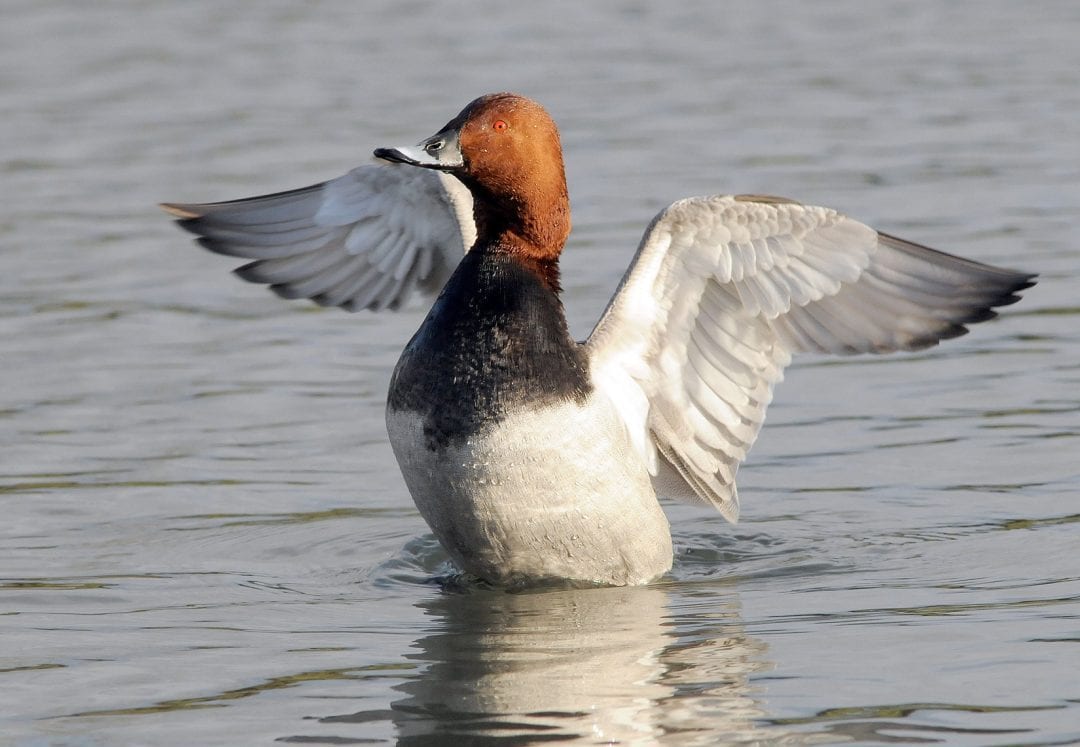 New analysis charts fortunes of wintering waterbirds at a hundred Irish wetlands
The fortunes of Ireland's wintering waterbird species have been published for 97 lakes, rivers and coastal estuaries across Ireland. You can now see how different species of ducks, waders and other waterbirds are faring at your local wetland, and how that compares to the national trend.
Every winter, hundreds of dedicated bird surveyors count the waterbirds in their locality as part of the Irish Wetland Bird Survey (I-WeBS). The survey,which has been running since 1994, is funded by the National Parks and Wildlife Service (NPWS) and coordinated by BirdWatch Ireland. The winter months see hundreds of thousands of swans, geese, ducks, waders and other waterbirds come to Ireland to escape the freezing conditions in their Arctic breeding grounds. As a result, Irish wetlands are of international importance for a number of species.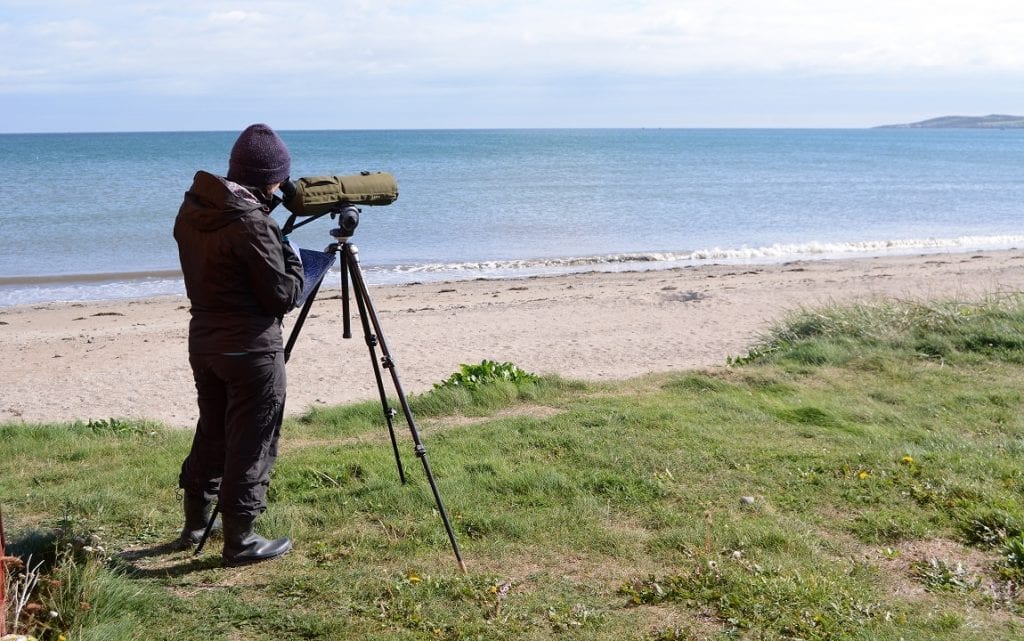 Over a thousand birdwatchers have contributed to I-WeBS since it began in winter 1994/95.
This study focused on 36 wintering waterbird species at 97 of the most closely-monitored wetland sites, spanning 15 counties across Ireland. The extent of increase or decrease for each species at each site was determined. Updated national trends were also produced. While national trends are produced at regular intervals, this is the first time that species trends for individual wetland sites have been published in this way. This information can now be used to better target conservation actions in particular counties and at specific locations and help ensure potential new developments don't worsen the situation for wildlife in these vitally important areas.
Declines
The greatest declines were seen in diving duck species, namely
Goldeneye, Pochard and Scaup, which dropped by 65-90% on average since the mid-1990's
, across the 97 sites analysed. Climate change and warming winter temperatures are undoubtedly one of the drivers of these declines, allowing these birds to spend the winter closer to their breeding grounds in northern Europe. At a more local level in Ireland, loss of habitat, changes to water quality, increased disturbance on lakes and in estuaries, and poorly situated developments all worsen the situation, meaning fewer and fewer of these birds return to us each year. Wading birds of the Plover family have also undergone huge declines of over 50%. Lapwing, traditionally referred to as the 'Green Plover' or
Pilibín
and often considered
Ireland's national bird, declined by 64% since the mid-1990's
. Their close relative the Golden Plover, which feeds on grasslands in every county in Ireland in the winter, have declined by a similar amount, as have their rarer coastal relative the Grey Plover. Ireland's breeding Curlew population is well known to be teetering on the edge of extinction, with only around 100 pairs nesting here in recent summers. Our wintering population is much larger though, as Curlew from northern Europe migrate to Ireland from late summer to early spring, but these birds face similar threats throughout their range. Our wintering Curlew have declined by 43% since the mid-1990's.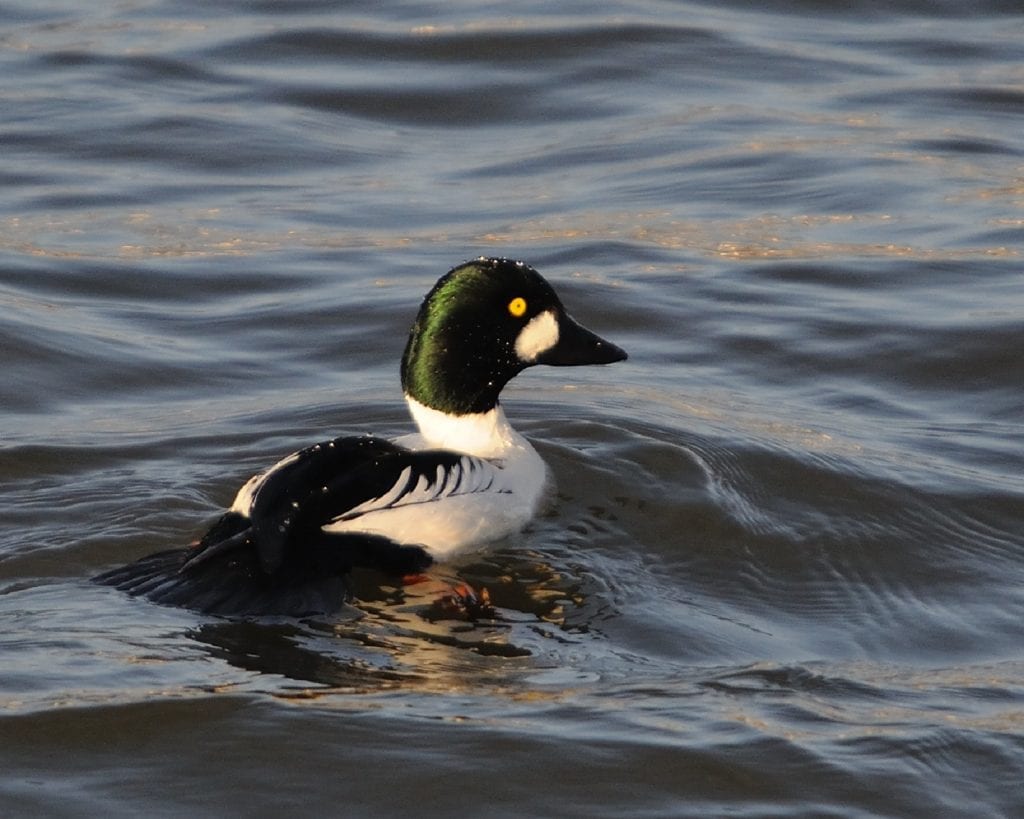 Goldeneye - a diving duck species that has undergone large declines in Ireland.
Health Check
"We regularly do this sort of analysis at national level, providing a 'health check' to see how Ireland's wintering waterbirds are doing", said John Kennedy of BirdWatch Ireland, who led this research "but now we're delving a bit deeper to see precisely where the problems are. Some species will be showing the same upward or downward trend wherever you look, but there are some wetlands where we see faster declines than we'd expect. That might be because of particular problems at key sites –
loss of habitats, changes to water quality, increased disturbance from recreational activities, and similar issues
. Equally, there are likely to be places where a species is bucking the national trend and doing very well, and there will be practical lessons to be learned there too."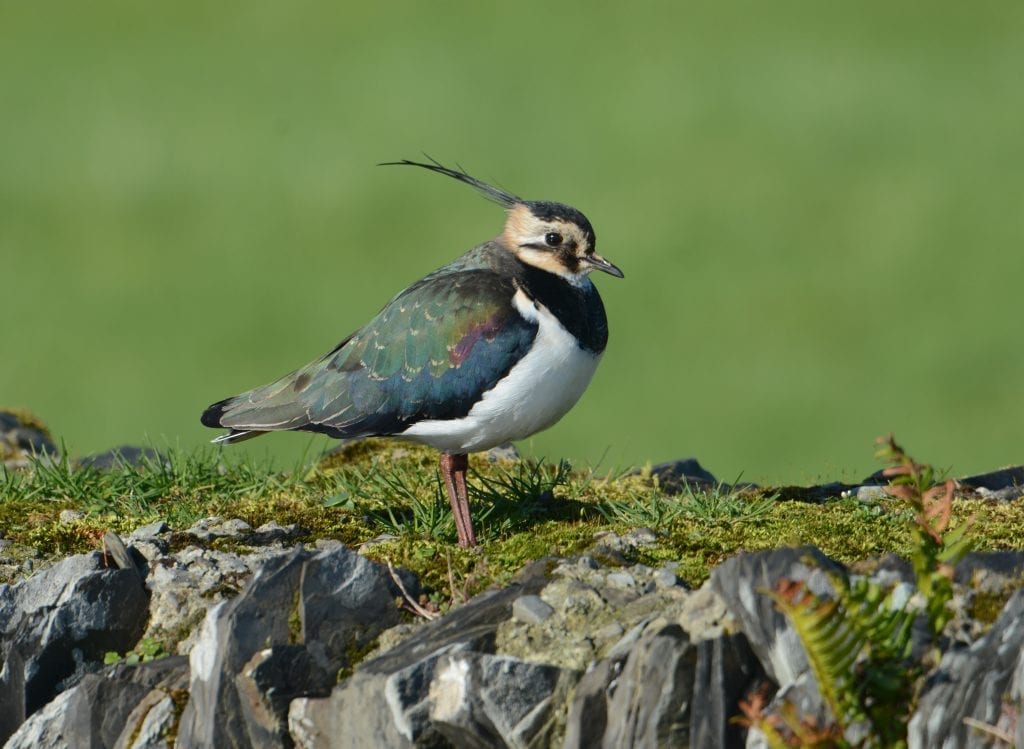 Lapwing is considered by many to be Ireland's national bird, but their declines are cause for concern.
Increases
Black-tailed Godwit, a member of the same family as the Curlew that breeds in Iceland, has increased by 92% since annual monitoring began in 1994.
Species such as Mute Swan, Little Grebe and Grey Heron, which breed on Irish lakes and rivers are all stable or increasing in number
. One of Ireland's most recent arrivals, the Little Egret, has shown a steady and significant increase since it arrived into Ireland 20 years ago and is now widespread across the entire country. Species with a mixed report card include the Light-bellied Brent Goose, which has increased overall but is now showing a recent decline.
Numbers of Sanderling, which the Pixar short movie 'Piper' was based on, are 85% higher than they were
when monitoring began, but have decreased by 24% in the last five years. Recent declines of this magnitude are cause for concern and there is a risk that longer term increases for some species could be quickly undone in a few short years.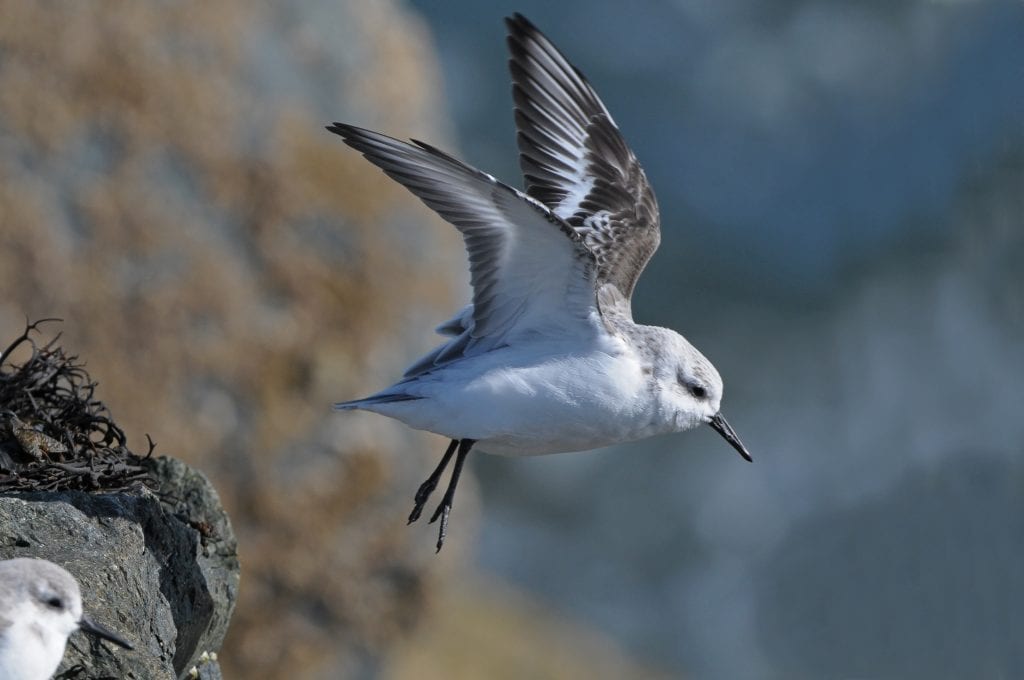 Sanderling  have increased overall since monitoring began here, but shown recent declines.
"Ireland's waterbirds are indicators of the health of the wetland environment they use. These are sites that
we depend on too – for drinking water, flood relief, agriculture, tourism, aquaculture and industry
. As is always the case with this sort of research, it has answered some questions but poses many more, and we'll be scrutinising these results in the months and years to come to decipher some patterns of change that might not be so immediately obvious." Said John Kennedy. Scientific Officer Brian Burke said "We would encourage everyone to visit the website and take a look at how the birds are faring at their local site, and other sites in their county. When you see the numbers side-by-side with the national trend figures, you might be surprised to see how a species is faring closer to home. Of course, t
he next step is to ensure that these data are used by communities, local authorities and politicians, to protect our precious wetlands and all of the ecosystem benefits
they've brought us for generations. Since the survey began in 1994, over 1,100 counters from across the country have given up their time to provide this data, amounting to more than 81,000 winter site visits. None of this would be possible without their dedication!"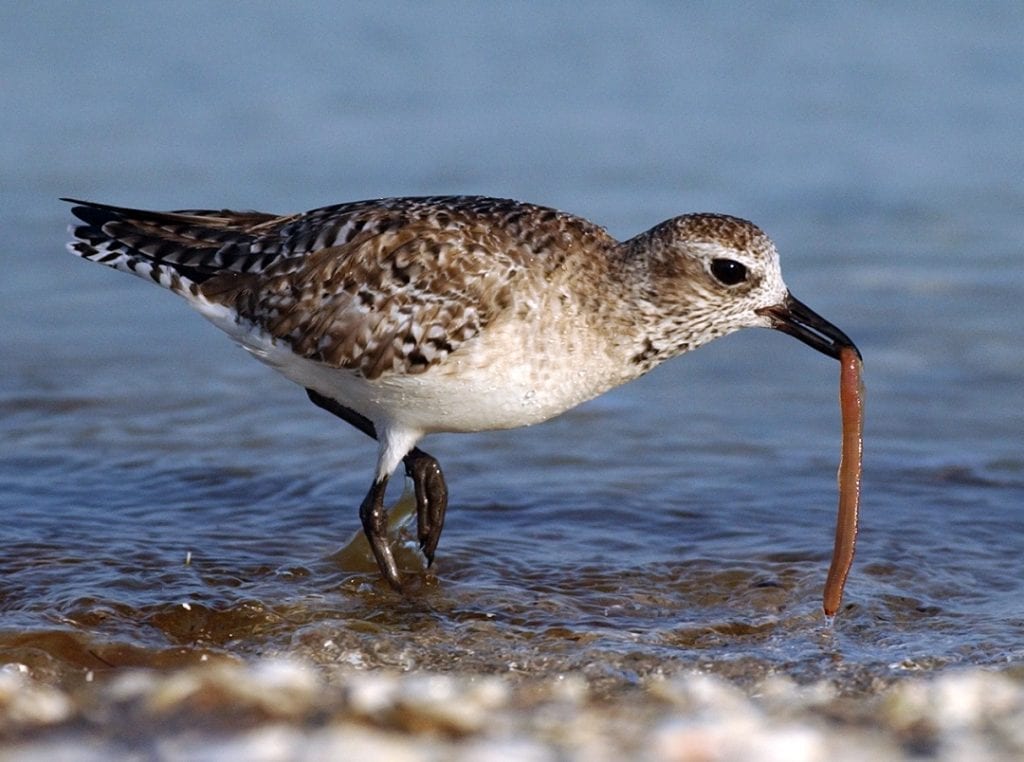 Grey Plover, a strictly coastal version of the more widespread Golden Plover and Lapwing, are faring poorly.
The results are also important in a planning context. I-WeBS Project Manager Lesley Lewis explains "An Appropriate Assessment (AA) is an assessment of the potential adverse effects of a plan or project (in combination with other plans or projects) on Special Areas of Conservation and Special Protection Areas, the latter often designated for migratory wintering waterbirds. These new site trends will therefore allow those completing AA to assess the current status of the waterbird species at the relevant sites.
This is an important improvement to the process that will have implications for future developments across the country
." Dr Seán Kelly, waterbird ecologist at the NPWS who manages the I-WeBS contract added: "The Irish Wetland Bird Survey is an incredibly successful and valuable bird monitoring programme. The success of the programme is down to the hundreds of citizen scientists and NPWS and BirdWatch Ireland staff across Ireland who take part in the survey. The size, strength and extent of this bird monitoring community is simply fantastic, and I would like to thank every individual for their ongoing efforts.
The survey has been running since 1994 so the resulting long-term dataset allows us to robustly monitor environmental change as it manifests in and impacts upon bird populations. I really encourage everyone to take a look at the report and consider the findings, at a local and national level
. The data gathered under this survey allows us to further understand how and where conservation management and policies can be improved."
---

The new national trends for our wintering waterbirds can be viewed here.
The full results of this 'Waterbird Site Trends' analysis can be viewed here, including links to view species trends at individual sites.
Full details about the Irish Wetland Bird Survey can be found here.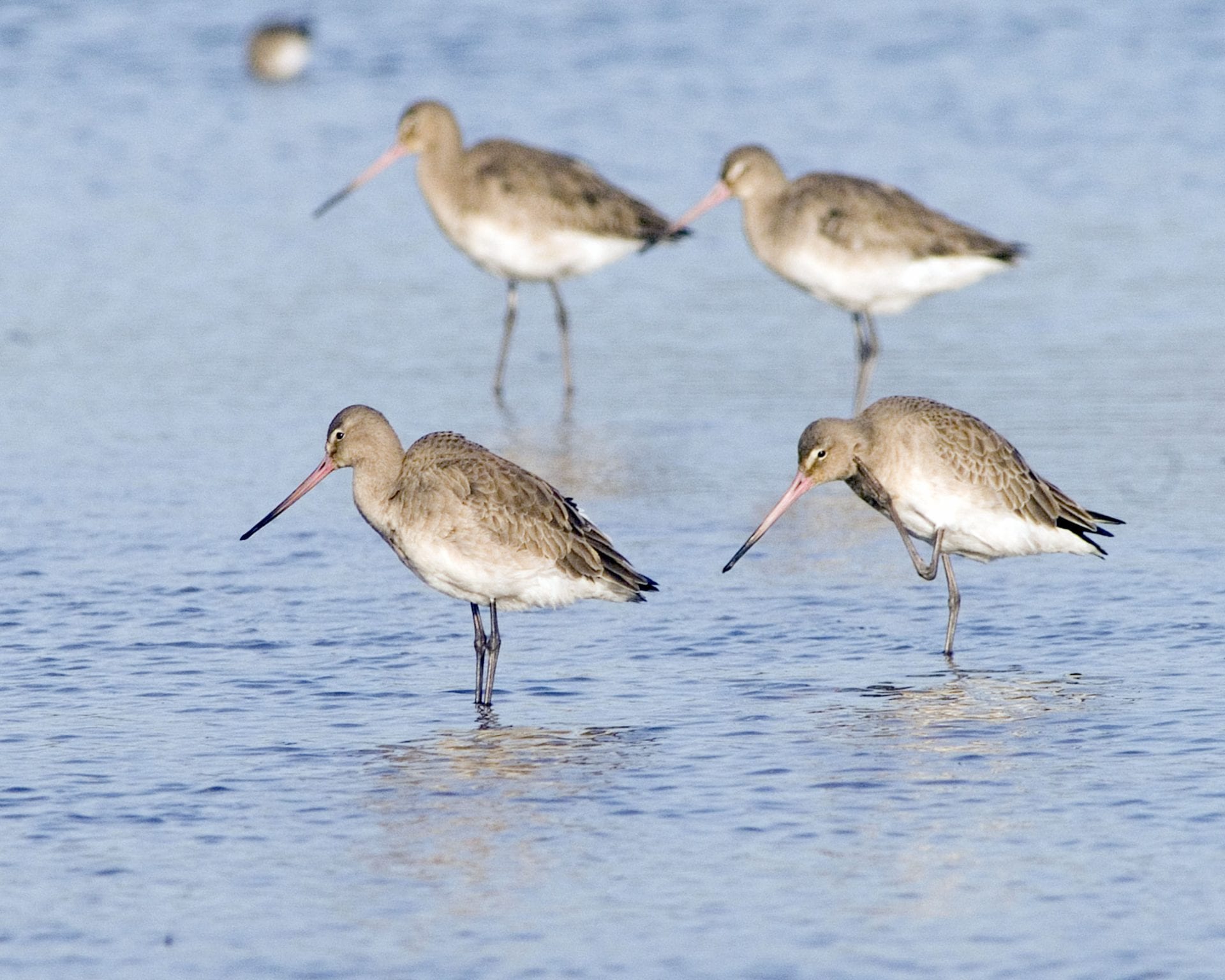 Planned airport in Lisbon estuary a threat to migratory waterbirds of Irish concern
BirdWatch Ireland has written to the
Portuguese Ambassador to Ireland Mr. Miguel de Almeida e Sousa
, to express our deep concerns about his government's plans to build a new international airport in the Tagus Estuary near Lisbon and calling for a complete rethink. The Tagus estuary is the most important wetland in Portugal for waterbirds, and a major stepping stone for migratory species that breed in northern latitudes and migrate south to spend the winter in southern Europe and Africa. Every year, thousands of migratory birds use this estuary for resting and foraging during their migration, and thousands more stay throughout the entire winter period. More than 250 species are known to use this area, many of which are declining and some are already threatened with extinction. BirdWatch Ireland Chief Executive Officer Nicholas Williams said, "The Tagus is one of the most critically important sites for wintering birds in Europe. For this reason, it is afforded many levels of national and international protection, including as a Special Protection Area, and has UNESCO Biosphere status, just like Dublin Bay. It would be inconceivable to imagine a proposal to build an airport in Dublin Bay. We ask the Portuguese Government to please reconsider this plan in order to protect our shared biodiversity, and to think of the climate impacts too." Impacts from the proposed airport would not only affect the birds while they are wintering at the Tagus, but may also affect their survival during migration, and ultimately their ability to return to breeding grounds in good enough physical condition to breed successfully. This could cause
population level impacts,
in that the effects would be seen at the population level in terms of declines. A declining flyway/global population means that the effects would then be seen at every wetland site along a species' migratory route, including Ireland. Examples of key species affected include the Icelandic Black-tailed Godwit (
Limosa limosa islandica
) and Greenland-breeding Sanderling (
Calidris alba
), both of which rely heavily on wintering grounds in the UK, Ireland, Spain and Portugal - impacts upon one of their main wintering grounds such as the Tagus Estuary has great potential to affect the entire flyway population, hence impact upon Ireland's future over-wintering numbers. Moreover, the constant movement of birds in the areas surrounding the proposed new airport, including large species like cormorants, flamingos, ducks and geese, overlaps with take-off and landing routes. This will lead to substantial risks to aircraft operations and safety because of the possibility of bird strikes, which in turn may be used to justify additional measures such as bird culls in the future once the airport is operational. The Tagus estuary is classified as a Nature Reserve under the Portuguese network of protected areas, and as a Special Protection Area, Site of Community Interest, and RAMSAR Site under national law, European Union directives and international treaties. It serves a similar purpose as our very own
Dublin Bay which is also a Ramsar Site, Special Protected Area, Important Bird & Biodiversity Area, and a UNESCO Biosphere.
An airport in the Tagus Estuary would be an absolute travesty for the network of important sites for birds on the East Atlantic Flyway and for the conservation of several species of waterbirds. It is also deeply concerning since the EU declared a climate and environment emergency in 2019 and plans for a new airport are ignoring the climate crisis. We hope that the Portuguese government will reverse this decision and we stand in solidarity with our BirdLife International partner
SPEA
in their opposition to these plans.