Corncrake
| | |
| --- | --- |
| Irish Name: | Traonach |
| Scientific name: | Crex crex |
| Bird Family: | Crakes & Rails |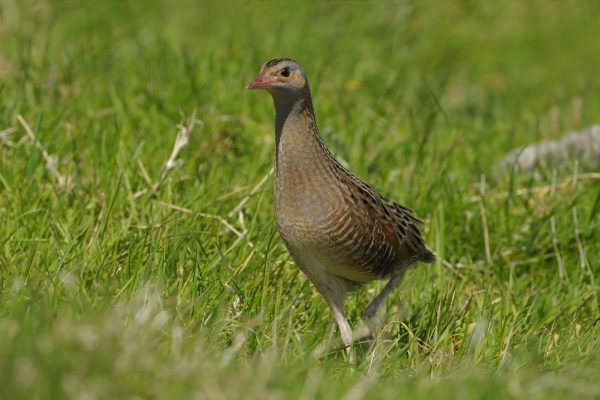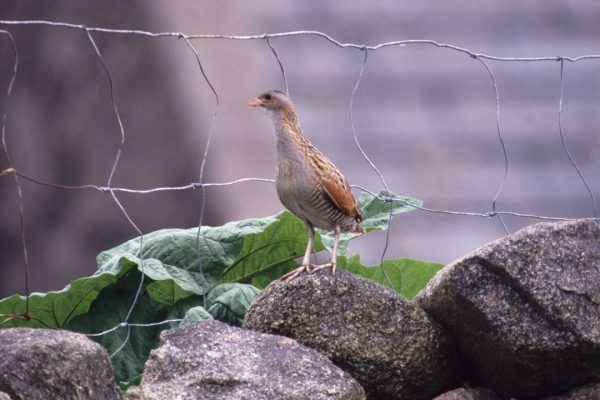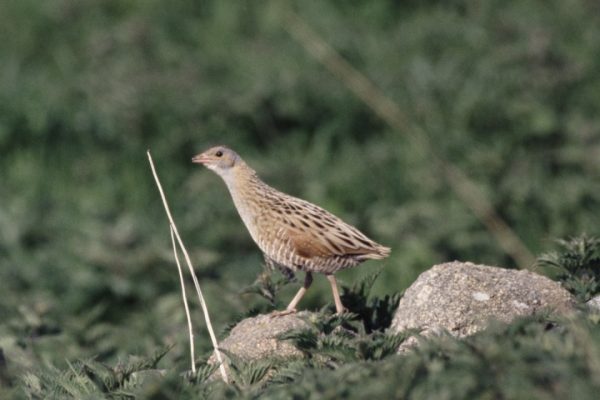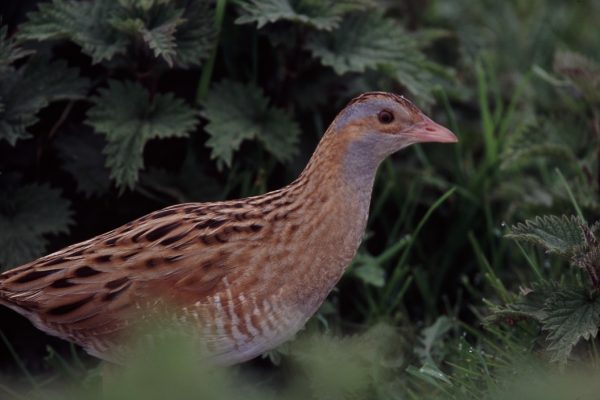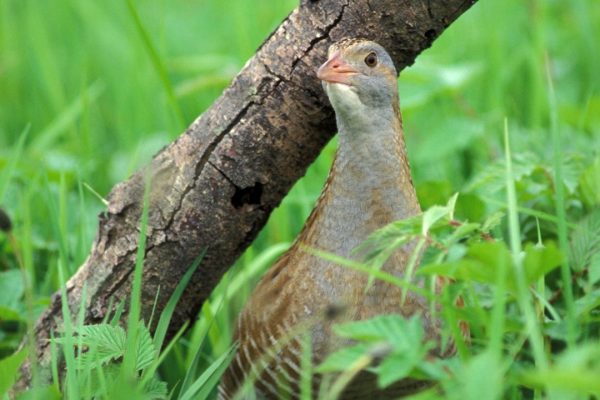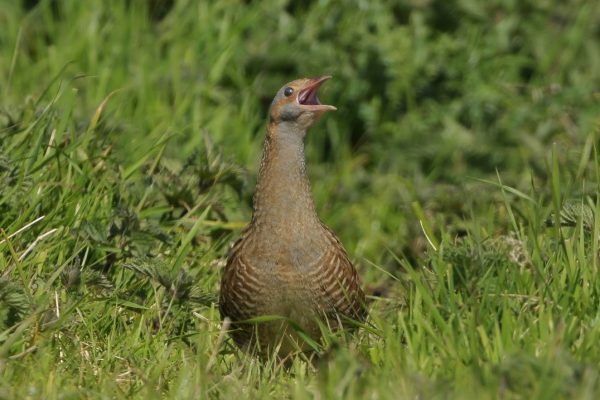 Status
Summer visitor from April to September.
Identification
A shy, secretive bird of hay meadows. The distinctive kerrx-kerrx call of the male often being the only indication of their presence. Adults show a brown, streaked crown with blue-grey cheeks and chestnut eye-stripe. Breast buffish grey with chestnut smudges on breast sides. Flanks show chestnut, white and thick black barring, fading on undertail. Wings bright chestnut, striking in flight. Short bill and yellow-brown legs. Prefers to run through thick cover, dropping quickly back into cover when flushed. Flight is weak and floppy. Large bright chestnut patches on wings and dangling legs are distinctive in flight
Voice
Males give a very loud, distinctive kerrx-kerrx call during the breeding season, which is repeated during the day in fits and starts, reaches a peak about dusk and continuing through the night till dawn. Its onomatopoeic Latin name seems to be derived from this sound
Diet
Corncrakes eat about four-fifths animal food and one-fifth vegetable matter. The animal part consists mainly of insects, but slugs, snails and earthworms are also eaten. Plant material taken includes seeds of grasses and sedges, eaten in larger quantities in the autumn.
Breeding
Breeding is from mid May to early August. Nests on the ground in tall vegetation. Most nests are in hay fields. The greenish-grey mottled eggs hatch after seventeen days of incubation. For the first four days after hatching the chicks are fed by their mother. They then learn rapidly to feed themselves. Flight takes place in a little over thirty days. Females have two broods, the first hatching in mid June and the second one in late July to early August. There can be as little as two weeks between the chicks fledging from the first brood to laying a second clutch.
Monitored by
Major annual conservation measures to protect this endangered species
Formerly a common summer visitor, Corncrakes have suffered drastic population declines this century and are threatened with global extinction. Now only present in small numbers in North Donegal and Western parts of Mayo and Connaught. This decline is due in most part to intensive farming practices including early mowing to make silage and mechanised hay making practices which have destroyed nests and driven Corncrakes from old habitats. Now Corncrakes are confined to areas where difficult terrain precludes the use of machinery and where traditional late haymaking still takes place.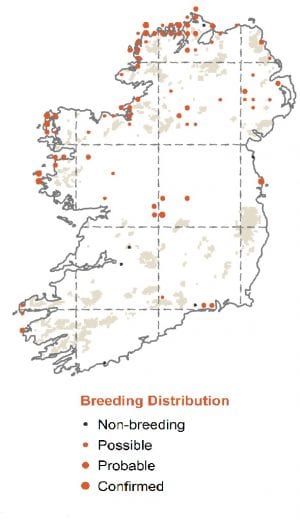 Winters in South East Africa.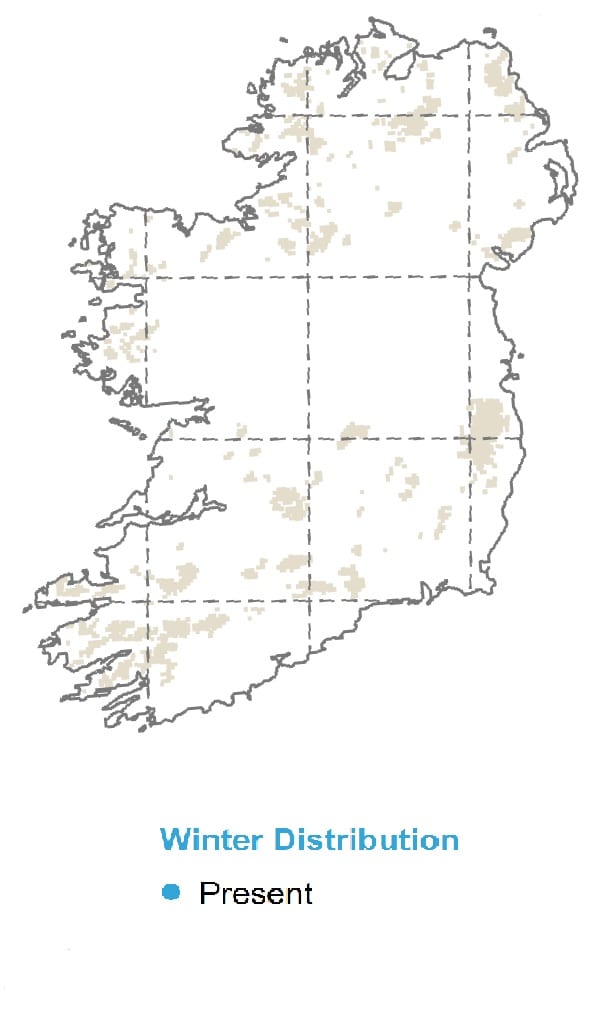 Blog posts about this bird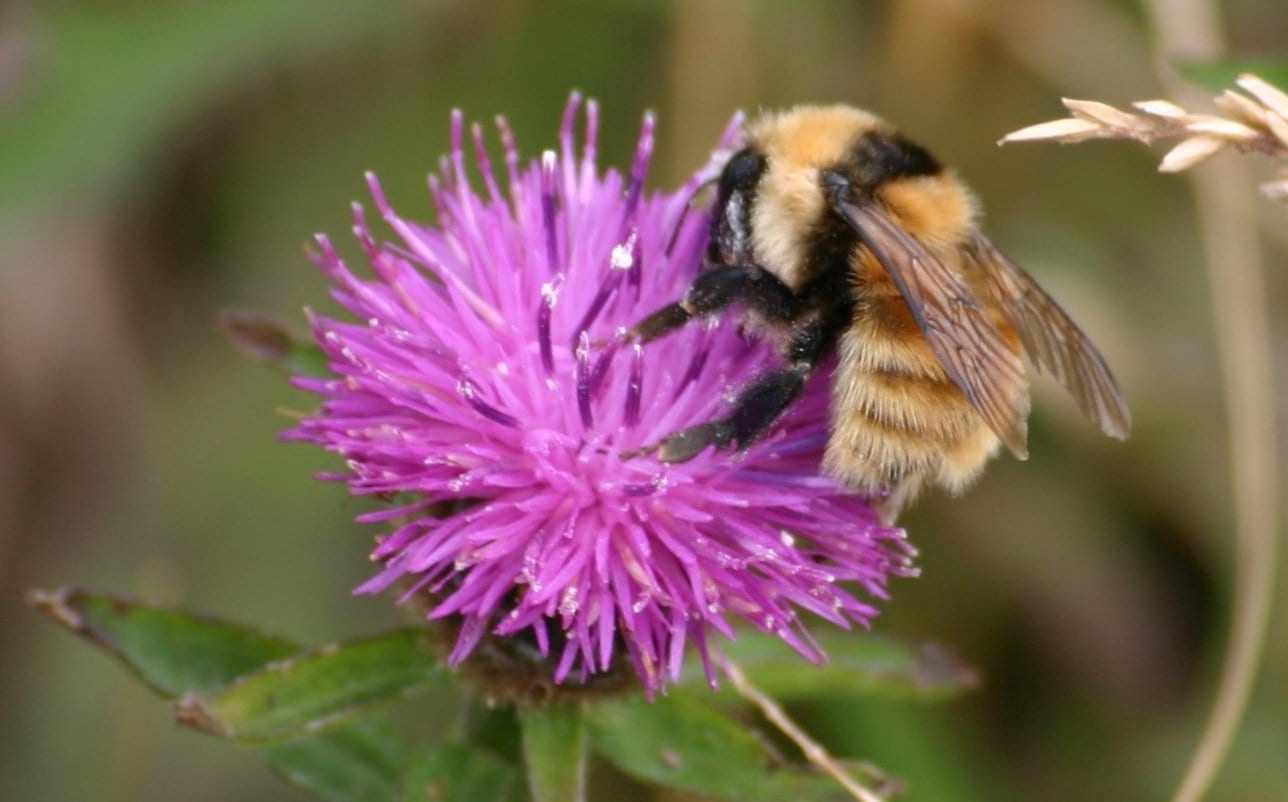 Conserving the Great Yellow Bumblebee in Co. Mayo
BirdWatch Ireland is not just for the birds. A recent paper published in the Journal of Insect Conservation highlights that our reserves on the Mullet Peninsula hold the highest numbers of one of the rarest insects in Ireland: the Great Yellow Bumblebee.
Our reserves on the Mullet Peninsula extend to some 50 hectares over three different sites. Nearly half of this constitutes the Termoncarragh Lake 'bed', whilst the rest is associated with our Annagh Marsh reserve and Termoncarragh Meadows and coastal grasslands reserve. At these sites our focus species during the summer months are either breeding waders or breeding Corncrakes and therefore our management is geared towards providing the conditions necessary to improve their breeding successes. However, it is not just the birds that have benefited from this management! We first became aware of a rather rare bee, called the Great Yellow Bumblebee
Bombus distinguendus
, in the summer of 2002, when on a lunchtime stroll a few were seen foraging on Common Knapweed plants at our Annagh Marsh reserve. Each summer thereafter more were noted, and as our meadows at Termoncarragh started to develop into more species-rich grasslands, these bumblebees became more evident there. However, it wasn't until the Bumblebee Monitoring Scheme was established in 2011, as part of the Irish Pollinator Initiative, that we began systematically to record their numbers at these reserves. In that first summer we recorded peak numbers of some 30 Great Yellow Bumblebee workers on the two transect walks, something not witnessed elsewhere in the country. Today similar numbers are still recorded foraging during August.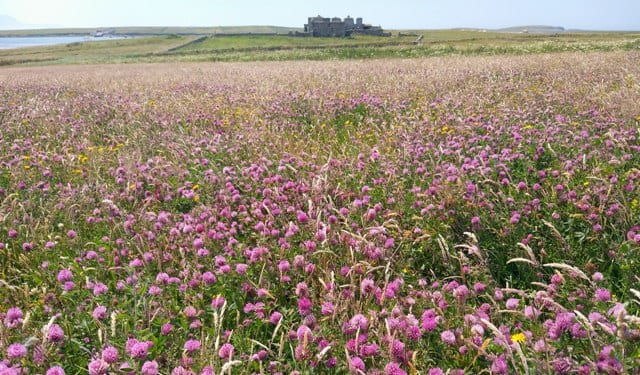 BirdWatch Ireland's Termoncarragh Meadows Nature Reserve, Mullet Peninsula, Co. Mayo: meadow with extensive Red Clover (Dave Suddaby)
With more diligent searching we have, in recent summers, started to find the nests of these very special insects within the earthen boundary walls and within grass tussocks, which has given us a rare opportunity to study their nesting behaviour. However, very little is known about their requirements, especially in an Irish context, and so to further our knowledge, research was carried out in summer 2019 by University College Dublin. The research study confirmed that the Great Yellow Bumblebee is a rare bee, even on the Mullet Peninsula which is home to the only remaining population currently known, and that BirdWatch Ireland's reserve areas hold the highest numbers. The study also confirmed that they favour foraging on Common Knapweed, although they do also forage on a variety of other plants, particularly clovers and vetches. Our management at our reserves remains focused on breeding waders and breeding Corncrakes, although this works well for these bumblebees and other pollinators, in that we provide good stands of foraging plants such as Kidney Vetch, Red Clover and Common Knapweed for them in the grassland structure. Then when it comes to the autumn, delaying mowing, which is good for Corncrakes, also benefits these foraging plants in allowing them to set seed. At this time we also leave areas unmown, which brings additional benefits, such as providing areas for winter hibernation for the bumblebees.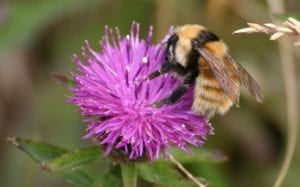 Great Yellow Bumblebee at BirdWatch Ireland's Termoncarragh Meadows Nature Reserve (Dave Suddaby)
The Great Yellow Bumblebee is a rare bee, classified as Endangered on the Irish Red List. It is a very distinctive bee, being 'big and blonde', and although they are active from May, if you are keen to see one then the best time to visit is from late June to August, especially on a fine sunny day when the workers are actively out foraging. Beware though that a similar-looking big blonde bee, the Moss Carder Bumblebee, will also be out foraging in numbers at this time! For more information - •
Investigating the ecology of the Great Yellow Bumblebee (Bombus distinguendus) within the wider bumblebee community in North-West Ireland
• All-Ireland Pollinator Plan:
Protecting Rare Pollinators guidelines: Great Yellow Bumblebee
Dave Suddaby Reserves Manager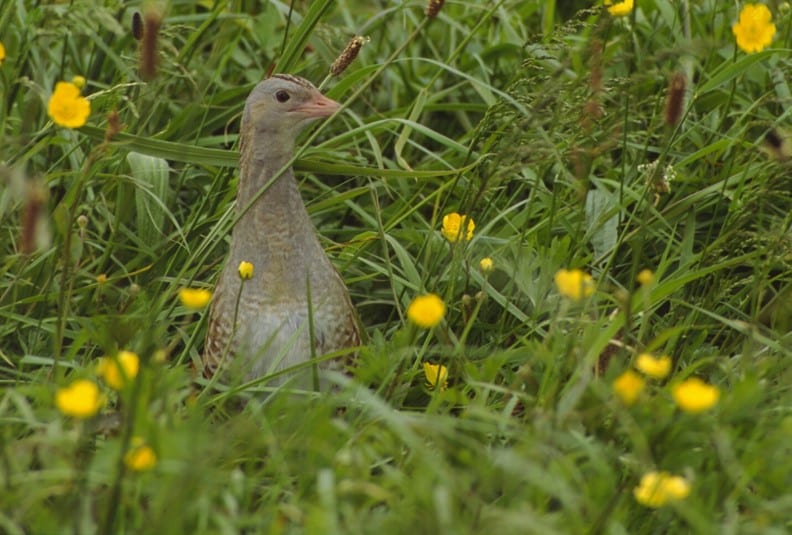 We've got Corncrakes covered on the Mullet!
BirdWatch Ireland has been working to save Corncrakes in Ireland for over thirty years, with support and help from our BirdLife International Partners the RSPB.
Back in 1991, two young Corncrake fieldworkers were employed by BirdWatch Ireland to draw attention to the dire plight of the fast-disappearing Corncrake. Dr Anita Donaghy, now BirdWatch Ireland's Assistant Head of Species and Land Management, was one of them. "In those days, relatively little was known about the ecology of this secretive long-distance migrant, except that they were confined to areas where mowing was late, such as on the floodplain of the Shannon (the Callows) where drainage ditches allowed  the meadows to dry for mowing in late summer.
But through dedication and many days and nights of field research, we have built up and disseminated our knowledge and understanding of all the key components of the management these iconic birds need,
" Anita notes. "Now we know there are three essential ingredients – mowing fields after the second broods hatch in early August, mowing fields from the centre out with margins left along the edges and providing areas of early and late cover to give shelter at the start and end of their breeding season. Gradually we convinced the State to fund schemes for Corncrakes and, along the way, others have joined us. For example, one of our closest allies on Tory Island, Anton Meenan, has worked with BirdWatch Ireland to improve the areas of early cover on his land."
"The early cover patches we have worked so hard to create are always the first place to host a Corncrake on the island," according to Anton.
On our own reserves on the Mullet Peninsula in Co Mayo, we have created a mosaic of species-rich grassland and early/late cover patches, providing prime habitat at all stages of the breeding season.
Last year (2020), NPWS confirmed seven calling males in this area, four of which were on BirdWatch Ireland's reserve at Termoncarragh Meadows.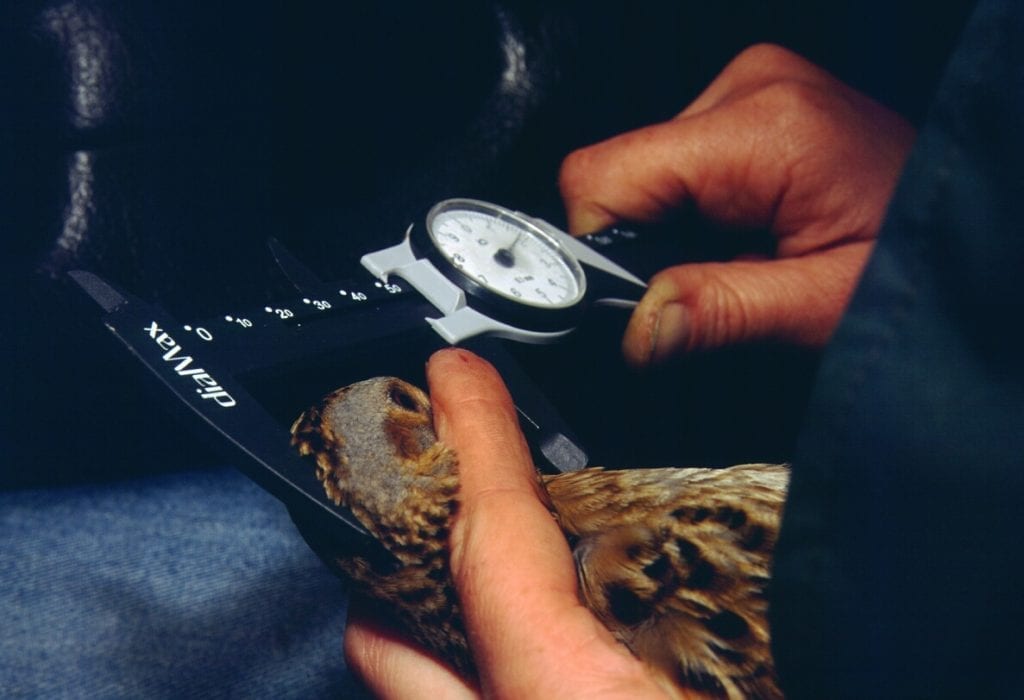 It has taken a huge amount of research over many years to inform the Corncrake conservation methods used in Ireland and Britain today. 
"Creating early cover patches has been key to our successful Corncrake management," said Dave Suddaby, BirdWatch Ireland's Reserves Manager. "The most important thing about early cover vegetation is its structure – it must be tall enough to shelter birds but open enough to allow them to move easily through it. "Several herb species can be the mainstay of an early cover patch: nettles, hogweed and cow parsley are good examples of species with the right structure.
It's best to work with the species found locally or which are easiest to grow in the local conditions. Nettles and hogweed are good choices as tall-herb species
within the right soil structure, especially where that can be enriched with farmyard manure or similar. "Over the years we have worked with local farmers who have provided us with manure and a seed source. The seeds of nettle and hogweed are collected by hand and are then broadcast into the enriched soils; together with the other grasses and herbs that grow up alongside.
These then develop as cover areas over a series of years, providing ideal habitat both early and late in the season.
"It is important though that these do not become thick and impenetrable, and so each autumn these areas are flail-mown to maintain an open structure the following spring, thus negating the need to use herbicides. This management provides habitat for an abundance of invertebrates which Corncrakes feed on." However, we are always trialing new and better ways of providing optimum habitat for Corncrakes and we liaise closely with our RSPB colleagues in this respect. Recent studies indicate that the larger the cover area, the better, so at present, we are experimenting with creating large plots of cover over a whole field. "
We know from radio tracking studies that female Corncrakes far prefer large cover areas in which to raise their chicks over grass which is cut for hay or silage
," says Anita. "Therefore covering entire fields with this type of vegetation could allow more pairs to nest there. Whilst this might not be feasible for farmers who need the grass crop, on a nature reserve, where biodiversity is the focus, we can experiment with this. However, there is a financial cost to this, and with support from the Heritage Council, we have kept costings low; however, that does mean that the cover areas take more time to develop. Even so, it is proving favourable to Corncrakes, with two males holding territory within the field last summer." However, at this reserve not only have we protected Corncrakes, we have created a biodiversity haven for a wealth of other wildlife too. This work was initiated with funding support as part of an EU Termoncarragh Life project for Annex 1 Species between 2001 and 2005, and thereafter by other supporters, particularly the Heritage Council.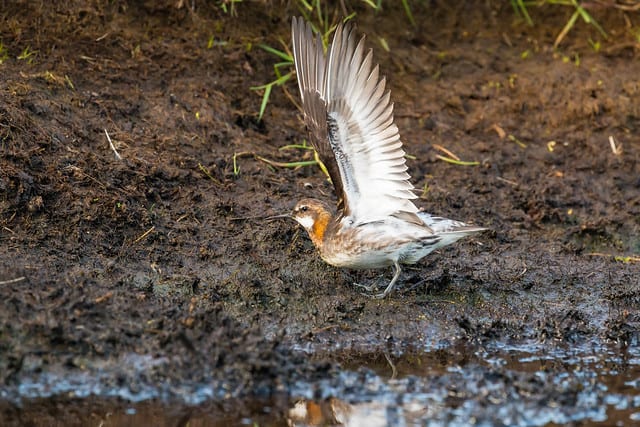 Red-necked Phalarope is one of the rarest breeding birds in Ireland, and one of many species to have benefited from the work on our Mayo reserves.
The restoration of the pool systems at our Annagh Marsh reserve, overseen by Dave, has, after an absence of 30 years, seen the return of successfully breeding Red-necked Phalaropes
. These beautiful and enigmatic birds are one of seven rare or endangered breeding species to occur in the marsh that are Red-listed in our newly updated all-Ireland list of Birds of Conservation Concern (BOCCI 4).
Lapwing is another of these highly threatened Red-listed species, and our active management has seen their breeding population grow from zero to 26 pairs over the last 10 year
s, assisted by the erection and management of a predator-proof fence and the help and cooperation of local farmers. With improved productivity, breeding Lapwings have returned to the surrounding area.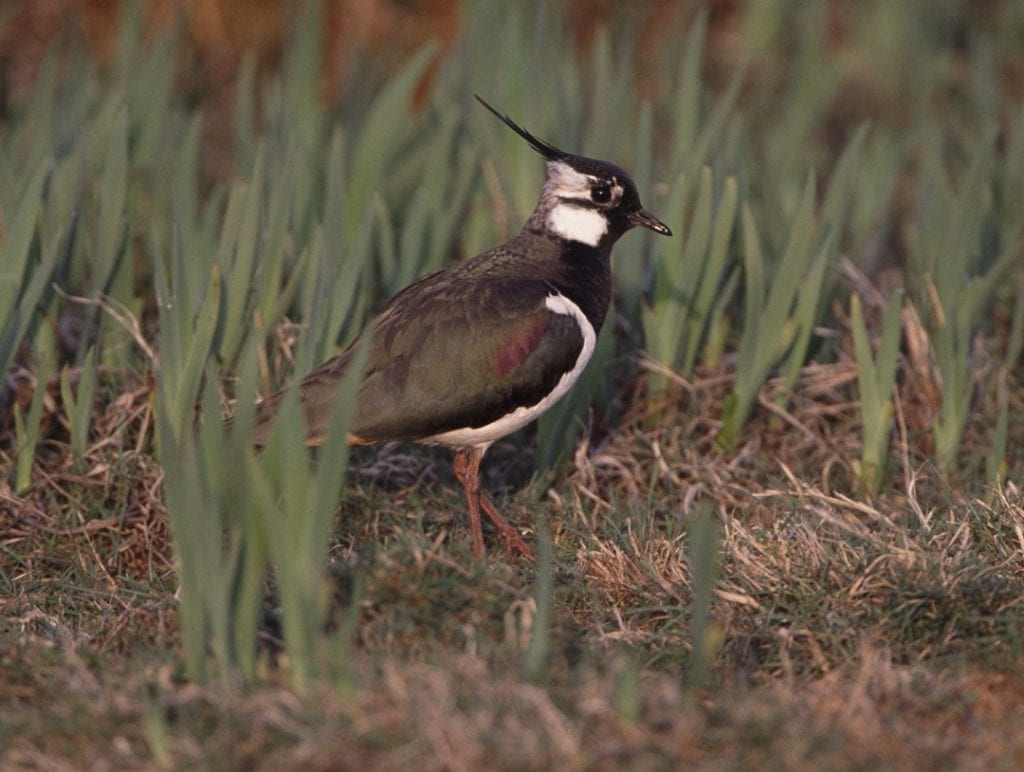 Breeding Lapwing have been lost from many parts of Ireland, but their numbers are increasing on our Mayo reserves and surrounding farmland.
Our management at the marsh and nearby at our Termoncarragh Meadows reserve is also providing a haven for a suite of rare and vulnerable invertebrates, such as the Belted Beauty moth, the Red-banded Sand Wasp and the Irish Click Beetle
Selatosomus melancholicus
. A recent study by University College Dublin confirmed that our reserve areas hold the highest numbers of the rare and endangered Great Yellow Bumblebee on the Mullet Peninsula, which is home to the only remaining population currently known in Ireland. At BirdWatch Ireland, we are working tirelessly to protect biodiversity through our project work, our reserves and our advocacy for nature.
If you would like to support this vital work, please become a BirdWatch Ireland member
You can read more about our Annagh Marsh and Termoncarragh Reserves, and about where to go birdwatching in north-west Mayo, in the articles below, taken from our membership magazine 'Wings'.