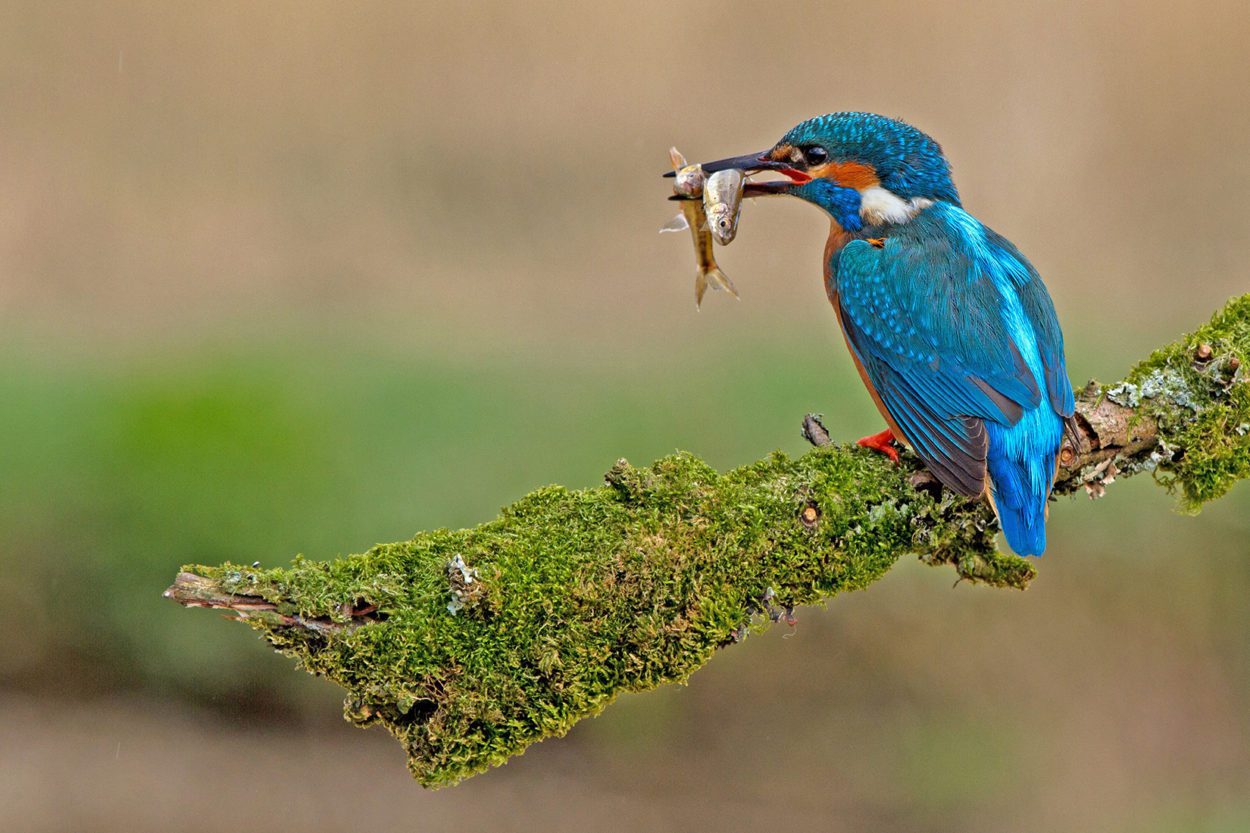 Ireland needs to reset its relationship with nature and prioritise safeguarding of ecosystems. 
BirdWatch Ireland has published a Manifesto for Nature: a set of proposals for the next government to restore nature in Ireland, to address declines in bird species, other wildlife and habitats, and to tackle climate change. BirdWatch Ireland calls on members of the public to put the issues of biodiversity loss and climate change front and centre with general election candidates.
Ireland's Biodiversity is in A & E
Ireland's biodiversity and ecosystems are in bad shape. Two-thirds of our regularly occurring wild bird species are Red or Amber Listed Birds of Conservation Concern; there has been a 40% decline in waterbird species in less than 20 years; one-third of our wild bees are threatened with extinction; eighty-five percent of internationally important and EU designated habitats are in bad condition, with agriculture impacting 70% of those; only one-third of hedgerows surveyed are in good ecological condition; river and estuarine water quality is declining. Overfishing continues to deplete fish stocks and other wildlife. Habitat destruction and fragmentation, pollution and other human-induced factors are the main reasons for degradation and the impacts will be exacerbated by climate change.
Oonagh Duggan, BirdWatch Ireland's Assistant Head of Advocacy, said:
"Biodiversity in Ireland is in A&E and it needs the full backing of political parties and the public to work together to halt and reverse the declines in species and habitats".
"We call on the government to establish a sound pathway to halt and reverse biodiversity loss and restore nature, deliver robust climate action, develop a new food and agriculture policy and to protect our seas for nature and people.We have no time to lose."
BirdWatch Ireland calls on political parties to commit to immediately establishing the Citizens' Assembly to address biodiversity loss as per the Dáil decision in May 2019. We cannot delay any further and we must act together to save nature in Ireland and in a way that sets us on the path to address biodiversity loss.
There are other policy decisions which could be taken straight away and would help significantly. These include (see attached and link below for full list proposals):
Developing and implementing recovery plans for a range of species on the brink of extinction.
Filling the critical gaps in our knowledge on several bird species so we can protect them.
Ensuring that the current round of negotiations on the Common Agriculture Policy prioritises support for the farmers undertaking low-intensity High Nature Value farming which is so critical to our grassland biodiversity like Curlew, many bee and butterfly species, wildflowers and more.
Ensuring that afforestation policy doesn't impact important areas for birds and other wildlife and is composed mainly of native tree species.
Developing a new law to protect hedgerows.
Ensuring that the environment is protected on the island of Ireland through the Good Friday Agreement. Birds don't know what borders are.
Increasing the budget of the National Parks and Wildlife Service to €100 million so they can do their job.
Fully implement the Common Fisheries Policy, stop ignoring the science and end overfishing.
By 2030 we want to see 30% of Ireland's land and seas protected for nature and restore 15% of these areas. Nature can help us with climate action but for too long it has been ignored. Peatland, woodland and grassland restoration in particular would bring climate and nature dividends making them a win-win.
Oonagh Duggan continued:
"This week the World Economic Forum is happening in Davos. This forum on business people, economists and politicians has listed Biodiversity loss in its top 5 impacts and risks globally for the coming decade. It really is time for Ireland to reset its relationship with nature for its own intrinsic value and for people".
"People need nature and we are part of it. We love hearing bird song, seeing wildflowers, walking by the sea and in woods. It's good for our mental health. We depend on it for food, fibre, and to regulate air, water and climate. It is our life support system and we must support it now too".