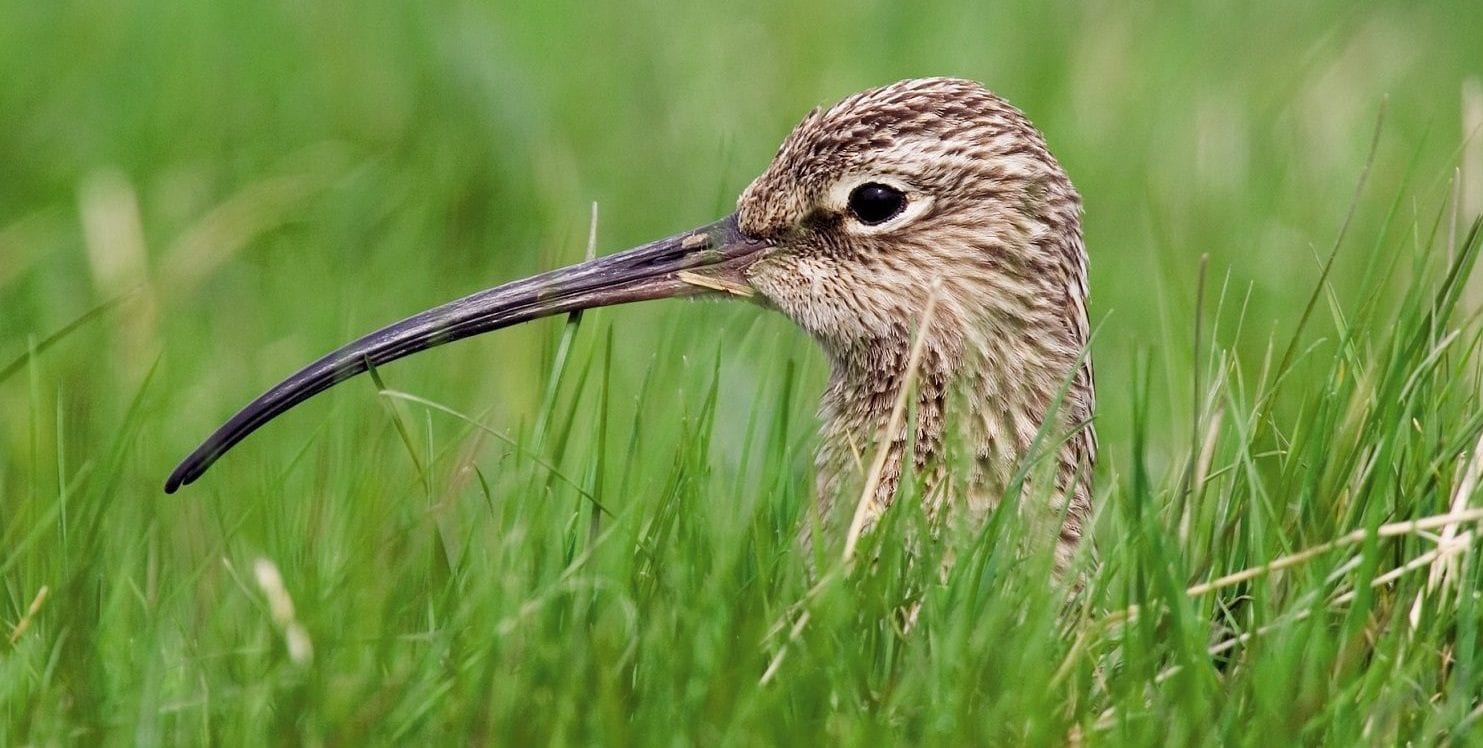 On World Curlew Day, the Curlew is a symbol of successive government failure to protect our wildlife.
BirdWatch Ireland's top scientists are today, on World Curlew Day, meeting Ministers of State Malcolm Noonan and Pippa Hackett to discuss alarming wild bird declines. Experts on farmland birds, waterbirds and seabirds will tell the ministers that successive governments have ignored biodiversity and that they must seize the moment to turn around the fate of so many species.
Last week BirdWatch Ireland and RSPB Northern Ireland jointly published the Birds of Conservation Concern in Ireland 2020-2026 list. Using a traffic-light system, it reviewed the conservation status of 211 regularly occurring bird species in Ireland. The findings revealed a shocking 46% increase in the number of bird species on the Red List, the highest threat category, since the last review in 2013. Altogether 63% of bird species on the island of Ireland are now in serious trouble, a truly shameful and unacceptable situation that must urgently be addressed by government.
Ministers will hear that the catastrophic declines of farmland birds, especially breeding waders like the Curlew and the Lapwing, are a consequence of successive agriculture and forestry policies which have prioritised intensification and afforestation at the cost of homes for biodiversity.
Dr. Anita Donaghy, BirdWatch Ireland Head of Species and Land Management said:
"On World Curlew Day we are still waiting on government to implement the recommendations of the Curlew Task Force published in 2019. We cannot delay anymore.
"We have reached a tipping point in the future of many of our wild bird populations. The declines in the Kestrel, the beautiful and formerly common farmland bird of prey that hovers while hunting rodents, are grave. They indicate that our countryside is becoming ever more inhospitable for nature. This must be resolved in AgriFood Strategy 2030, the CAP Strategic plan and in the Forestry Programme for once and for all.
"Successive governments have targeted funding on intensification and forestry premia, and much less so at supporting farmers to save the habitats of threatened species on their farms."
Dr. Lesley Lewis of BirdWatch Ireland, co-author of the Birds of Conservation Concern in Ireland paper said:
"Ireland's waterbirds are declining at rate higher than those in most other EU member states. Government must now put in place a multilateral and all-of-government approach with biodiversity at the heart of decision making. Otherwise the trend will be for more species to join the Red List and to head for extinction here"
Dr. Stephen Newton, BirdWatch Ireland Senior Seabird Conservation Officer said:
"Post Brexit, Ireland is the most important EU member state for the 4 Red-listed seabird species Puffin, Razorbill, Kittiwake, and Leach's Storm Petrel. We must meet national and EU targets to cut emissions and also ensure that offshore renewables safeguard threatened species. To do this we need a lot more funding for research into species ecology".
Oonagh Duggan, BirdWatch Ireland's Head of Advocacy said:
"Failure to adequately fund the National Parks and Wildlife Service has hindered species and habitat conservation at every level. Government ambitions to meet climate targets can be supported by ambitious restoration of habitats, but significantly increased staff numbers and funding is required within the NPWS so it can be fit for purpose for this task."