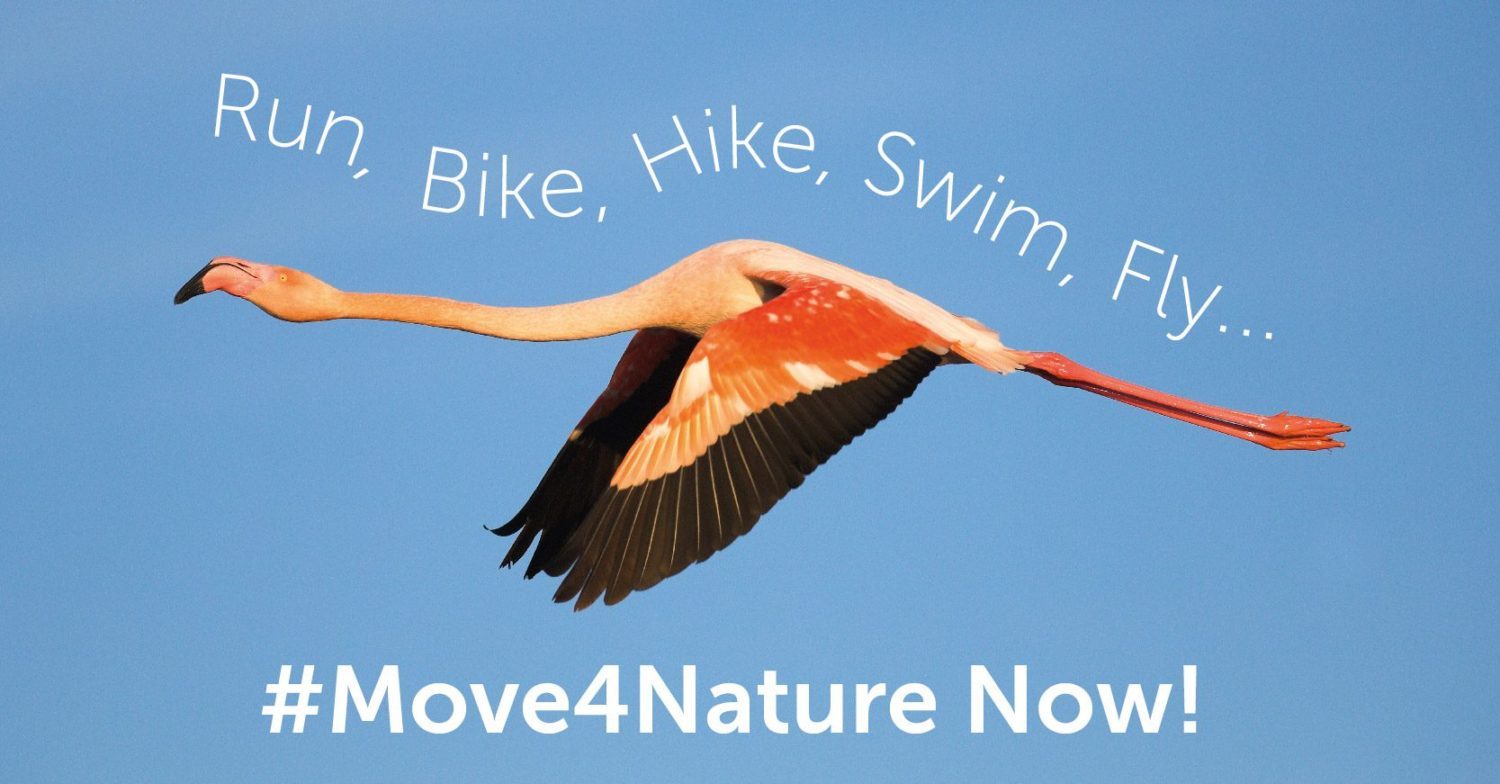 Log the kilometres you walk, cycle, run, swim or roll in support of a new Nature Restoration Law
BirdWatch Ireland is calling on members of the public to #Move4Nature. People are being asked to log the kilometres they cycle, walk, swim or roll outdoors to support a new nature restoration law being proposed at EU level.
Log your kilometres on this BirdWatch Ireland #Move4Nature webpage . People can also take a selfie and post on social media with the hashtags #RestoreNature #Move4Nature. 
This is a European wide campaign and the kilometres logged will be presented to the European Commission to show the level of public support to restore nature and for a strong new nature restoration law.
We are only as healthy as the nature around us. Like a house that has become derelict, degraded habitats don't function properly, cannot support inhabitants and are vulnerable to external shocks like those which climate change is bringing. We are advocating for a new law to compel Ireland to #RestoreNature.
Unfortunately eighty-five percent of internationally important habitats in Ireland are in poor condition [*]. This includes land-based habitats like peatlands, rivers, lakes, coastal and marine habitats. This means that not only are these habitats not able to support wildlife as they should, some, like peat habitats, are not able to function to store carbon or hold water to reduce flooding. Coastal habitats such as dunes which are damaged are less able to act as a defence against sea level rise. Our woodlands are in poor condition and we need a lot more of them and we're losing our biodiversity-rich grasslands.
We need a strong nature restoration law to support people and planet. The new law would compel member states including Ireland to restore degraded habitats and ecosystems. Publication of a draft law has been delayed twice and now we expect it to be published by the European Commission on June 22nd.
Just this week the Central Statistics Office published survey results on the attitude of the Irish public to the outdoors [3] and environmental concerns. Of the respondents, 98% said they enjoyed being outside with 76% choosing to be outdoors because it is good for their mental health and wellbeing, with 75% saying that they go outside for exercise. In addition respondents were most concerned about five main environmental issues: climate change (58%), pollution of freshwaters and marine waters (57%), loss of habitats (47%), loss of biodiversity (46%), and air pollution (45%).
Nature restoration can become a real game-changer and a win-win solution to tackle the climate and biodiversity crises but it's also so important for people's well being too. But for this to happen, it needs to be timely, credible and ambitious. We need the EU nature restoration law now for people and for our country!