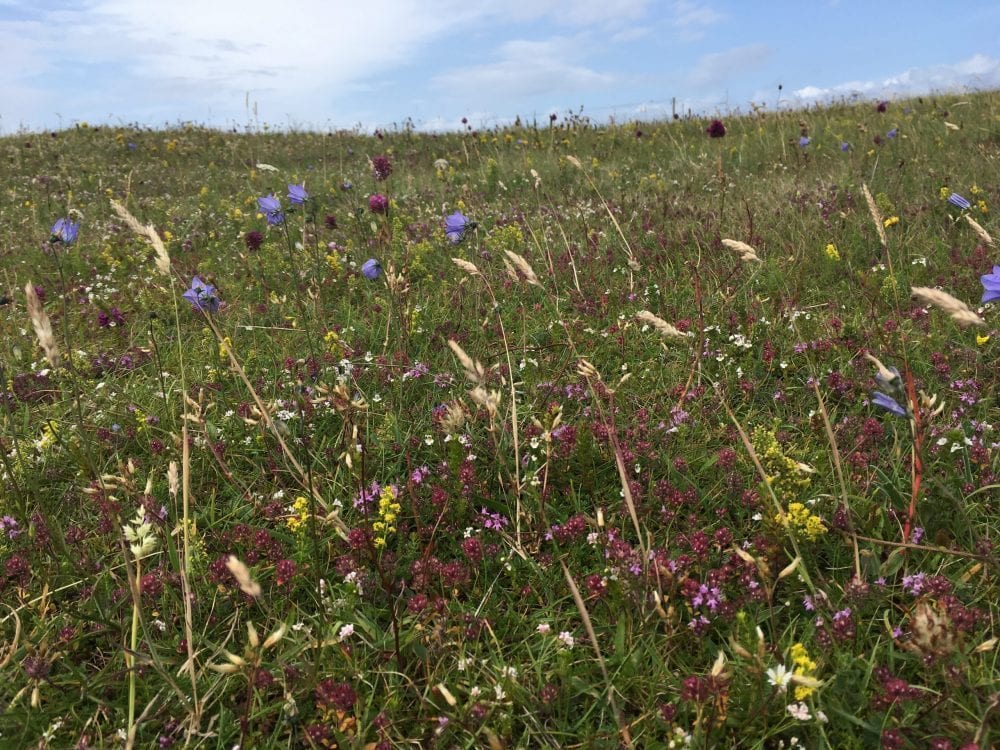 BirdWatch Ireland broadly welcomes the publication of the Programme for Government. Upon detailed review of the document, we can confirm that it mentions biodiversity 50 times including in the sixth sentence of the document. This is significant progress since the 2016 Programme for Government, when biodiversity was not mentioned at all.
On May 9th 2019 the Dáil declared a biodiversity and climate emergency, based on grave national and international scientific evidence that humanity was a having a devastating impact on habitats, species and on our climate. We submitted 50 detailed sectoral and cross cutting "asks" in advance of government formation talks and based on our Manifesto for Nature to address the biodiversity emergency. Two of those asks are included in the Programme for Government and there are partial commitments to 6 others.
BirdWatch Ireland welcomes the radical proposal and plans to reduce greenhouse gas emissions by 7% annually, but there are no clear targets, urgency, concrete actions or funding commitments to address Ireland's biodiversity emergency.  The Programme for Government had an opportunity to reflect the scientific evidence and to bring back thriving biodiversity as a permanent feature of the Irish landscape through transformational policies, but it has only touched the tip of the iceberg. Sectoral safeguards for biodiversity are also missing including the urgent need to address gaps in the knowledge on seabirds in relation to offshore wind farm development.
Oonagh Duggan Assistant Head of Policy and Advocacy said "Biodiversity is finally on the political agenda but much more needs to be done to address the biodiversity emergency. We support the direction of travel of this Programme for Government and we will work hard with all parties to ensure that much more will be achieved for wild birds and their habitats, other biodiversity and a stable climate".
It is welcome to see further commitment to the Dáil declaration to establish the Citizens' Assembly to address biodiversity loss but there is no urgency implied due the lack of a timeline. We call on the new government to set up this long-promised Citizens' Assembly within its first 100 days.
We also warmly welcome the action to explore how bodies established under the Good Friday Agreement can ensure a joined-up approach to environmental issues on an all-island basis and seek to develop an all-island strategy to tackle climate breakdown and the biodiversity crisis, as Ireland is a single biogeographic unit and birds don't know what borders are.
We very much support the commitment to use wellbeing indicators as well as economic indicators in future and the provision of more opportunities for citizens to cycle and walk and improve their wellbeing.
The proposed Land Use review is very promising and needs to be kick started as a matter of urgency. We welcome the coordination of actions in the Programme for Government regarding peatlands to maximise the benefits for biodiversity and urge parties to ensure that birds of our peatlands and other wildlife are given space to thrive.
While the Programme commits to the EU Green Deal, there are no firm commitments to the ambitious targets of the EU Biodiversity Strategy 2030 which formed such a key part of BirdWatch Ireland's "asks" of political parties in the run-up to this year's General Election, including setting a legally binding target that at least 30% of Irish land and sea be primarily managed for nature with 10% strictly protected and a target of restoration of 15% of terrestrial habitats and seas. There is still time for the government to give their full support to these targets in the forthcoming European Council meetings and we call on it to do so.
BirdWatch Ireland is very disappointed that no additional funding has been committed to the National Parks and Wildlife Service, the state body which leads on the protection of biodiversity in Ireland and whose funding has never recovered from the 2008 recession cuts. In addition, the proposed review of its remit, status and funding in the absence of any firm promise to strengthen it is worrying: we hope that this is merely an oversight, and would stress that BirdWatch Ireland stands ready to assist in any review.
Many of the Programme mentions of biodiversity relate to agriculture, the intensification of which has been the primary driver of terrestrial habitat loss and degradation, declines in bird species and insects including pollinators, and loss in water quality. It appears that the Programme for Government is not taking the foot off the intensification pedal, of dairy farming in particular and we are very concerned that this will result in further loss of biodiversity. We welcome the commitment to address Common Agriculture Policy rules on land eligibility and rewarding farmers for ecosystem services. We are disappointed to note that there is no obvious support for High Nature Value low intensity, low-input livestock farming, often undertaken by small farmers, which could, if supported properly deliver highly effective conservation of habitats and species and support farmers financially.
Wild birds are indicators of the health of our environment and farmland birds in Ireland have suffered catastrophic losses, with breeding Curlew, Lapwing, Dunlin, Golden Plover, Hen Harrier, and Corncrake hanging on a thread with little or no recovery in sight. We have also seen dramatic declines in species like Barn Owl and Yellowhammer in both range and numbers. And now, very worryingly, once previously common and widespread farmland birds like Kestrel and Stock Dove are declining which suggests that impacts of changes in agriculture are spreading to more generalist species. The scale of the challenge of addressing loss of farmland birds and other biodiversity is staggering but the right type of farming is a critically important part of the solution.
Oonagh Duggan said "The proposed €1.5bn REPS 2 scheme encourages planting of native forestry and enhancing biodiversity, but this new money will need to be strategically targeted so that the most threatened species and habitats benefit and are not further threatened."
She continued, "Ireland has been a leader in targeted results-based agri-environment schemes but there needs to be many more. We welcome the support in the Programme for Government for these. "Supporting landscape scale, well-funded actions with long contracts would incentivise farmers to farm for Curlew (and other threatened species), or to farm for carbon.
In relation to the Marine the EU Biodiversity Strategy targets of 30% designation for nature and 10% strict protection by 2030 must be set in stone.
The transformational policies required based on the science to address the biodiversity emergency are still to come and we will work with the new government to develop and implement them.