Jack Snipe
| | |
| --- | --- |
| Irish Name: | Naoscach bhídeach |
| Scientific name: | Lymnocryptes minimus |
| Bird Family: | Waders |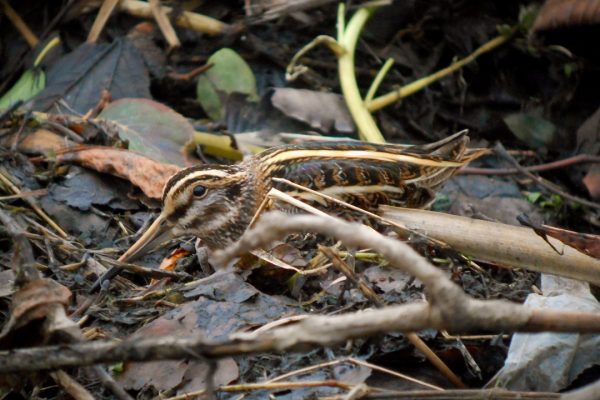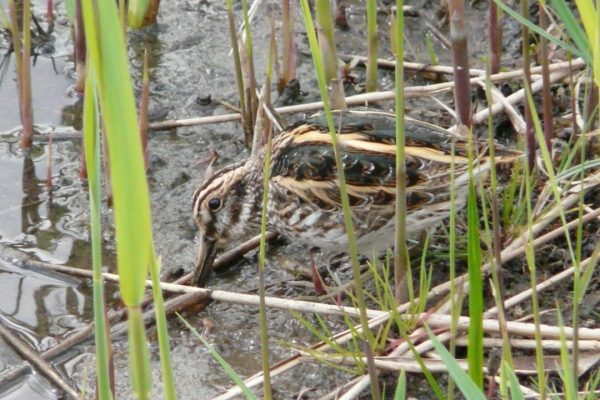 Status
Winter visitor - there are 4 populations which breed across northern Europe, Russia and Siberia, and migrate west and south to winter in Europe, Africa and Asia. They occur in Ireland throughout the winter period, and also on passage. Most in Ireland between September & March.
Identification
A tiny version of the Common Snipe, but only a winter visitor and passage migrant. Almost never seen on the ground, as it will sit tight, crouching low, until nearly stepped on, before exploding into the air and then landing usually a short distance away (Snipe tend to fly well away after being disturbed). A combination of this behaviour and its obvious small size is usually how Jack Snipe are identified. The straight bill is much shorter than a Snipe's and the wings neater and blunter - almost giving the impression of a Dunlin-sized bird in flight. Not common and usually only seen singly.
Voice
Almost silent in winter, but may occasionally give a quieter version of the Snipe's call when flushed.
Diet
Feeds in dense grass and low cover, taking larvae and adults of many insects, molluscs, worms and plant material.
Breeding
Does not breed in Ireland. Jack Snipe that winter in Ireland breeds in bogs in Scandinavia and northern Russia.
Wintering
Winters all over Ireland, highly elusive.
Winter visitor frequently under-recorded due to excellent camouflage.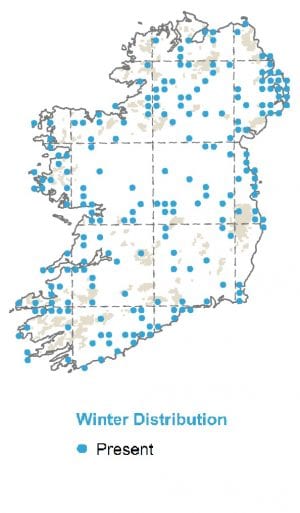 Breeds in Lapland on expansive quaking bogs.