Tufted Duck
| | |
| --- | --- |
| Irish Name: | Lacha bhadánach |
| Scientific name: | Aythya fuligula |
| Bird Family: | Ducks |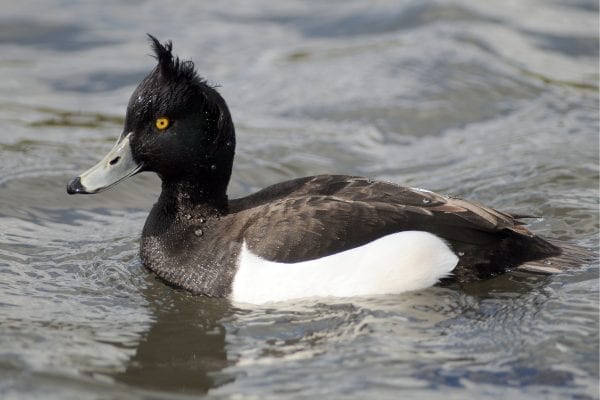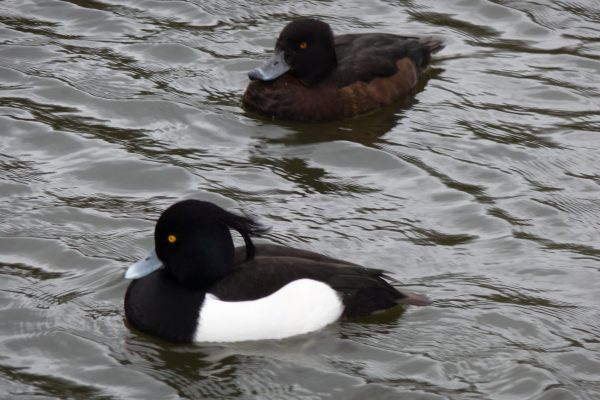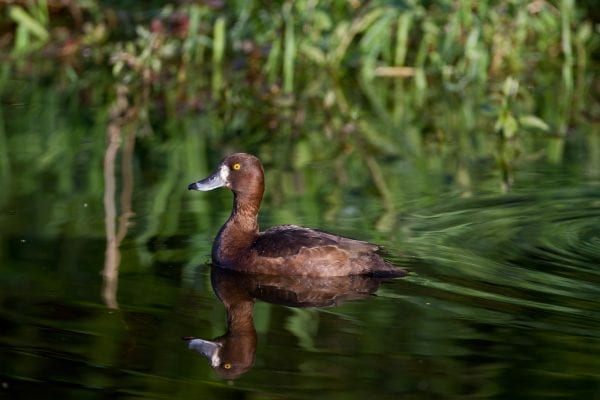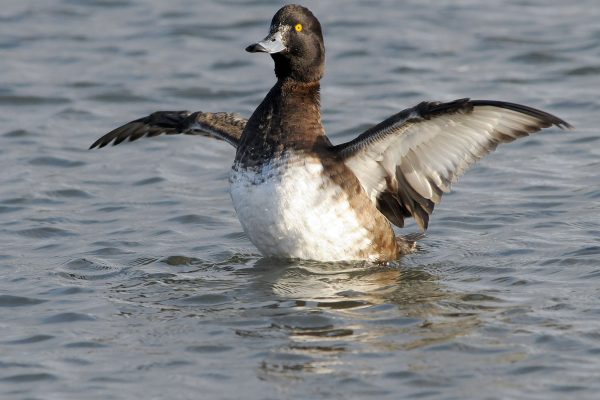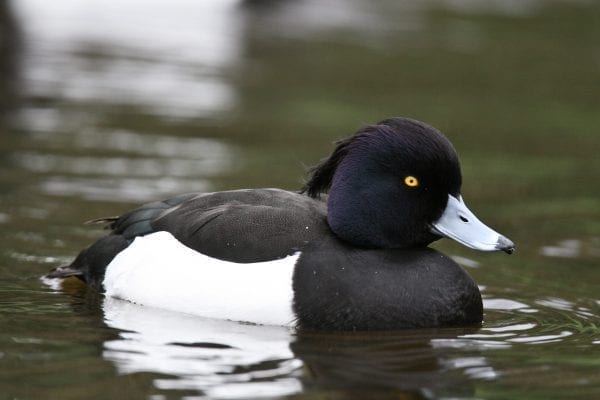 Status
Resident & winter visitor. Birds breeding in southeast England have been seen to move to Ireland, possibly influenced by cold weather.
Identification
Small and short-bodied, with large head and crest which is longer in breeding males than other plumages or females. Males with black plumage, white flanks, yellow eye and blue-grey bill. Females largely brown with paler flanks, resembles Scaup, especially with some showing extensive white band around the base of the bill.
Voice
Display call described as nervous, quick, bubbly series of accelerating notes
Diet
Feed predominantly on mussels, and to a lesser extent on crustaceans, insect larvae (particularly caddis-fly) and bryozoans.
Breeding
Show a preference for large open lakes in lowland areas, where nests are built in waterside vegetation. Many nests in close proximity to each other.
Wintering
Lowland freshwater lakes. Often seen on town lakes, canals and slow-moving rivers.
Monitored by
Irish Wetland Bird Survey.
Widespread resident with numbers increasing in Autumn and Winter from an influx of birds from Scandinavia.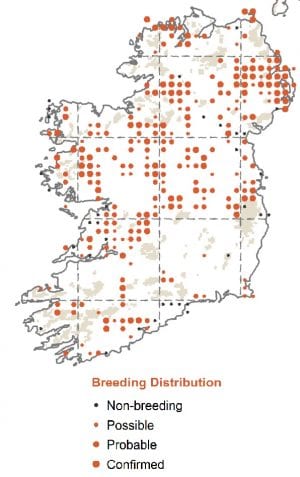 Loughs Neagh & Beg in County Antrim the most important site, supporting >20,000 birds. Lough Corrib in County Galway, Lough Ree in County Longford, Lough Ennell in County Westmeath and Lough Derg (Shannon) in County Tipperary are other important wintering sites (1,000-6,000 birds).