Storm Petrel
| | |
| --- | --- |
| Irish Name: | Guairdeall |
| Scientific name: | Hydrobates pelagicus |
| Bird Family: | Tubenoses |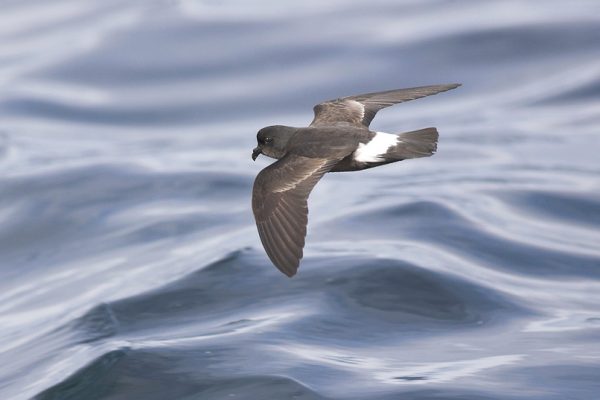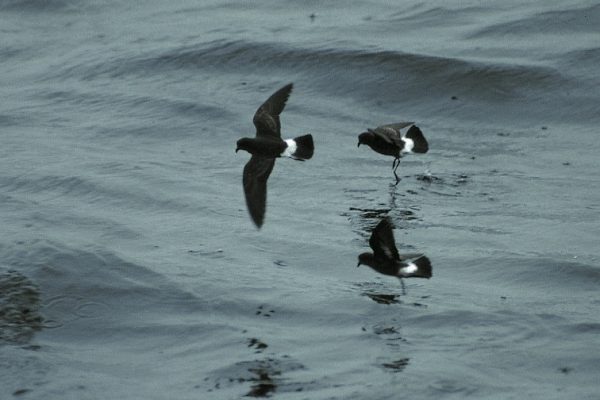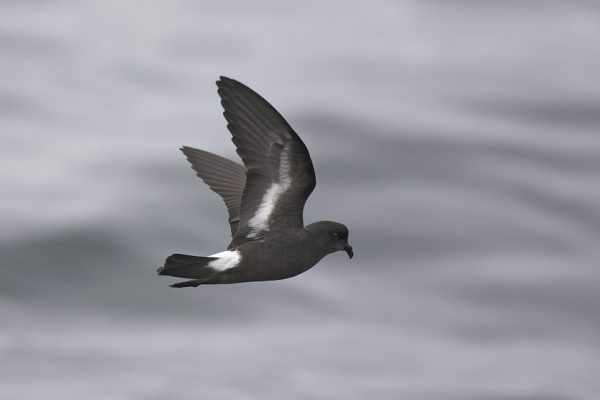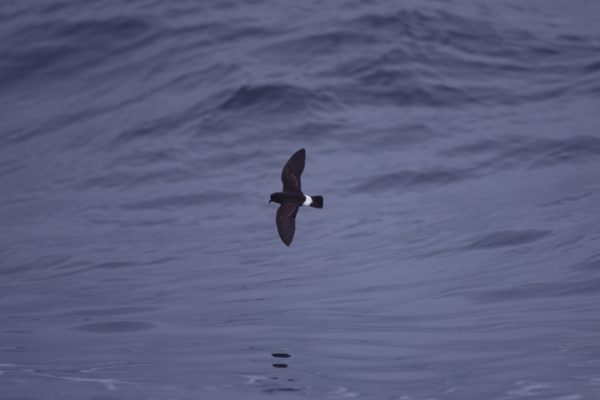 Status
Summer visitor to all coasts from April to August.
Identification
A small, dark seabird with a white rump, recalling a House Martin. Small in size with short wings, a quick flight action, sometimes dangles legs over the sea when feeding. Straight bill with hooked tip and tube-shaped nostrils on the upper mandible, giving distinctive bill shape if seen at close range. Nostrils used to excrete salt. The smallest of the petrels found in Irish waters and only likely confusion is with the scarcer Leach's Storm-petrel (the Wilson's petrel is very rare). Small size, square shaped rump patch extending down onto the sides and quicker flight action aid separation. Diagnostic broad, whitish band on underwing. Square shaped tail.
Voice
Leach's Storm Petrel and House Martin.
Diet
Taken from the sea. Small fish, plankton, molluscs and crustaceans.
Breeding
Breeds in colonies on islands off the west coast. Found from Co. Cork to Co. Donegal. A difficult species to survey as it only returns to its nest site after dark which is concealed under vegetation, in boulder fields and in old buildings and walls. The great bulk of the population is found in Co. Kerry with the Skelligs and the Blaskets having huge colonies. The largest colony surveyed in the world to date is on a Inishtooskert, in the Blaskets, a small uninhabited island easily visible from the mainland.
Wintering
Pelagic, winters at sea in the South Atlantic.
Monitored by
Breeding seabirds are monitored through surveys carried out every 15-20 years, the last was Seabird 2000, which was undertaken between 1998 & 2002.
Most likely to be seen off Western and Southern Coasts. Coming in to land at night to breed. Can be seen out from Skerries Co. Dublin and Carnsore Point Co. Wexford.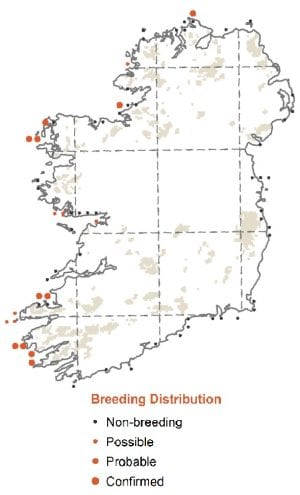 Winters in South Atlantic Ocean. In Ireland mostly seen from boats. Rarely near land in day time.