Roseate Tern
| | |
| --- | --- |
| Irish Name: | Geabhróg rósach |
| Scientific name: | Sterna dougallii |
| Bird Family: | Terns |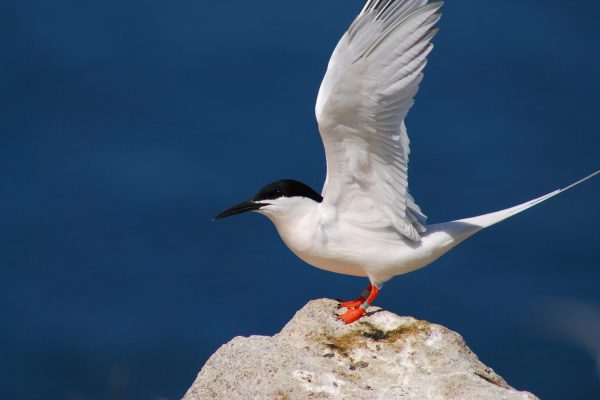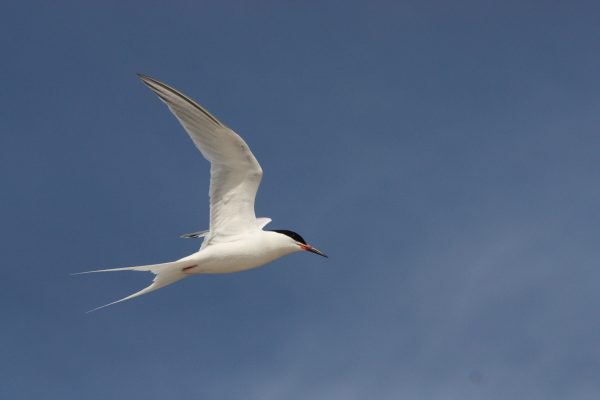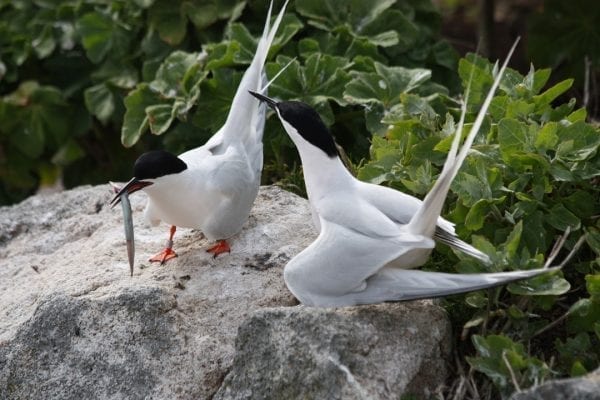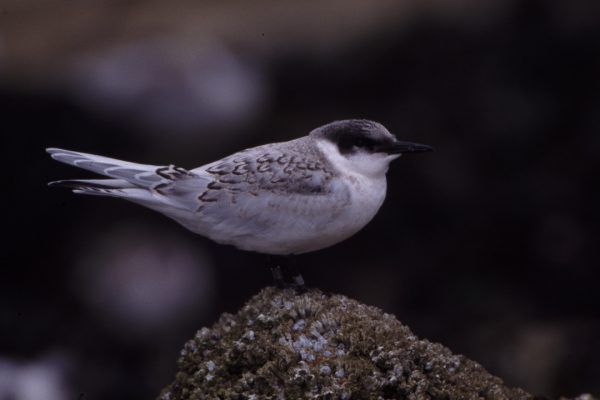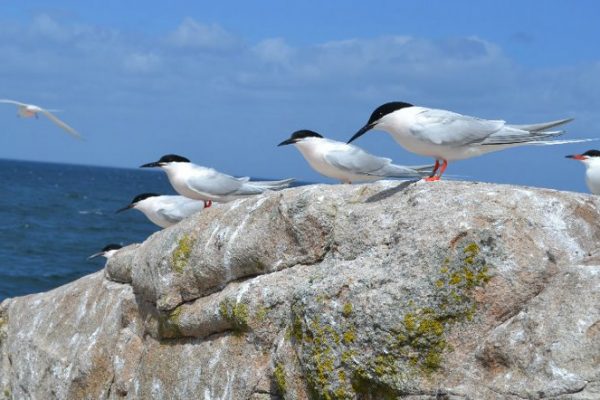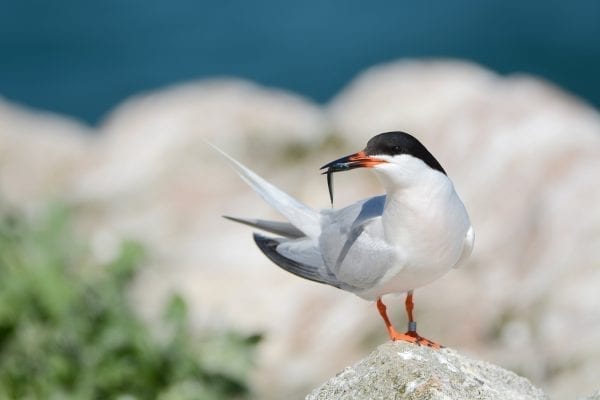 Status
Rare summer visitor from April to October, the majority breeding at two sites in the Irish Sea, with another colony in Wexford.
Identification
Only seen over the sea. Slender seabird with narrow, pointed wings, long forked tail and long, pointed bill. Bill all dark with a red base when breeding. Grey above and white below, dark cap to head. Flight light and buoyant, can hover briefly over the sea before diving in, dives in with a distinctive angled powerful dive. A slight, elegant tern which is similar to Common and Arctic Terns. Told apart by flight action, more rapid and shallower wingbeats with shorter wings giving a more direct looking flight. Birds in adult summer plumage are very pale, much paler than other terns, with a faint rosy tinge to the upperparts. Legs are long and bright red. Tail steamers very long. Lacks dark trailing edge to primaries. Winter plumage, like all terns is different from breeding plumage. Adult winter plumage develops white forehead and dark carpal bar. Juvenile birds have bold patterns to upperparts with dark legs and bill. First winter birds similar to adults but with some retained juvenile feathers.
Voice
Calls either quick wader like "kerrick" (not unlike Sandwich Tern) or a deep, harsh "ach".
Diet
Chiefly marine fish.
Breeding
Nest colonially on the ground. Restricted to two main colonies in Ireland, one on the island of Rockabill, off Skerries, Co. Dublin and one at Lady's Island, near Rosslare, in Co. Wexford. Birds have bred at other sites recently, for example on Dalkey Island, Co. Dublin and on the Blasket Islands Co. Kerry. Rockabill holds the most important colony in Europe with up to 1,200 pairs of birds. The colony at Lady's Island is much smaller with around a hundred pairs.
Wintering
Winters in west Africa.
Monitored by
Roseate Terns are monitored annually at their breeding colonies on Rockabill Island and Lady's Island Lake. Also all-Ireland tern survey in 1995, and through breeding seabird surveys carried out every 15-20 years, the last was Seabird 2000, which was undertaken between 1998 & 2002.
Very localised summer distribution, Winters in West Africa. Lady's Island, near Rosslare, in County Wexford plays host to an important number of birds as does Rockabill Island off Dublin Bay. A small recently established colony exists on Maiden Rock, Dalkey, Co. Dublin.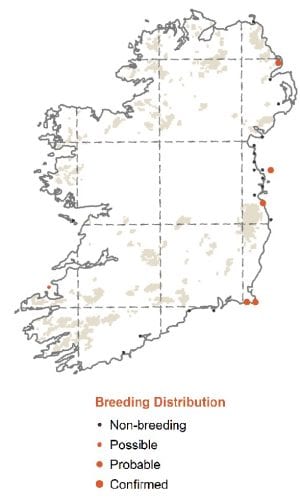 Blog posts about this bird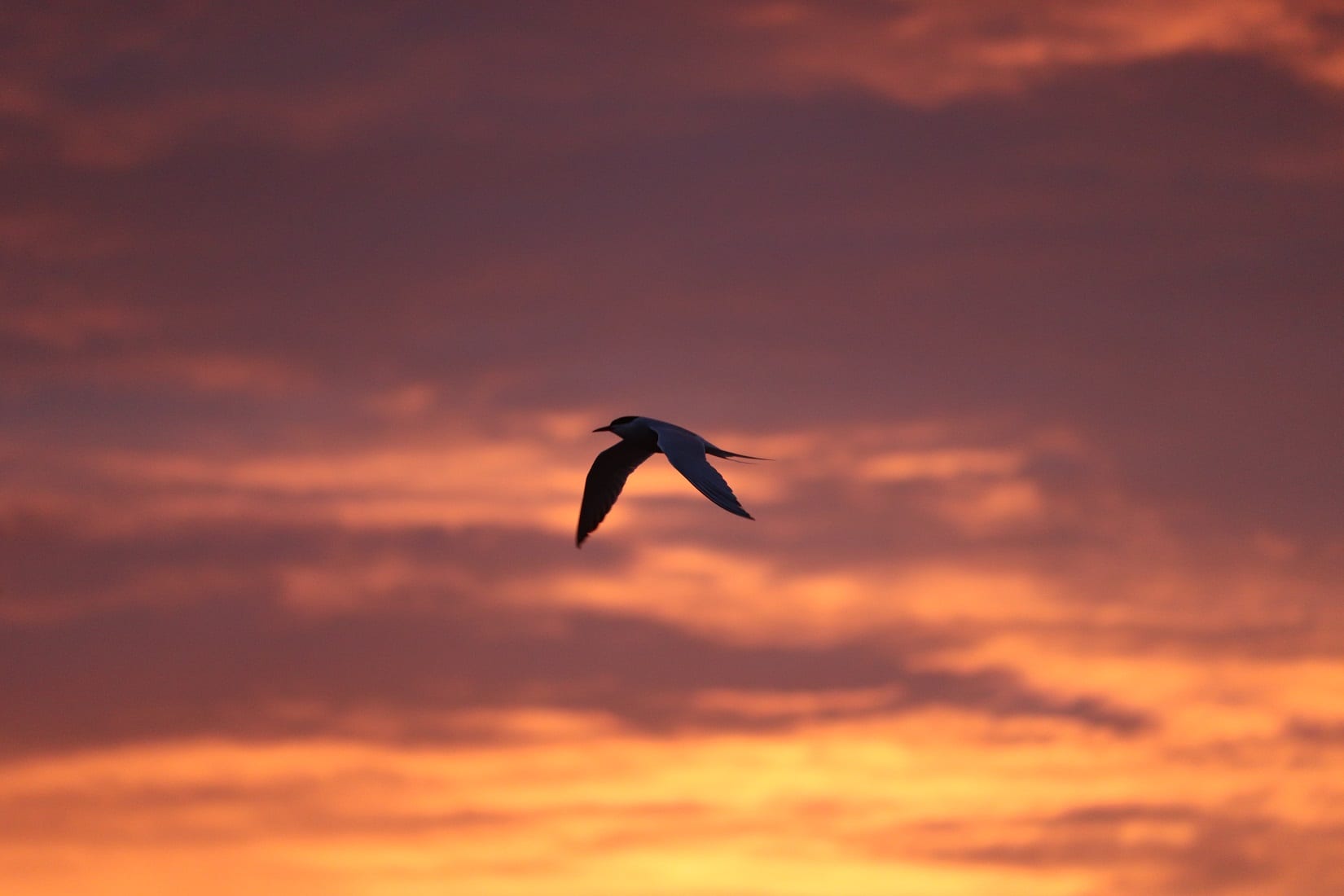 Rockabill 2019 - One week down, plenty to go!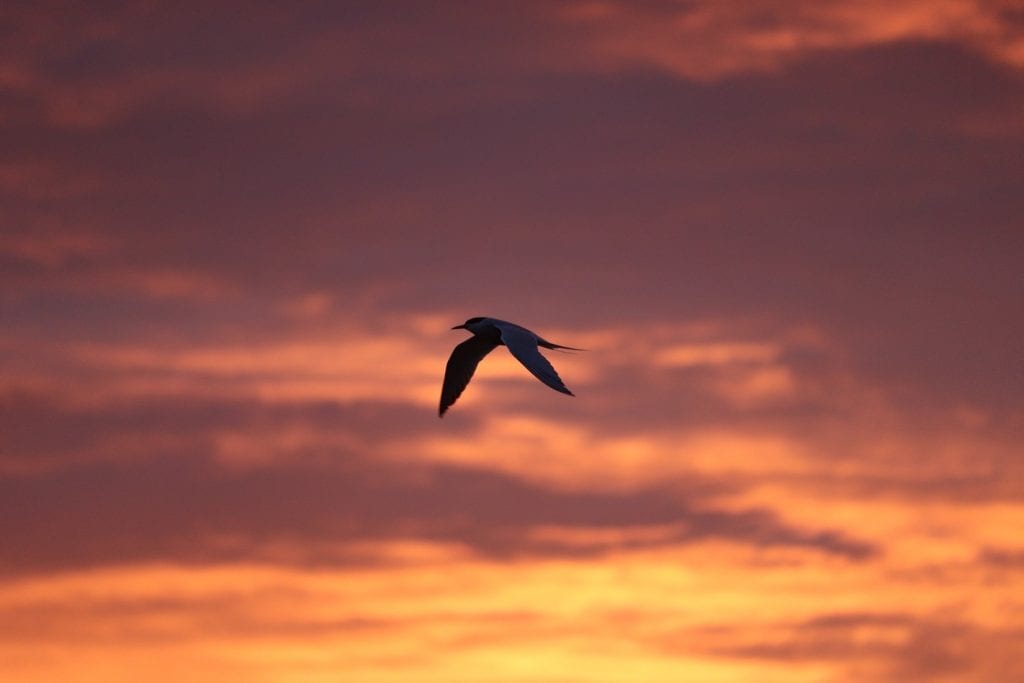 We've finished our first week out here on Rockabill and it certainly did not disappoint. From Storm Hannah to the arrival of the Common Terns, it's been an interesting week.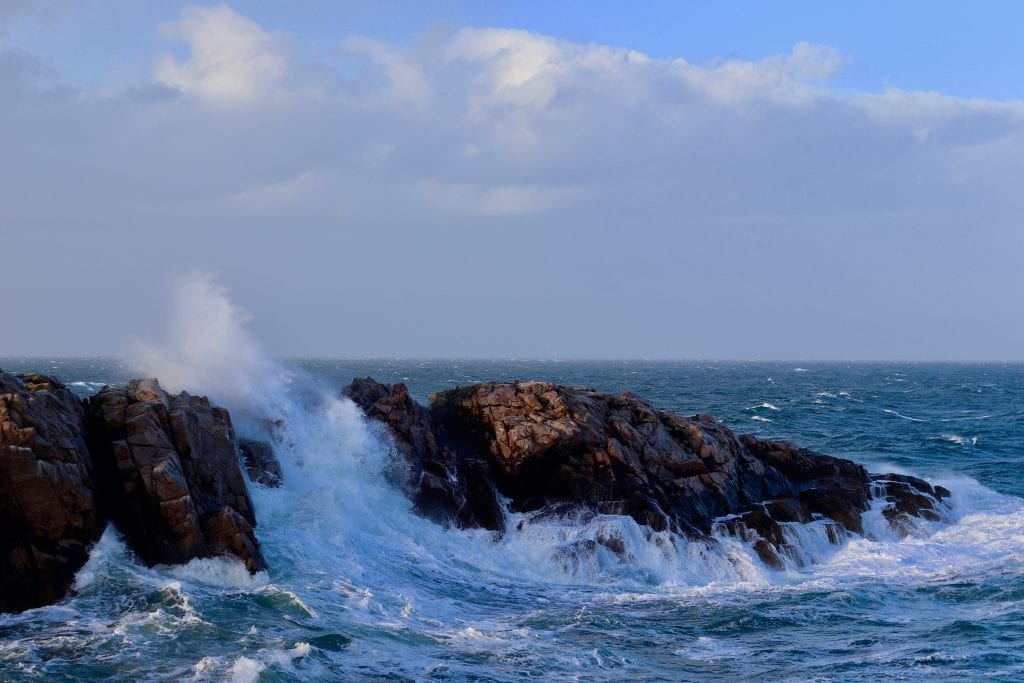 Our bird species list is now at 21. Kittiwakes have started to occupy cliff ledges in KittiCity and KittiPoint along with in section 4C and out in the Bill.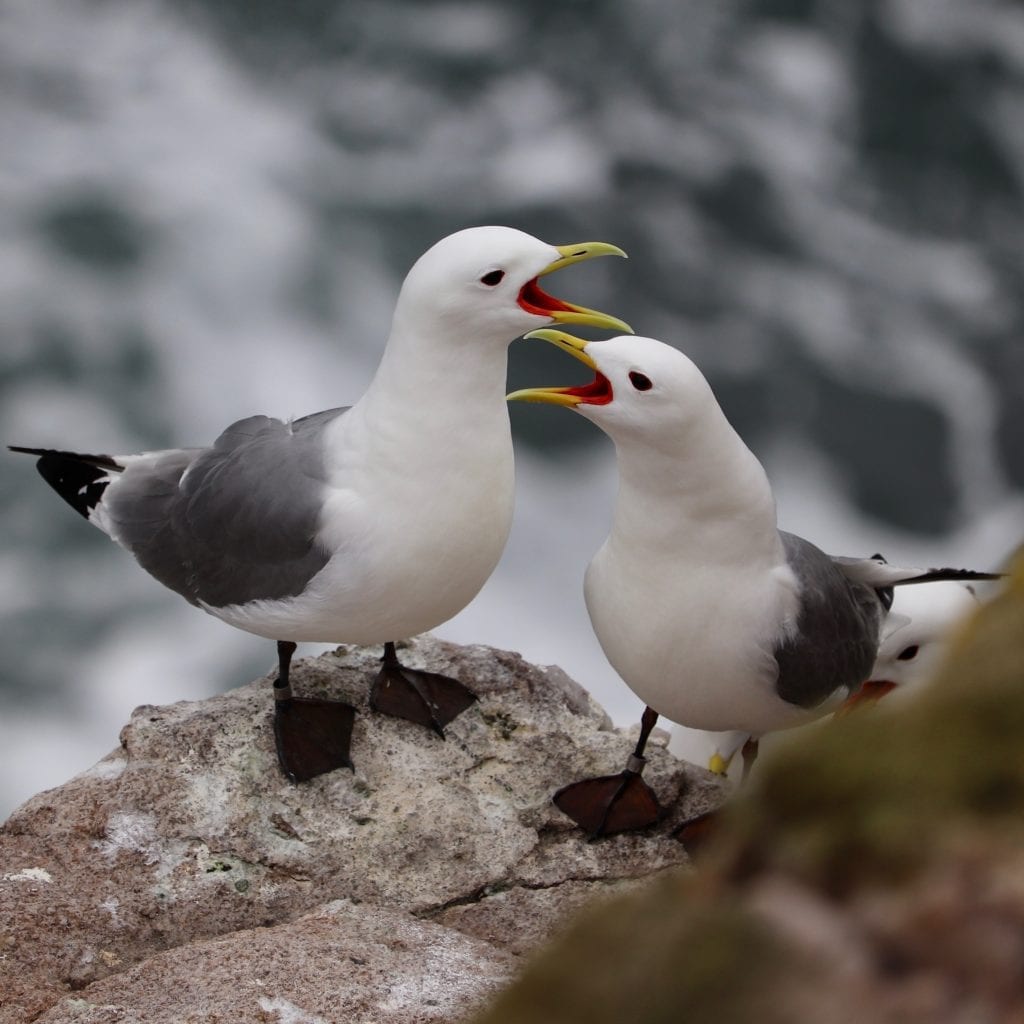 Black Guillemots have also started to spend more time on the island rather than rafting up around it. Every morning we go out to count them and our highest count so far has been 213!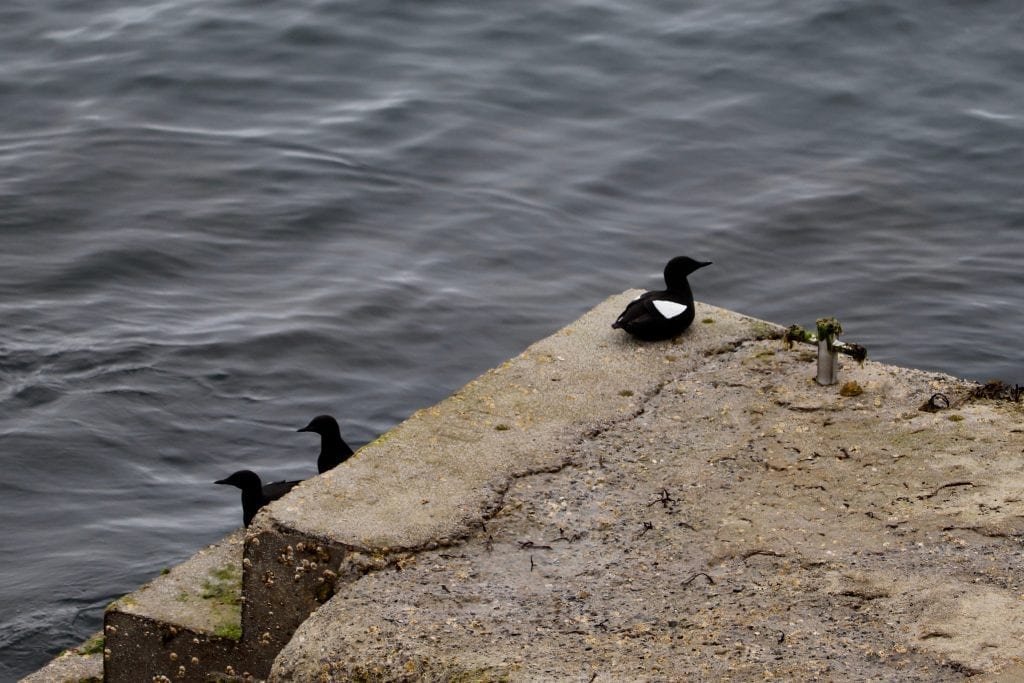 Myself and Andrew have started to settle down into the routine of island life and getting stuck into our work. Emma, the third warden will be arriving tomorrow. All the study sites have now been cleared of tree mallow.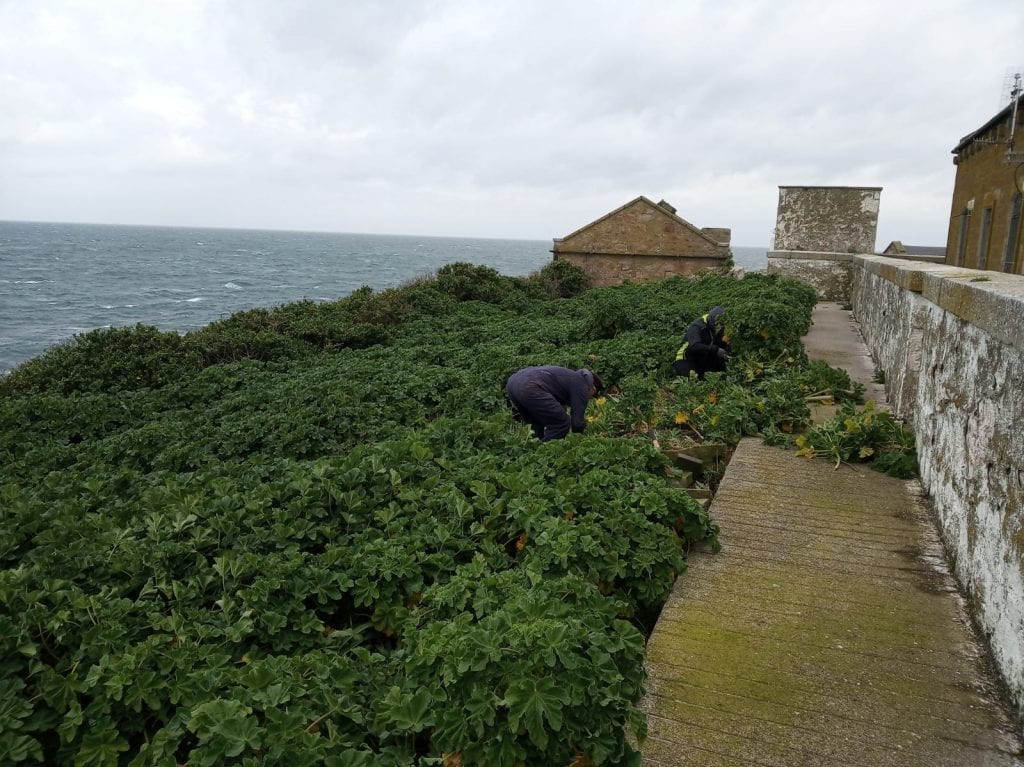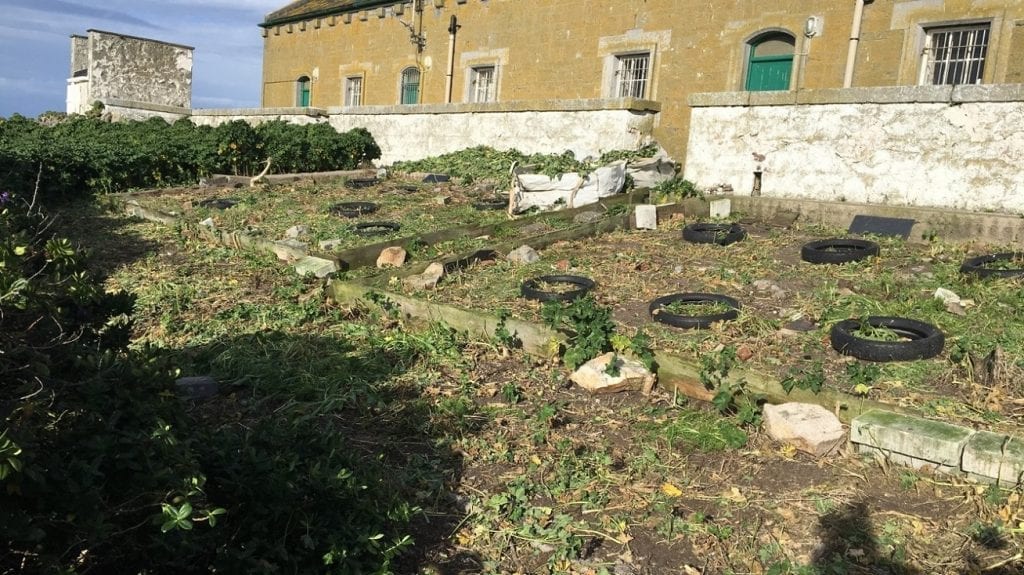 We have taken out all the nest boxes from inside the house and sorted them in numerical order ready to go to their various parts of the island. Any nest boxes that were broken have been set aside to be repaired or replaced.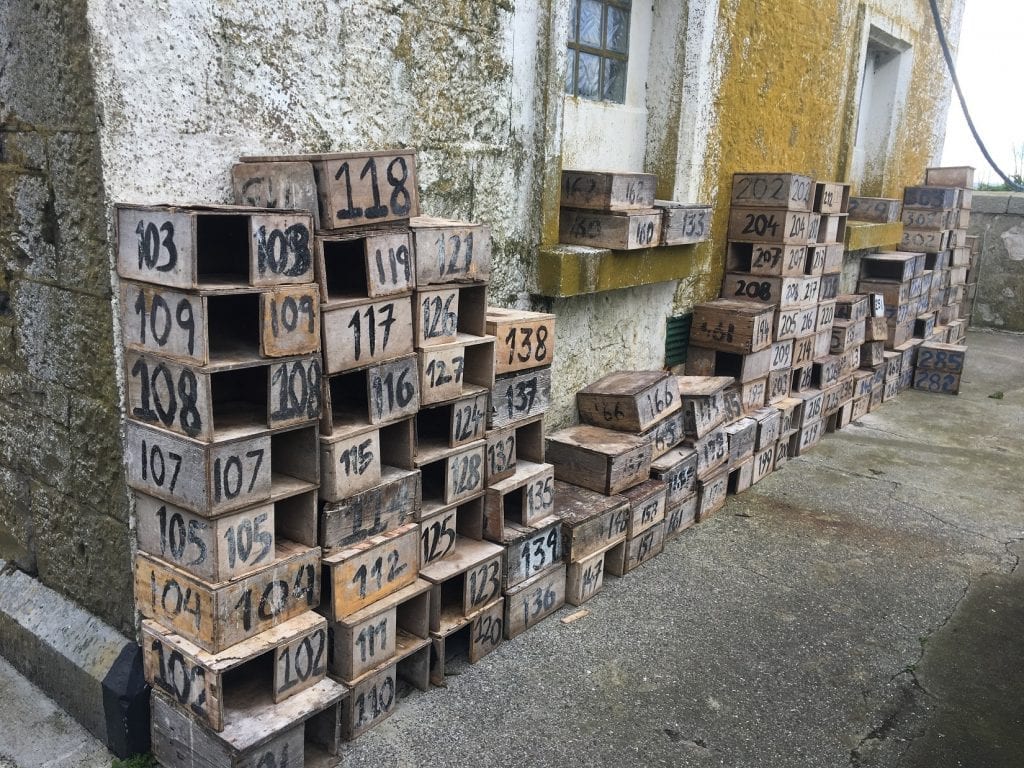 For birds that aren't nesting in nest boxes, their nests will be marked with pegs. We took out all the pegs from last year and sorted them into Common Tern, Artic Tern and Roseate Tern piles. We then sorted all of the Common Tern pegs on bamboo sticks from number 1-250 and Roseate and Artic pegs will soon follow.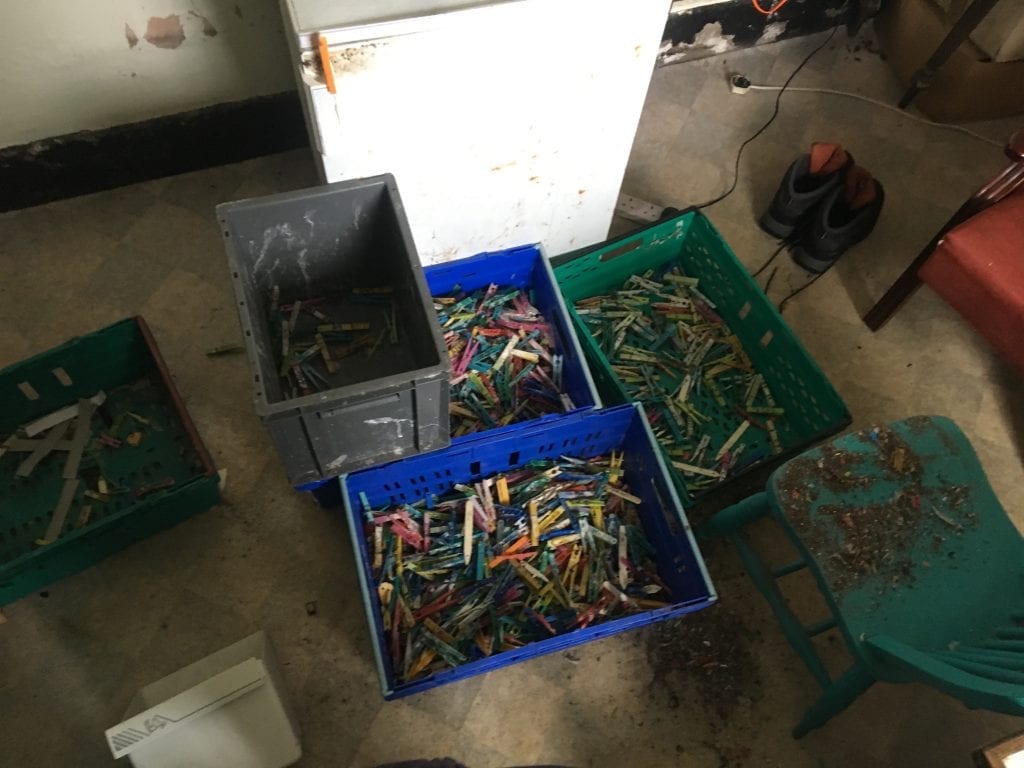 Last night we were treated to a beautiful sunset with Common Terns flying across making for some beautiful shots.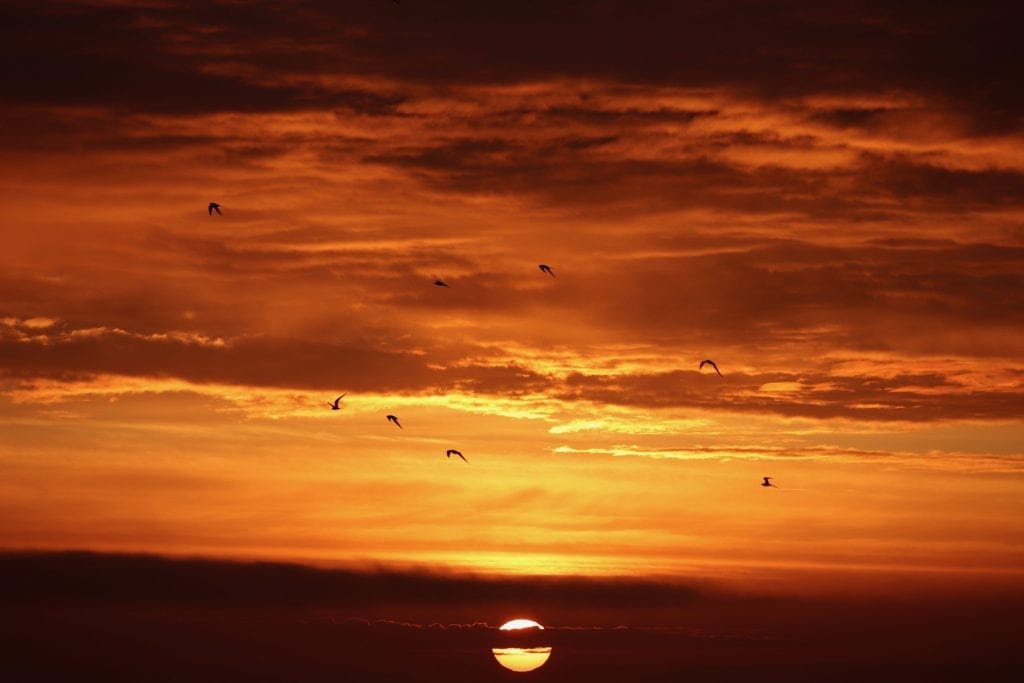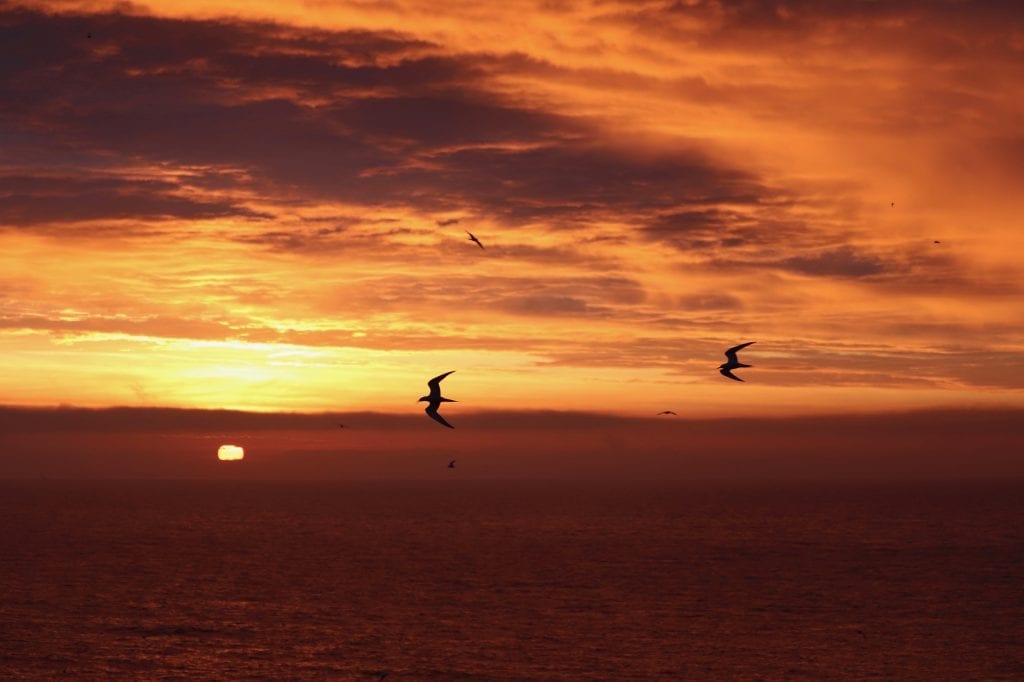 Lorna Gill & The Rockabill Team.