Little Tern
| | |
| --- | --- |
| Irish Name: | Geabhróg bheag |
| Scientific name: | Sterna albifrons |
| Bird Family: | Terns |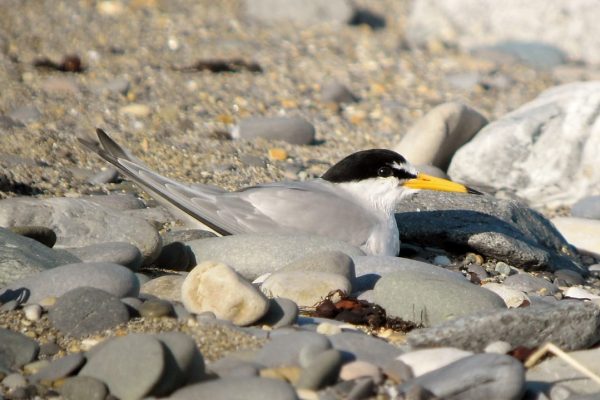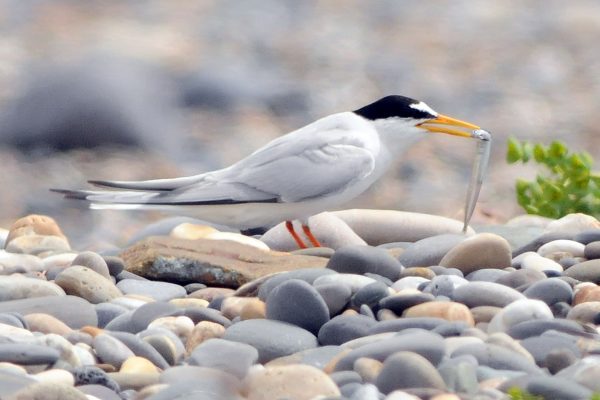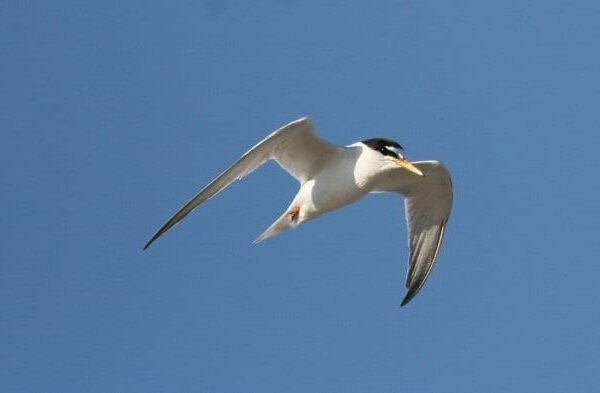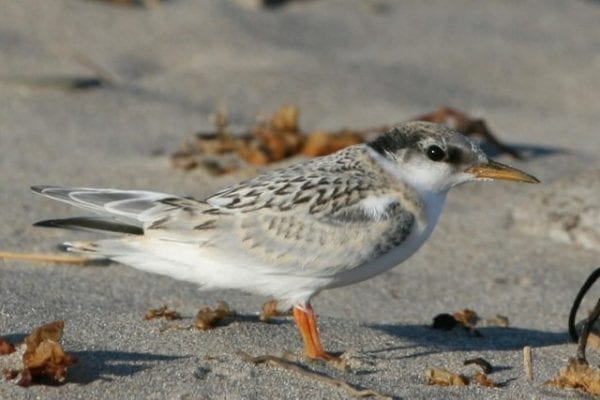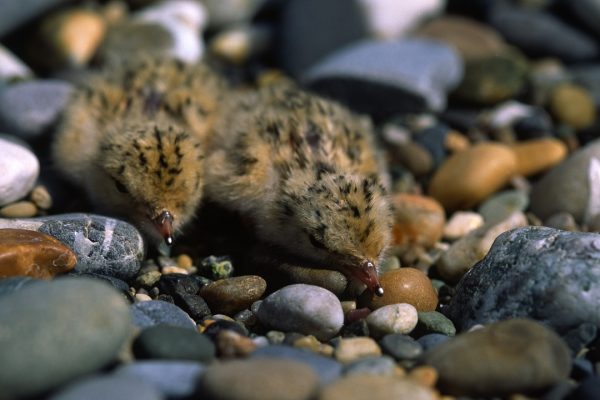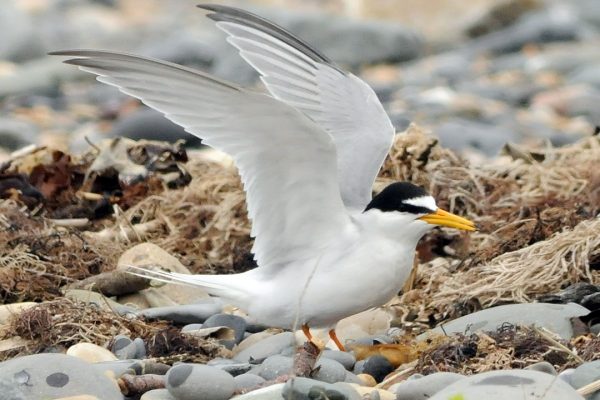 Status
Rare summer visitor from April to late August to shingle or sandy beaches, mainly on the east and west coasts
Identification
The smallest of the terns breeding in Ireland. Small slender seabird with narrow, pointed wings, long forked tail and long, pointed bill. Grey above and white below, dark cap to head, white forehead in all plumages. Flight is light and buoyant, hovers rapidly while foraging over the sea before repeatedly diving in. Has a dark leading edge to the primaries of its long narrow wings. Adult summer bird has long yellow bill with black tip. In winter plumage the white of the forehead extends up over the fore crown, the legs darken and the bill is all black. Juvenile plumage is distinct from the adult with dark bill, barred mantle and dark upper forewing.
Voice
Sharp, rasping and repeated.
Diet
Chiefly marine fish.
Breeding
Nest colonially on the ground on shingle beaches, making them very vulnerable to poor weather and ground predators. Only a few colonies are found in Ireland, with the majority breeding in Counties Louth, Wicklow and Wexford.
Wintering
Winters in coastal areas in western Africa.
Monitored by
BirdWatch Ireland has been monitoring and protecting breeding Little Terns at Kilcoole beach (Co. Wicklow) since 1985. In addition, the BirdWatch Ireland Fingal Branch have a Little Tern conservation project at Portrane (Co. Dublin), and BirdWatch Ireland partner with Louth Nature Trust to protect the Baltray (Co. Louth) colony.
Summer visitor, localised coastal range. Winters in coastal areas in Western Africa.